How effective online teaching keeps students' mental health in check in a world so upside down?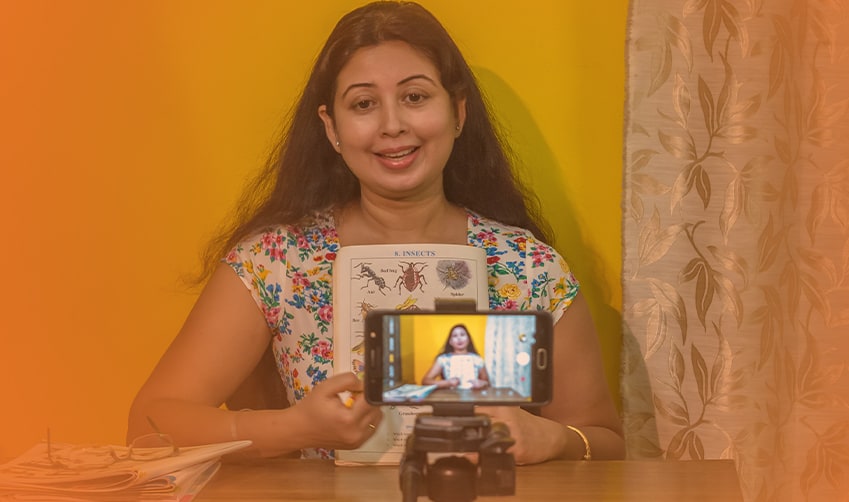 During childhood, sound mental health is as important as physical health for long-term growth and consistent achievements. In addition, a good state of mental health helps students function well in school and the community at large. A balanced school life clubbed with cooperative behaviour by parents at home sufficed before the pre-pandemic era but keeping students' mental health in check got complex. Students suddenly were thrown into uncharted waters without any guided aid and were made to deal with the novel online learning. Suddenly the school camaraderie went missing, and the peer life vanished. Amidst this novel adjustment, the younger generation found it difficult to balance their academics and juggle between various responsibilities they have in hand, for example, self-paced learning. Friendships and family support have always been stabilising solid forces; unfortunately, the pandemic disrupted that.
Grief, fear, uncertainty, social isolation, and parental fatigue have negatively impacted children's mental health. Parents are going through their own set of stress and uncertainty, owing to which it has become challenging to manage their children the way they used to. The occupational or emotional challenges parents face has interrupted their usual ability to address their children's emotional and mental worries. Some of the pertinent questions like when will the school reopen? When can we go out and play? When can we resume our everyday life with our friends? Worry children globally.
Effective online teaching has been able to combat this grave situation where a trained teacher successfully navigates students' emotions well instead of a teacher who is not well-trained to take online classes. Best teaching apps that are supported by an integrated academic system are the ones that streamline curriculum, offers various activities to students, makes sure that teachers are well trained to conduct online classes 
In a report by The National Center for Biotechnology Information, its been stated, "COVID-19 has impacted the lives of people around the world, including children and adolescents in an unprecedented manner. It has been indicated that compared to adults, this pandemic may continue to have increased long term adverse consequences on children and adolescents."
How is LEAD helping students achieve mental well-being while sitting at home?
LEAD-powered schools support the emotional and mental health of children during the ongoing unprecedented times. LEAD organises Social and Emotional Learning sessions (SEL) once every week that benefits the children by managing their emotions and setting and achieving goals. These objectives, coupled with cultivating positive relationships, promote the all-round development of a young mind. Besides this, LEAD understands how school closures have impacted collaborative learning and promote learning through championships, national competitions, quizzes, coding, etc., which helps students develop interpersonal skills. Social-emotional skills help students manage their everyday life successfully. Severe psychological conditions of increased irritability, inattention can also be dealt with efficiently with LEAD's integrated system where the curriculum encompasses much more than just cramming the textbooks and getting over one more grade.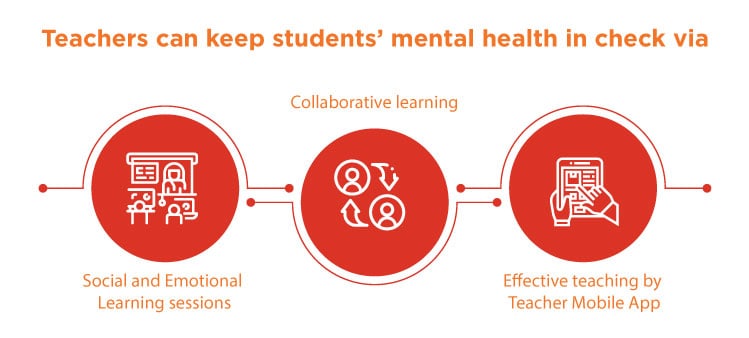 At LEAD, with the right support, effective online teaching is made possible at all times. The curriculum and academic excellence teams work tirelessly to prepare teaching resources and tools that make teaching an effective and enjoyable experience for both teachers and students. LEAD also offers the best teaching app, a one-stop platform for teachers for preparation and has the tools to help them conduct seamless online and offline classes. The Teacher Mobile App (TMA) has a resource bank filled with the material to make every class a huge success. Teachers also get excellent training material, attendance and progress trackers, class schedules and important notifications, all in one place. Most importantly, they also get to conduct and evaluate assessments in just a few clicks using this App.