Back to school? How to ensure the safety of students?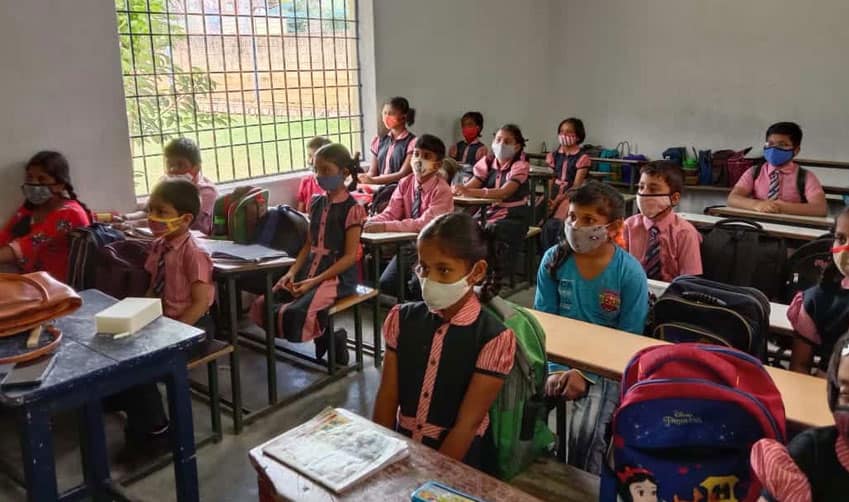 While 2020 was an unpredictable year with no particular school reopening date in sight, there seems to be a light at the end of the tunnel this year. Schools have finally started opening their doors after an endless wait; however, the qualm of parents surrounding sending their kids to school remains unaddressed. The post-lockdown world will look very different from the current one as schools have to ensure:
Uninterrupted learning
The nature of COVID-19 says that it may stay longer than expected, which means that schools and countries will go under partial or complete lockdown in the future. This will hamper the learning of students, which school owners must address. They must adopt a system that ensures undisrupted education at all times.
High-quality learning at all times
Delivering high-quality learning will continue to be a priority for parents even in times of uncertainty. They would want to send their children to smart schools that can adapt according to the situation. Therefore, schools must adopt a system where student learning and its quality remain high priority.
Managing increased costs
Enforcing school safety protocols, including fewer students in a class, increasing teaching and non-teaching staff, investing in cleaning material, sanitisers, and personal protective equipment (masks, gloves, etc.) will increase spending. To ensure this, schools will have to find innovative ways to cater to the increased costs of school reopening.
Ensuring student and staff safety
Schools must rigorously follow the safety protocols and constantly communicate with parents to ensure student and staff safety. In addition, they must have all of the safety measures in place to ensure students are safe and parents are worry-free.
A report by the World Bank says, "While it is not possible to completely eliminate the risk of disease transmission in schools, evidence from reopened schools indicates that simple mitigation measures like masking, social distancing, and ventilation are effective in substantially reducing transmission to students and teachers."
How are LEAD-powered schools ensuring the safety of students?
LEAD-powered schools are following all the safety protocols to ensure students are safe. For example:
LEAD school staff and teachers are vaccinated
Vaccinating teachers and other school staff against COVID-19 disease help make schools a safe place. At LEAD-powered schools, staff and students are vaccinated to ensure classroom-based learning continues uninterrupted.
 LEAD campuses get sanitised every day
At LEAD, all classrooms (desks, toys, doorknobs etc.), staff rooms and common areas are cleaned daily with disinfectants. School buses are sanitised, and other premises get disinfected too. Toilets are cleaned at least twice a day.
 Daily check of the temperature of LEAD staff and students
Daily temperature check of students and staff avoids the possibility of the virus getting spread. At LEAD-powered schools, a daily temperature check ensures a safe and worry-free atmosphere.
Students will wear masks at all times and maintain social distance
At LEAD-powered schools, all students wear masks and wash their hands frequently. Classes will be split into smaller groups unless the school has a large facility. Students are advised to avoid shaking hands, hugging, and touching each other.
LEAD classrooms are well-ventilated
Ventilation is crucial for good indoor air quality, and it provides a healthy school environment during the pandemic. Students wear masks at all times, and hence there is a need for good ventilation in every classroom to feel comfortable. In addition, proper ventilation used with other actions can help reduce the spread of the disease. At LEAD, all classrooms have proper windows and adequate ventilation.
Besides this, LEAD's inclusive technology and integrated systems will enhance schools' efficiency by streamlining academic functions, which usually remains a hassle when there is a frequent switch between offline to online classes or vice versa. LEAD also offers dedicated Apps for parents and students, teachers, and school owners to help them conduct various functions seamlessly. For example, LEAD Student App is designed by a team of ed-tech experts and has quality learning resources for students of all ages. In addition, this app is child-friendly and ensures undisrupted education for students during and after school hours. Students can easily access their classes, submit assessments, and clarify doubts if they have any with just a few clicks. Moreover, they do not have to wait for the next day to get remedial sessions. The app also provides detailed progress reports for parents to monitor the performance of their children. 
Schools that have an integrated online-offline strategy will succeed in the post-lockdown world. This will ensure that schools can prevent learning loss due to frequent interruptions and deliver high-quality learning in all circumstances. LEAD Nucleus is India's 1st hybrid mode integrated platform that lets a school run seamlessly with a click.
To know how schools can function efficiently in post-lockdown world