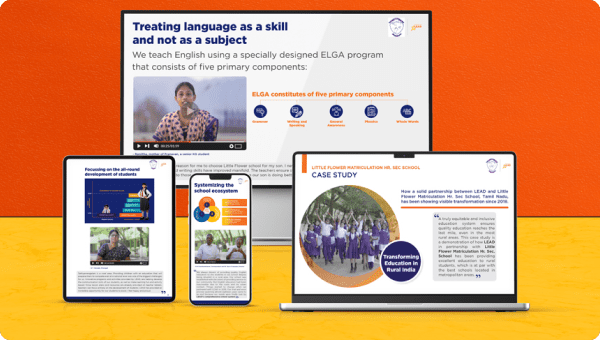 About the Case Study:
A truly equitable and inclusive education system ensures quality education reaches the last mile, even in the most rural areas.
This case study is a demonstration of how LEAD in partnership with Little Flower Matriculation Hr. Sec. School has been providing excellent education to rural students, which is at par with the best schools located in metropolitan areas.
Download the Case Study
Here are some of the key points you'll find inside this case study

Systemising the school ecosystem

Focusing on the all-round development of students

Treating language as a skill and not as a subject

Making subjects fun, engaging & hands-on
Take the next step in your
school's growth