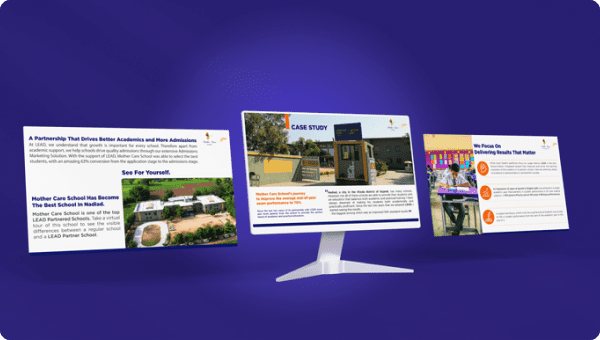 About the Case Study
Nadiad, a city in the Kheda district of Gujarat, has many schools. However, not all of these schools were able to provide their students with an education that balanced both academic and practical training.
Get to know how Mother Care School partnered with LEAD and managed to improve its average end-of-year exam performance to 70%.
Download the Case Study
Here are some of the key points you'll find inside this case study

A Student Development System that builds 5 Essential Skills to succeed in life

How to drive quality admissions through LEAD's Admissions Marketing Solution

Testimonials by School Owner & Students
Take the next step in your
school's growth