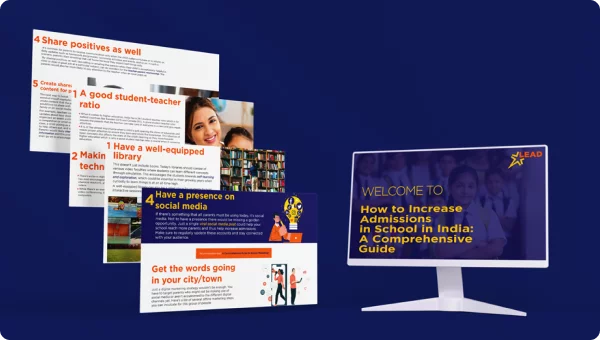 About the E-book:
In today's age where there are thousands of schools to choose from, you need to excel in all four areas: quality of education, modern infrastructure, right marketing strategies, and building a connection with parents.
With the right approach and testing of different strategies, you can not only boost admissions but create a model where you get more inbound leads and prospects rather than having to go look for them.
Put these tips in action and partner with LEAD to get ready for the upcoming admission year.
Download the Ebook
Tips you'll find inside

Maintaining a good student-teacher ratio

Making use of the latest technology

Ensuring holistic development of students

Uphold high quality of teaching
Get ready for the upcoming admission season by
downloading our comprehensive guide