Building superior English skills with ELGA
ELGA, which stands for English Language and General Awareness, is a unique and innovative programme that enables students to become independent readers, writers, and speakers of English. Our English learning programme is the only one that lays specific focus on the 5 components of English language skills:
Phonics

Whole Words

Reading and Listening Comprehension

Grammar

Writing and Speaking Expression
ELGA allows students to undergo an accelerated learning path at their own pace to achieve their class level, accommodating both fast and slow learners. We also integrate values and general awareness in the content material, helping students succeed in both school and life.
Know More
Excel in coding with CCS, designed exclusively for schools
In 2020, when the National Education Policy (NEP) encouraged coding for young children, parents and educators alike were sceptical. Now, coding is quickly becoming the new literacy. Coding skills enhance children's computational and problem-solving skills, pushing them to search for out-of-the-box solutions and bring their ideas to life using technology.
Though many private organisations offer coding classes for children, these remain vastly inaccessible to most children in India. LEAD's Coding and Computational Skills (CCS) program helps bridge this gap, introducing coding to the school curriculum and helping in bringing about an educational transformation across the country.
Know More
Quality teaching with 100% certified teachers and digital lesson plans
With the rate of evolution in the education sector, teachers are facing ever-increasing requirements and need for expertise. At LEAD, we believe in helping our teachers create an environment that opens up the floor for discussion rather than merely giving one-way lectures. We empower such educators by providing them with new-age tools, resources, and training, all accessible via a fully-loaded tab provided to every partner school teacher.
This device contains everything from lesson plans for each topic and audio-visual support material to worksheets, syllabus plans, and tips to make delivery more effective. Our team also provides continuous support, feedback, and training to educators through school visits, webinars, and workshops.
School Owner, Divine International School
The best part about LEAD's unique curriculum is the ELGA classes. ELGA is English Language and General Awareness. For the first time ever, English is being taught to children based on their skill rather than as a mere subject. This has helped our students become confident English learners and are able to apply this strong foundation across other subjects too! I find this method very revolutionary and extremely effective.

School Owner and Principal, Shemrock School
All the training for our teachers and staff happened very smoothly. The online sessions could have never happend without LEAD. Live classes and Ask doubts are excellent features on the learning App. 2020 was a very challenging year and thanks to LEAD we have been able to minimise learning loss. Attendance is always a problem and thanks to hybrid learning we have been able to provide high-quality, seamless education both online and offline.
Principal, LEAD School, Mangaon
I have worked in academics for over 20 years. I have always seen only traditional and rote learning. But after LEAD came in, students have started learning using a multimodal approach. There are so many interesting resources and tools that teachers can use to teach both online and offline. The online learning App is doing wonders and parents have become more involved in their child's learning process.
What's new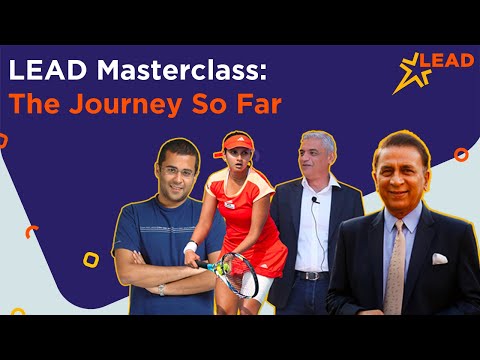 LEAD MasterClass is designed to unleash our students' inner genius. The journey so far has been terrific!
Read our blog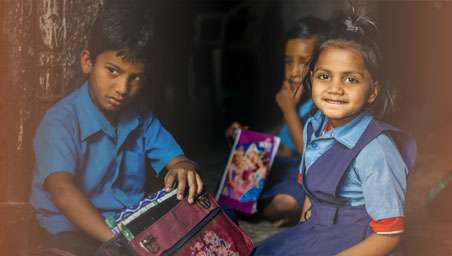 Vikas Verma

Audience : schools

Online Learning
"It has been a strange year", a sentiment that has echoed world over since the dawn of 2020.
View All
LEAD for you
Want to know more about us? Connect with our LEAD experts