Why Coding Should be Taught in Schools & How It is useful in Future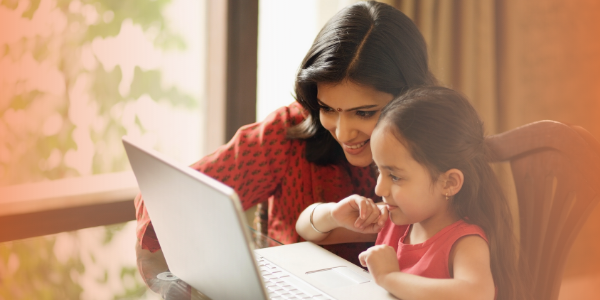 A report published by Dell Technologies and authored by the Institute For The Future (IFTF), states that 85% of jobs to exist in 2030 haven't even been invented yet.
The International Labour Organization approximations reveal that 73.4 million people aged 15-24 do not have a job (43% of global youth), and three times as many young people are underemployed. These numbers state that globally there's a dearth of skilled labourers that impact organisations and professionals alike. Technological advancements have exacerbated that skill gap, leaving millions of people unprepared to serve the rapidly evolving economy well.
Coding at schools, the need!
Using technology comes as second nature to the current generation. The way they operate smartphones, video games, and computers make a few jaws drop. The ability to learn a new language or skill contracts with age, and that's why it becomes imperative to teach children a deep understanding of how technology works right from a nascent age.
Since there isn't a sphere in our lives that technology hasn't stroked, coding will help bolster a better understanding of the world around us. Teaching coding in schools is still treated like an alien concept when it should reside at its heart. Let's look at some reasons as to why it should be an intrinsic part of the school curriculum:
Applying knowledge to real-life situations
Experimentation, which is a large part of coding, helps children strengthen their brain. It also helps them envisage abstract concepts and apply them to real-world situations. Learning to code will also make subjects like math fun.
Coding is a daunting task, but it is a series of complex problems that can be solved in sequence. Since a student fails several times before concluding,  they develop resilience and the ability to bounce back. Teaching children to accept failure gloriously is one of the most challenging tasks for parents, and coding makes that task easier.
Better organisation of thoughts
Coding for kids helps them better plan and organise their thoughts well. This leads to better writing skills propelling better academic performance.
World Bank underlining the importance of coding says, "Steve Jobs remarked that "coding teaches you how to think". Few would argue against the notion that, when taught well, education in coding can help develop important logical thinking and problem-solving skills. Indeed, most coding education is at its very heart about logic and meant to be oriented to help people identify and solve specific problems."
Coding for kids helps them think better and do things differently. To code effectively, one needs to use logical thinking and should be able to break down problems into tiny fragments to understand them better—an essential feature of computational thinking. Since the future job market is fiercely dependent on technology, schools must offer coding skills as a part of their curriculum.
How is LEAD doing its bit in promoting coding skills in schools?
LEAD understands the relevance and implications of the fast-paced world. LEAD plays its part by incorporating coding as a subject with the Coding & Computational Skills (CCS) program. Through this offering, LEAD empowers students to learn the languages of machines from an early age. The CCS program applies the 'USE, THINK, BUILD' approach combined with an excellent curriculum and accessible technology. With this method, students make practical use of software programs, which helps them think and build websites, games, apps, and much more.

With the CCS program, students will start with simple offline activities that build computational and algorithmic thinking. They will progress into activities and projects such as building a website that allows note-sharing among classmates, building a tic-tac-toe game, a snake & ladder game etc.
Students will also get a chance to work individually and in collaborative projects at school and home through the LEAD student app.