Best Apps for Teachers to Use in the Classroom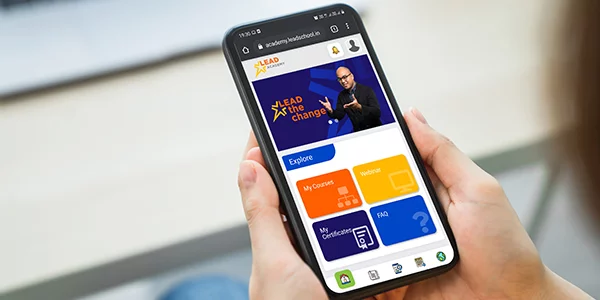 Subscribe to our newsletter
In this age, technology is playing a critical role in all the sectors and education is no exception. More and more application of technology has been witnessed and it will only increase in the future. School apps can take care of the day-to-day tasks so that teachers they can dedicate their time to more productive work.
As a teacher, you must take advantage of the many school apps that are available to use freely. With the right school app for teachers you can use in-classroom tools, schedule lesson plans, communicate with students and their parents, and much more. We have compiled some of the most popular and useful apps to get more out of your classroom teaching.
1. Animoto
Animoto is a free and easy to use school app for teachers who want to use multimedia content in their classroom. It helps teachers to make presentations more interesting than just a static presentations. It helps you to easily make interesting video-based presentations. You can use available templates where you can drag and drop images, videos or both. Animoto app also has a licensed music library and stock images to choose from.
You can use Animoto to make video content for YouTube, Instagram or Facebook. Cloud-based storage lets you access and edit your videos from laptops or mobile devices.
2. Planboard
Planboard is a free school app for teachers which lets you plan lessons easily. It is the lesson planning app you can on-the-go. Teachers can set curriculum standards for each of their classes. Planboard also helps to keep a track of your class schedule by adding classes to your calendar. If you don't know how to plan the lessons then you can search for Planboard's library of official standards which can save you time and effort.
Teachers can also upload files and photos to the lesson plans and share the plans with others. Planboard is synced to the web so you can view your plans from your computer from anywhere and anytime.
3. Khan Academy
Khan Academy is a free school app for teachers which can be used if their students need extra practice or want to explore more knowledge and jump ahead. For teachers, it can feel impossible to personalise the learning experience for each student. You can use interesting standardised lessons and practice materials from Khan Academy that are readily available.
Khan Academy has study materials for all grade levels and subjects, which allows teachers to assign lessons, give extra practice material and also helps in tracking student progress. Teachers can use this app for advanced students to keep them engaged and improve further.
4. BrainPOP
BrainPOP is a platform with over 1,000 short animated movies for students in grades K-12. It also consists of quizzes and related materials covering the subjects of science, social studies, English, math, and many more.
Teachers are their students' most important resource but you don't have to be alone. BrainPOP is a great tool to expand student management, both in and out of the classroom. The platform is designed for student-directed learning and meets all the standards.
5. TED
TED's motto is "ideas worth sharing" and you will find plenty of knowledgeable resources on their platform. The organization's official app consists of hundreds of inspiring and informational TED talks from industry and subject experts. The topics range from neuroscience, human evolution, space, and many more. There are over 3900+ talks currently available on their platform which are free to watch. Teachers can conduct debates and classroom discussions or even use them while brainstorming for their future lessons. Students can also form small groups and discuss interesting topics or ideas.
The new generation's day-to-day life is heavily reliant on technology. Rather than thinking of it as a nuisance, we must use it for our benefit. Technology can help you to get more knowledgeable by giving access to the best resources available across the globe. It will help you to make proper use of your time and keep you and your students organised, and also establish a better relationship with your students so you can get the most out of the teaching experience.
At LEAD, we give your teaching a complete transformation
We provide teachers with the latest ed-tech solutions to improve their teaching. With ready-made teaching tools, observational feedback sessions, and continuous training, LEAD helps you innovate your teaching techniques for the best. We do this by:
Simplifying Teaching
Readily available teaching tools and helpful resources to make teaching easy and effective.
Helping you become an excellent teacher
Continuous training, exclusive workshops, observation, feedback, tips, tools and platforms like LEAD Academy to help improve your teaching.
Connecting you to a huge network of teachers
Largest network of 25,000+ teachers and expert faculty brought together by LEAD for you to connect, learn & share best practices.