Importance of E Learning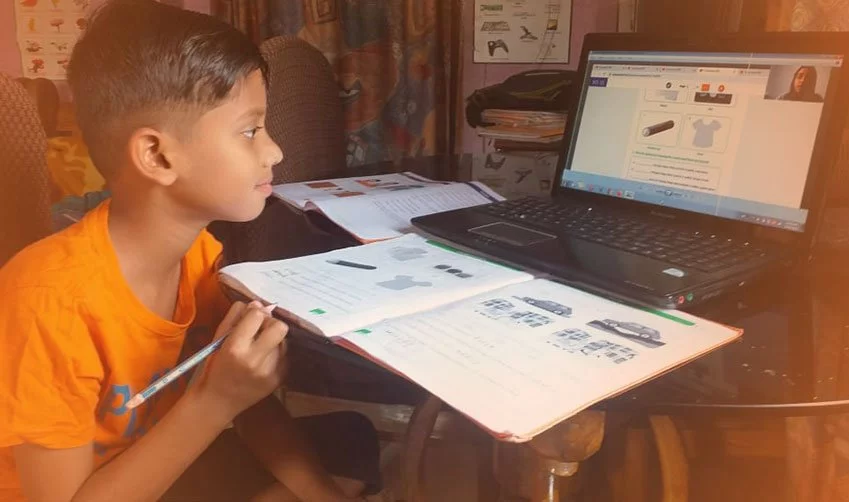 Last Updated On: 30/01/2023

"Technology is not a silver bullet. It's only as good as the teachers … using it as one more tool to help inspire, and teach, and work through problems." — Barack Obama
In this article

The Purpose of E-Learning redefined

Importance of E-Learning

How is LEAD making E-Learning effective?
The Purpose of E-Learning redefined
The word e-learning is used as a synonym for online education. It is revamping the style of providing and receiving education. With a year of COVID-19 outbreak, e-learning has made its place firmly in the sector, transforming the education sector. The idea behind electronic learning is to empower learners to study without attending the school with better organisation and quality curricula.
Psychologists also believe that this audio-visual form of learning is effective in engaging students. It is versatile and plenty to suit all learning methods. The Global Education Monitoring Report of 2020 by UNESCO indicates the significance of technology. The study shows that technology has considerable but largely unused potential to support inclusive education. E-learning is accessible to all and can reach even the remotest areas.
LEAD is transforming schools in India by helping children become future-ready. To make yours a LEAD powered school: Partner with us today
Never miss a story
Stay updated with the latest news and articles related to school education
SUBSCRIBE TO OUR NEWSLETTER
Importance of E-Learning
A drastic shift to electronic learning after the pandemic has brought limitless advantages to students. The Ministry of Electronics and Information Technology identifies online learning as an essential tool for imparting education. The advancement of technology has made access to information quicker.
Let's decode how e-learning is creating an impact in the education sector:
Accommodates the needs of every student
Online learning caters to the needs of each student. The digital revolution has led to remarkable changes in how we access content. Students can learn on the go irrespective of their location.
Access to lectures any number of times
Unlike classroom teaching, students can access the e-learning content any number of times. It is beneficial when preparing for the exam. Through online learning, you can access the lecture whenever you want as per your convenience and revisit lessons any number of times.
The e-learning platforms provide access to updated content. It makes sure that you are in synchrony with the modern learners.
Quick Delivery of Lessons
Post-2020, students have adapted the e-learning concept completely. One of the reasons for it is quick access to lessons. In comparison to the traditional teaching mode, online learning has relatively faster delivery access. The time required to learn through online lessons is reduced to 25% to 60% of what is the need in traditional learning.
Online learning helps students to create and communicate new ideas. You get the chance to uplift your skills and gain knowledge apart from school education. One of the prime importance of e-learning is that it helps students and teachers develop advanced skills.
As per the KPMG report, India's online education industry will see a growth of about 6 times by 2021. Surprisingly, the number of users enrolling in e-learning may touch 9.6 million users by 2021, from 1.6 million users in 2016. Estimates indicate that the eLearning market worldwide will grow immensely to the tune of more than 243 billion U.S. dollars by 2022. These forecasts indicate that eLearning is all set to become a global trend, and more and more people may go for it over traditional classroom settings.
Managing Director of Mispa Mission Group discusses online learning
Director of Royal Senior Secondary School talks about the benefits of LEAD learning
How is LEAD making E-Learning effective?
LEAD is the only platform in India that makes learning interactive and fun for young minds. LEAD-powered schools impart lessons via world-class teachers through an app with detailed audio-visual resources. Being not just 'smart' but the 'best', LEAD ensures perfect sync between teachers, students and parents to reach the unified goal of a child's academic excellence.
In the LEAD system, students get to learn via three modes of teaching:
Through videos and slides that teachers show from their teacher app
Through activities, they do use material from the School Excellence Kit
And through books and workbooks they get from LEAD 
The education space was considered to be the most stable sector for decades. However, it screeched to a halt recently, giving way to reliable education modes such as an integrated academic system.
Conclusion
Over 3000 schools in India are leveraging the power of student development system, teacher capability system and world class technology to make their students future ready! To make yours a LEAD powered school: Partner with us today.
Never miss a story
Stay updated with the latest news and articles related to school education
SUBSCRIBE TO OUR NEWSLETTER
x
Give Your School The Lead Advantage