How do online classroom apps enrich your classroom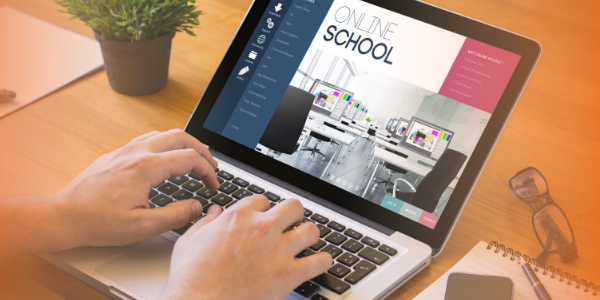 Subscribe to our newsletter
Online learning has had significant growth over the years even before the COVID-19 pandemic happened. However, during the pandemic, there was an exponential growth in the use of online classroom apps. Encouraged by the trend, teachers globally have started to harness the potential of online education platforms for an enhanced learning experience. There is a growing demand for online classrooms apps and educational startups are developing more advanced features, to improve the quality of virtual classrooms.
Here are 4 reasons why every teacher should use online classroom apps:
Better learning experience:
The education sector is changing rapidly due to the advent of the latest tools available for online teaching. For a better learning experience, the education model should be such that it allows teachers and students to come together whether it is for assessments or homework or for solving doubts.
There is a wide range of online classroom apps available in the market for quizzes, games, assessments, feedback, video-meeting with additional features like scheduling, setting reminders for classes, and many more. These apps help teachers to compile questions into interactive quizzes and these can be shared with students globally.
Better time efficiency:

Online classroom apps help teachers to quickly create quizzes and assessments for their students. Some apps provide an automated enrollment and on-demand availability of quizzes and assessments that saves time of the teachers and students alike. This saves the precious time of teachers, that they can use for focussing on actually delivery of lessons.

Accuracy of results:

Good online education apps also have a quiz maker so that you can create everything from tests for school to website quizzes to trivia games and more. You can even share your creations with others through a digital library that tracks test results and progress made on each one. Online quizzes are also known to lower test-taking anxiety and possibly improve performance as students don't have peer pressure that is typically experienced in a classroom setting. In addition, online quiz software can help reduce cheating by providing unique question sets for each test-taker, making it harder for students to share answers. Many test apps are also coming up with AI technology that caters to the specific learning requirements of the test taker. Thus it can help drive better learning outcomes in students.

More inclusivity:

In this global era, students cannot afford to stay in their school bubble. They must have the right exposure to prepare themselves for the globalised world. One of the best aspects of online learning is that it removes barriers to education by making it accessible to students from anywhere. Teachers can also access study materials, quizzes, and tests that have been created for students globally. 
When deciding the online learning apps, make sure to analyse your objectives in detail so you can keep a balance between the free alternatives with paid apps. Also if your school already has an integrated school management software, you need not find and use external apps.
At LEAD Powered Schools, we provide school EdTech solutions that include an integrated LMS and online classroom apps such as LEAD Student and Parent app, LEAD Teacher App, LEAD School Owner App, and more.
Through the fully integrated LEAD Teacher App, teachers can easily:
Check the daily schedule
Provide homework and assignments to students as well check them
Access lesson plans and readymade teaching tools
Access student reports
Conduct live classes while using it as an online classroom application
Solve student doubts with ease
LEAD Academy has teacher training and development workshops and certification courses to broaden their knowledge and help them achieve subject matter expertise.
Thus through integrated software for school management, we ensure that there is a sync between students, teachers, and the school for the unified goal of driving excellent student learning outcomes.
25000+ teachers across India trust LEAD to help them impart excellent education to their students. Tell me more