Hybrid learning helps students. What do teachers think?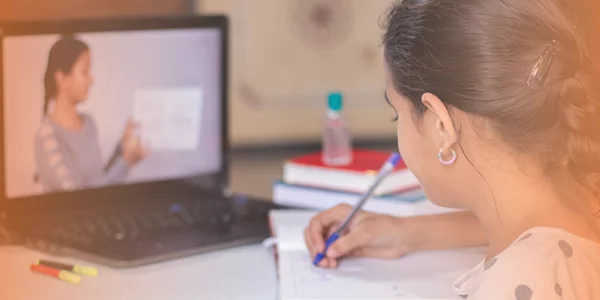 Subscribe to our newsletter
Gayatri, Samskar Vidyalaya, has been passionate about teaching and making a difference in the academic life of the upcoming generation. We spoke to her to decipher how she is making her classes interesting and students engaged during the ongoing unprecedented times.
Tell us a bit about yourself and how you got into teaching?
I have been working with Samskar Vidyalaya for the past year. When I was pursuing B.Ed., I got highly motivated by my teachers. These days, everyone opts for the obvious choices such as engineering, etc., but seldom do they consider taking up teaching as a career. Our teachers constantly used to motivate us and tell us how 'Teaching' as a profession can create a new generation of scholars. All these aspects during my B. Ed inspired me to pursue teaching as a career.
What has been your biggest challenge being an educator? Also, if there's one change that you would like to see being an educator, what would that be?
For every educator, the biggest challenge is to help learners who need more time to reach their highest potential swiftly. According to the feedback that we got from the parents, the LEAD Parent App is helping students achieve rapid learning. Parents seem to be rejoicing with the advent of the LEAD Program.
According to you what is that one thing that makes students jump out of their bed every day?
Every day I share a timetable with all parents/students that have a list of classes they need to attend. The timetable is chalked out in a balanced way that makes every subject interesting. We want to ensure that online classes are as effective as the offline module.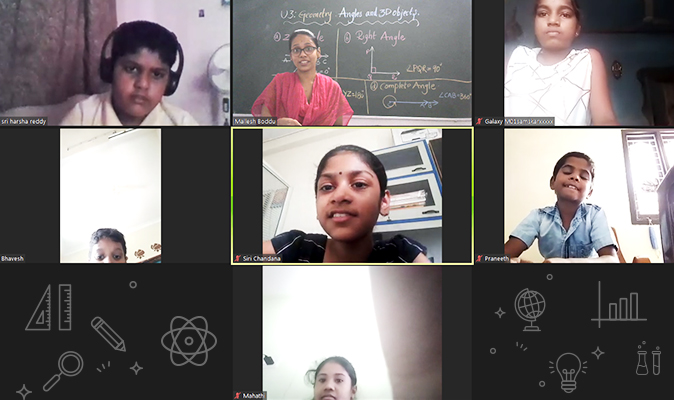 Any interesting anecdote you want to share from your experience?
We all learn from our experiences, so did I. During my initial phase of teaching, I used to get impatient with one of my students. I spent a lot of time with him but his performance didn't improve. But then I changed my way of dealing with him which was gentler and kinder. Surprisingly, his performance in the class enhanced. This made me realise that perhaps it's not always students that need to change and improve. Little tweaks here and there in our teaching methods can make a positive impact on children's overall development.
How has LEAD School helped in your growth?
To start with, my language skills have improved and I feel more confident. This has been made possible with LEAD classes. I first tried these classes myself and then looking at its result, I encouraged my students to attend them. Students now use the vocabulary used in LEAD classes. The revision classes that I take are always in English and despite sitting at home students participate with the same vigour and zeal as that of a classroom.
If you were not a teacher, what else do you see yourself doing?
I love my school- Samskar Vidyalaya and I are extremely happy to be working here. They helped me during my difficult times. I don't think I can think of being anywhere else but here.
Do you have any suggestions to give to your fellow teachers?
Every teacher or school leader must plan whatever they want to implement well. Teachers must also constantly motivate parents and students alike. When students drop workbooks/notebooks for correction in school, I show them their current performance and also tell them about my expectations. Teachers should always set achievable targets that help students do better without feeling burdened. Small targets lead to big results.
What are your thoughts on the online-offline ways of learning?
If hybrid learning continues, the students will have a better understanding of every subject. They will be able to understand the concepts and curriculum better. Learning through one mode not only makes the education process monotonous but has little impact on a child's learning curve. According to me, online and offline learning should go hand-in-hand.
What kind of innovative practices have you devised to engage students?
We are moving towards assessment so students must watch all the pending classes. We are encouraging parents to come and collect the assessments papers where we notify them about the classes their ward has missed. This way they can reach 100% attendance during Dusshera time and can be better prepared for the middle of year assessments.
LEAD is transforming schools by making children future-ready. To make yours a LEAD Powered School: Partner with us today