Level up with LEAD Plus: Giving APS schools an extra edge to provide the best education to their students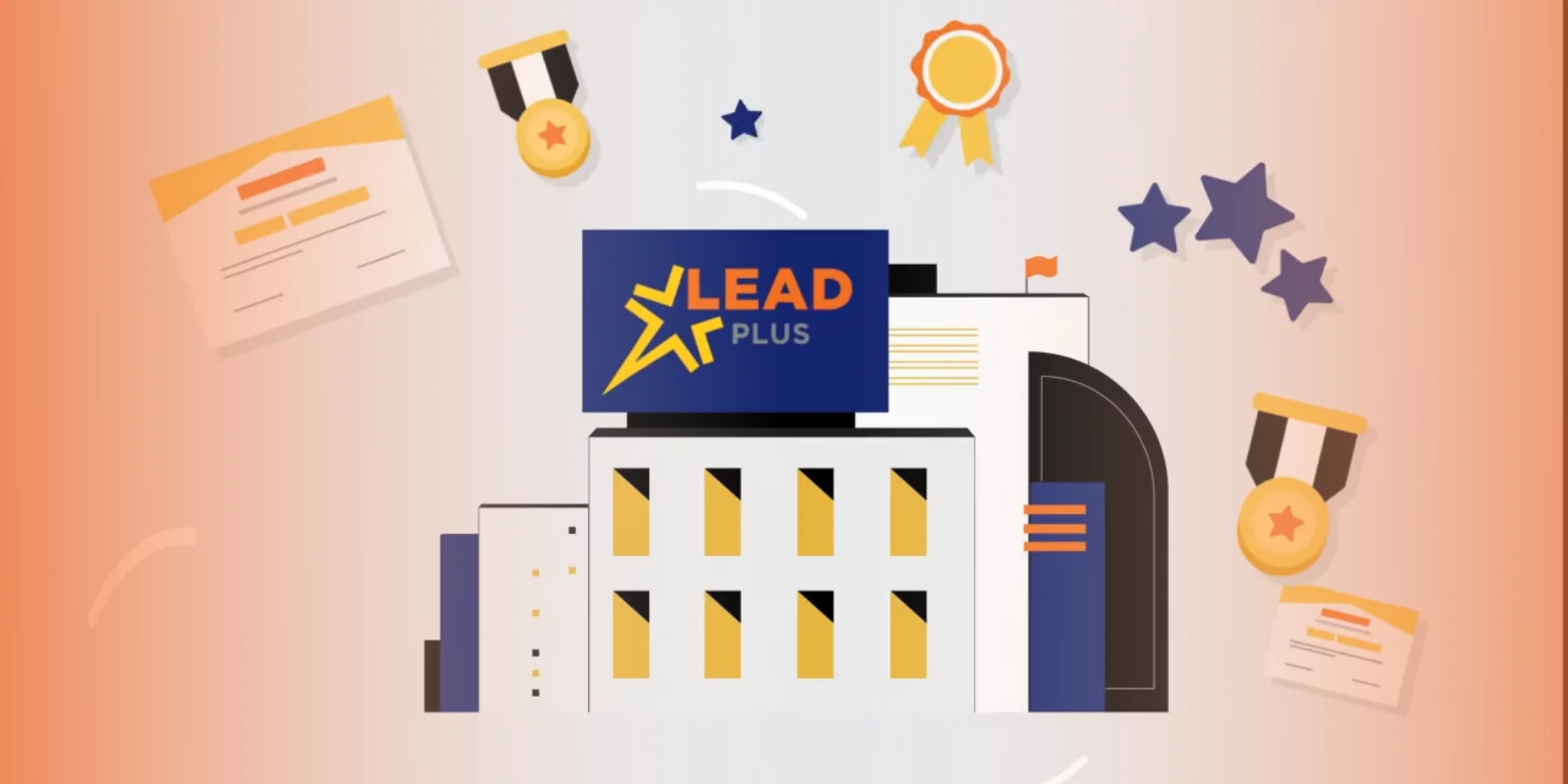 Subscribe to our newsletter
Lakhs of students are benefitting from the LEAD experience at their school. Now, LEAD Plus will take our original offering and provide amplified support to spur higher order thinking and enhanced learning outcomes in students. 
Rote learning, which is associated with how education is approached in India, has never helped children reach their full potential. Its one-size-fits-all approach has led to students not finding learning enjoyable, especially since not all of them learn the same way. The few attempts at holistic and personalised education, rooted in the philosophy of equipping our children with key life skills, have been made only in metros and in elite schools. This has effectively excluded a majority of students living in non-metros, and those not attending schools in the high-fee segment, from experiencing learning tailored to their unique needs.
It was with the mission to serve these children in non-metros that LEAD was founded. We are democratising world-class education, where the child is in the centre of it all, no matter her geographical location or parents' affordability. In all the LEAD-powered schools in the Affordable Private Schools (APS) segment in Tier 2, 3, 4 India, we have been able to not just improve learning outcomes using the best curriculum and pedagogical practices, but have also provided schools with the technology to afford a 360-degree view of the child's education. We have also been able to help our partner schools stand apart with marketing and admission support, and bring all stakeholders (parents, teachers, school owners, and principals) together to shine the focus on learning indicators that truly matter. 
We are humbled to see the impact so far. About 2,000+ schools in the APS segment across the country have chosen LEAD to shepherd over 8 lakh students into a new era of learning where each child's unique learning challenges are addressed. The journey thus far has been rewarding for us as a tech company with a social focus in the education sector.
Building on the LEAD offering
In our bid to constantly innovate, LEAD has now come up with LEAD Plus as a differentiated product offering for those schools that are serious about levelling up their game and standing apart in the market. Taking a leaf out of the National Education Policy (NEP) 2020 guidelines, which clearly states the need for higher rigour curriculum at schools, LEAD Plus will build on top of our offering with enhanced teacher and student support.
Using LEAD's integrated pedagogical framework, LEAD Plus further encourages higher order thinking (HOT) for children while enabling teachers to provide all the support required in the classroom.
Assessments that actually matter 
All classes from nursery to Class 10 will be able to take advantage of extra practice sessions and questionnaires, as well as additional solutions such as explainer videos and workbooks for all classes. Class 9 students can access higher rigor assessments while Class 10 can make use of additional mock tests all on the LEAD student app. Further, a dedicated practice portal is available for Classes 9 and 10 of all schools opting for LEAD Plus.
Split into Formative (multiple times in a term), Summative (at the end of the term), and Mock (before board exams for Class 10), all LEAD Plus assessments will align with the New Assessment Framework released by CBSE for classes 6 to 10 and with NEP 2020 as well. Over 80% of the questions will stimulate HOT in students. These questions will spur children to do critical thinking, an important and necessary life skill in the real world.
A key LEAD Plus feature is the English Smart Reader, which takes off from our pioneering English Language and General Awareness (ELGA) approach that has reimagined English as a skill rather than a subject for lakhs of LEAD students. Now, the English Smart Reader introduces students to the joy of English literature and nurtures in them a love and appreciation for the English language. Children in the pre-primary to Class 8 bracket are exposed to English literature from international and Indian authors like Ruskin Bond. We have been careful to ensure this module is not exam-oriented; to that end, we provide a delightful gamified journey to students: scanning QR codes, they can access videos and digital activities that bring alive the stories and poems they are reading. Students will get to create their digital portfolio of work that can be regularly topped up as they interact with more such multimodal resources.
The technology-backed teacher
Supporting all these enhanced features to promote HOT in students are our hard-working teachers. So, a significant focus of LEAD Plus is in providing educators with the tools and technology to help their students every step of the way. Building on top of the LEAD offering, LEAD Plus will empower teachers to execute their lesson plans and assessments in a more seamless and personalised manner: apart from bigger tablets, enhanced teaching-learning materials, and personalised development reports for students, every teacher in a LEAD-powered school will be part of the LEAD Academy network.
Towards a unified goal
LEAD prides itself on its integrated system, so LEAD Plus has been crafted with a lot of thought on how every stakeholder benefits. School owners can differentiate their schools during admission time thanks to the proposition of higher rigour leading, which leads to better student outcomes. Parents will be excited by the many enhanced learning opportunities for their children, like the English reading programme, the digital portfolio of their child's work, and more teaching-learning materials (TLMs) for home revision, like erasable maps.
However, the child will always be at the centre of it, getting access to the best curriculum, assessments and mock tests, and gamified and interesting learning materials.
We are introducing LEAD Plus for schools still in the APS segment at the Rs 25,000-35,000 annual fee bracket. Starting with CBSE institutions on a school-level configuration, LEAD Plus will cover all the NCERT+ subjects. Sign-ups have already begun and we are happy to hear the initial feedback from schools.
As demands on the workforce and in life become more and more challenging, we need to equip our children with the best tools and resources, so that they thrive, and not just survive, in the world. We believe an initiative like LEAD Plus can provide the opportunities for every child across India to excel in school and be shaped into responsible adults with higher-order thinking later in life.
LEAD is transforming schools by making children future-ready. To make yours a LEAD Powered School: Partner with us today