Top online learning apps for kids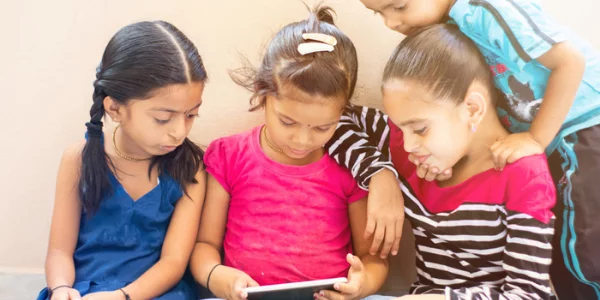 Kids love to play games online and watch interactive content in this generation. Screen time is something you will find difficult to control. However, if you want your child to do less Pokemon chasing and instead do a little learning, this blog is for you. We have compiled some of the top learning apps for kids.
Technology in education has given rise to many apps that make learning more engaging, interactive, and fun. You can choose from a wide variety of educational apps available depending on your child's interests.
Khan Academy

Khan Academy is one of the top learning apps which is absolutely free and has a range of courses suitable for beginner and advanced students. It offers the best learning opportunities for students of all ages. It covers subjects like math, science, economics, history, and many more. The courses are available in many different languages with varying numbers of course offerings. Additionally, they also have several foreign language courses. Khan Academy's videos are engaging and made for visual learners, consisting of photos, maps, and illustrations for a better understanding of students. The courses also include quizzes. Their app covers math, logic and socio-emotional learning using videos, games, songs and books.

Quizlet

Quizlet is one of the top learning apps; it's a free and easy-to-use app which you can use to create quizzes or tests of various kinds. You can create as many flashcard sets as you want on your phone or computer. It also offers different testing methods like multiple choice and true/false questions, and based on the student's performance, it increases the difficulty over time. Additionally, it also has a million sets available that have already been designed by other people. Quizlet is popular among high schoolers because it is effective in reviewing of material a student will be tested on, which makes self-directed study easy. Teachers and students can create flashcard sets on any topic- from the periodic table to events in history. Quizlet has over 500 million study sets in the archive that have been created by people, so you can search for a study set that has been created already and matches your needs. However, you need to be aware that these study sets are not fact-checked so there might be some errors.

Google Arts and Culture

Google Arts and Culture is an interactive platform that lets students explore art, history, geography, and cultures from all over the world by allowing them to tour museums, learn about international foods, and more. It is one of the top learning apps developed to accompany the well-known website, which offers a treasure trove of virtual travel and sightseeing. The website and the app contain a wealth of information on museum collections, events, artists, historical figures, and theatre and performing arts. The app lets you read relevant editorials about art collections which can be searched using keywords. Google Arts and Culture is an extensive resource for tweens who wish to get in-depth information for their research projects, including images and videos and text information. Although the vast information available on this platform can be overwhelming for younger kids who may not know how to search terms properly.
LEAD enables best in class learning outcomes through its Student App
Live and Recorded Classes
With this app, your child can attend live classes daily and return to the classes that they might have missed.
This ensures that there are no learning gaps and their learning remains uninterrupted.
Gamified learning
Students get to test their understanding by completing interesting quizzes.
Student Rewards Program enables children to win weekly prizes upon earning maximum points in their class. This motivates them to perform better.
Participate in national level contests and competitions like LEAD Championships, Summer Camp, etc.
Easily Submit Assignments and Homework
Students can complete and submit assignments for evaluation without any hassle.
Notifications sent on the app ensure your child never misses out on any homework.
Ask doubts
The interactive application allows children to ask questions and clarify doubts with its 'Ask Doubts' feature.
Teachers and students can interact easily and resolve queries without having to wait for the next class.
Dedicated Parents' Section
The app lets you monitor your child's progress, check their attendance and access detailed performance reports.
It also helps you be in touch with the teachers and schools allowing you to be an integral part of your child's learning progress.