What is hybrid learning?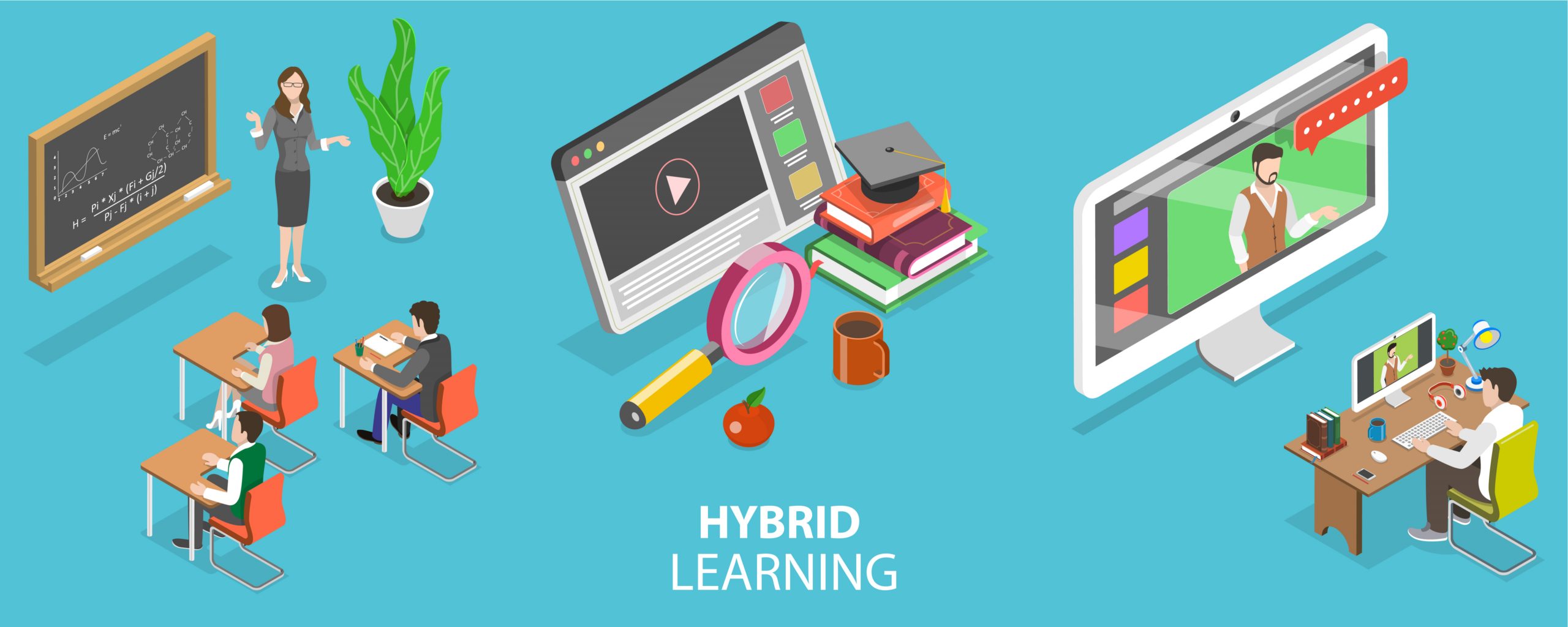 Subscribe to our newsletter
Hybrid learning is an education model that combines traditional in-person instruction with online learning. It combines the best of both worlds, offering students the flexibility of online learning while still providing the structure and interaction of traditional classroom learning.
Benefits of Hybrid Learning:
Flexibility: Students can learn at their own pace and on their own schedule.
Personalized Learning: Teachers can tailor instruction to meet the needs of individual students.
Increased Engagement: Hybrid learning allows students to be more involved and engaged in their own learning.
Improved Access: Online learning eliminates geographical barriers, making education accessible to students in remote areas.
Components of Hybrid Learning:
In-Person Instruction: Traditional classroom learning with a teacher and classmates.
Online Learning: Independent or guided learning through digital resources, such as videos, interactive simulations, and online discussions.
Blended Learning: Combining in-person and online learning to create a personalized learning experience.
Implementation of Hybrid Learning:
Technology: The use of technology is essential for a successful hybrid learning model.
Teacher Training: Teachers need to be trained to effectively integrate technology into their teaching.
Student Support: Students should have access to support and resources to help them navigate the online learning component.
Collaboration: Collaboration between teachers, students, and parents is key to creating a successful hybrid learning experience.
In conclusion, hybrid learning is an innovative education model that offers the best of both traditional and online learning. By combining the flexibility of online learning with the structure and interaction of traditional classroom learning, hybrid learning creates a personalized and engaging learning experience for students. To successfully implement hybrid learning, technology, teacher training, student support, and collaboration are critical components.