What is the Importance of Education Management Information System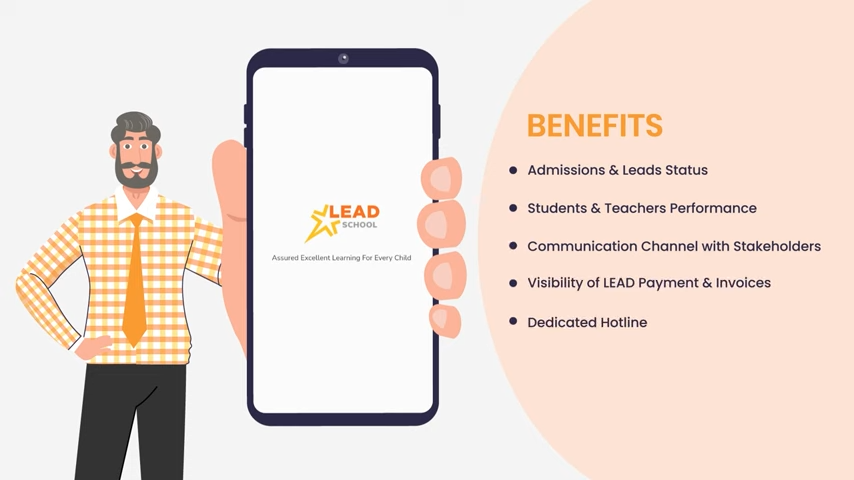 Give Your School The Lead Advantage
Every piece of data that an educational system gathers is essential for its development, from the fee payment slips to examination reports. This data multiplied even more, when the country's educational system changed course in the face of the pandemic and turned to online learning.
There was a need for a system that could structure this data and disseminate it in easily accessible formats that both teachers and students could quickly grasp.
That's when Education Management Information Systems came alive to help schools propel their progress in the right direction. These versatile and easy-to-implement systems have helped streamline school operations and enabled better decision-making.
Do you want to learn about the importance of the Education Management Information System and why it is a vital instrument for educational institutions? This article contains all you need to know about the benefits of EMIS. Keep reading!
Benefits Of Education Management Information System For Modern Educational Institutes

Parent-Teacher Communication
The parent-teacher partnership is essential for a school to provide the highest level of nurturing to its students. Such relationships are only possible when parents and teachers can effectively communicate. With EMIS, the faculty members can easily send instant mass communications to parents regarding the classroom conduct of the students.
Parents can also share feedback with their child's teachers using this tool. This two-way communication leads to an enhanced learning experience for the child.
Fee Collection
Fee collection is a vital part of a school's operations. If done manually, it can be quite time-consuming, but it can be automated using EMIS. Schools can generate automatic alerts to alert parents about the fee payment due dates and also inform the school's account management team about any late or missed payments.
This software can also assist schools in setting up online payment gateways through which parents can make payments easily. By delegating these tasks smartly, the school can use its freed-up resources for other important services.
Student Information
EMIS omits the need for searching for a student's file in the basement file room when you need their disciplinary data or past academic performance. Teachers can get access to all their reports on the student information dashboard. They can also contact each student individually via text messaging through EMIS to make announcements or send a reminder about a deadline.
Library Activities
EMIS library module uncomplicates borrowing and issuing books in school libraries. Schools can easily populate their EMIS with the data of all the books available at their libraries so teachers and students can browse them from outside the campus. This improves efficiency by manifold and is a step towards helping students build a reading habit.

How Does LEAD Help Schools Embrace Technology?
LEAD was born out of the need for better technological solutions for educational enterprises. Since its inception, LEAD has helped numerous schools across India embrace cutting-edge education management information systems. These systems are specially designed with features and facilities that enable schools to manage various tasks from a single dashboard.
Whether you are just setting your footing in this industry or you've been running a school for decades, you can join forces with LEAD to experience modern-day smart schooling. LEAD promises great all-around school management and growth by implementing a digital EMIS that helps all the institution's stakeholders make the best decisions.
Conclusion
Educational Management Information Systems make educational organizations realize their potential by managing, automating, and improving various processes among all departments. So, use our guide to inform yourself and invest in an Education Management Information System for your school!
3000+ schools across India trust LEAD to provide them with the latest school edtech solutions for providing excellent education to their students. Tell Me More