12 Qualities of a Teacher Top Private Schools Look For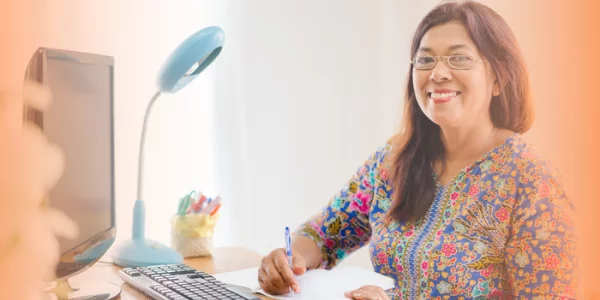 Subscribe to our newsletter
Private schooling in India has seen visible growth in the last few decades. More and more parents enroll their children in private schools these days, even in rural areas. As a result, more private schools are seeking to hire teachers. However, most private schools have different quality standards for teachers than public schools.
Are you thinking about joining a private school and wondering what qualities they look for in their teachers? Let us help you!
Here is a comprehensive list of qualities you must possess when applying for a position at a private school.
Good At Setting Goals
Private schools are fiercely result-oriented, and results are only achieved when clear goals exist. So, they look for goal-setting capabilities in teachers when they hire. If you can set definite objectives for your students and provide them with comprehensive action plans, you can win the heart of any private school.
To achieve this, make sure you are keeping a check on your student's learning during the classroom and not using a test or assignment. This approach allows you to create a feedback loop in the class to create reasonable goals and help your students better.
Excellent Communicator
To be considered for a teaching position in a private school, you should possess excellent communication skills. You should be able to communicate both verbally and non-verbally.
As a teacher, you must write to the parents quite often to keep them in the loop about their child's progress. It means that you should also have great written communication skills to articulate your thoughts to them clearly.
If you're on your way to becoming a private school educator, make sure you also develop your listening skills. It will come in handy when you are trying to communicate with a diverse group of students in your class.
Positive Role Model
Children learn from our behavior more than from listening to our instructions. And private schools know it. They admire teachers who can become role models for their students regarding their social and emotional development.
As an educator, you can model behaviors such as honesty, compassion, humility, and endurance by showing them and not just telling them. For instance, you can encourage faithfulness and integrity among peers by allowing them to express themselves openly. You can also model honesty by opening your doors to your students after class so they can have a heart-to-heart with you.
Highly Adaptive
Private schools usually have classrooms brimming with children from different backgrounds. Their strengths and needs might vary, and the lesson plan you created for the entire class might not work for each student. Therefore, private schools are keen on hiring highly adaptive teachers to optimize their teaching plans.
This approach can be tough to execute, but it's not impossible. You can become more flexible by taking more time to identify the learning needs of your students and accepting their learning pace and style. When you are up to speed on all children's academic and developmental stages, you can create collaborative learning opportunities to help them all succeed at their speed.
Ready To Introspect
You can set all the goals in the world and create action plans, but if you are not doing some soul-searching from time to time, you might not be able to see whether you are on the right path. Private schools look for teachers who can self-reflect and change their approach when necessary.
You should also be able to motivate students to self-examine regularly. You can do this after the class has finished their year-end exams or when they are returning after their half-yearly break. This approach helps students think deeply about their journey throughout an academic year and hones their personal development.
Enthusiastic Learner
Becoming a teacher at a private school requires you to have a solid educational background. It would be best if you were a master of your subject regardless of the course you teach. It matters to the schools quite a bit because the parents usually want to know that their children's teachers are qualified to impart knowledge in the best way possible.
You should also be an energetic learner and keep upgrading your skills as you teach more and more batches. Private schools these days also expect their teachers to stay updated on the digital tools that school employs to enhance their student learning outcomes.
Happy To Inspire
Whether you have been teaching for decades or just starting, you know that students are not so keen on sitting in classrooms and listening to boring lectures. The more bored they feel, the worse their academic performance will be. And that's why private schools love teachers who can make learning fun and inspire kids to become active seekers of knowledge.
Great teachers do their homework and turn their lessons into fun-filled activities. They try to teach the more difficult topics with even more creativity, so the students don't run out of excitement when learning in their classroom. They also take advantage of group projects and collaborative brainstorming to transform the classroom into an inspired ground for learning.
Patient And Approachable
If you've ever taught a class of young adults, you know they can be a handful more often than not. Guess what? The private schools know that too. And they appreciate educators who have a high tolerance for juvenile turmoil that goes on in every school everywhere in the world.
The school's objective is to provide the students with a superior learning experience, and you should demonstrate comradery regardless of any challenges.
Private schools also understand that children go through a lot of energetic and emotional upheaval during their growing years, and they need their teachers to show them the right path.
That's why they look for tutors who possess an approachable personality. As a teacher, you should establish a rapport with your students that allows them to open up to you when they need help.
Disciplined And Professional
Discipline and professionalism are two vital pillars on which a private school establishes itself. They don't consider discipline just a moral value but a strong virtue necessary for reaching their goals each academic year. So naturally, they seek teachers who embody discipline in their day-to-day conduct at school and model the same behavior among their students.
As an educator at a private school, you must maintain professionalism even when your teaching hours are over. You represent the school and are a role model for the children in your immediate community, even if those children don't go to the school you teach at. Therefore, it's important to act with integrity and honesty as a private school teacher.
Excited For Extracurriculars
Private schools lay a greater emphasis on developing extracurricular skills among their students. There are a lot of after-school activities going on at a private school, such as art club meetings, sports, etc. It works in teachers' favor if they have some previous extracurricular experience.
However, even if you don't have any prior experience, showing your excitement for the same puts you ahead of others. Doing so shows that you value the all-round development of your students, and you are committed to their growth even beyond the classroom. Such activities also help you connect with the parents better and assure them that their children are in good hands.
Technically Sound
Do you consider yourself a tech-savvy tutor? If not, it would help if you upgraded your skills in this realm because we're living in the age of technology. Most private schools choose teachers who can take up core responsibilities such as navigating classroom management software, creating digital presentations, attending virtual meetings, etc.
The technical expertise that's the school expects from you will depend on what class you are teaching, but having some common skills such as web navigation and excel sheet creation always helps. So you should be ready that your computer skills might also be on the table when you seek work in a private school.
How Does LEAD Help Teachers?
LEAD has collaborated with thousands of schools in India. These LEAD Powered Schools seek good teachers at what they do and are always ready to learn more. LEAD helps educators across the country become Super Teachers at their partner schools by providing them the necessary resources and guidance to upgrade their skills.
When you become a teacher with LEAD, you also get access to a network of several like-minded teachers. You also get an opportunity to become an international standard teacher by receiving training from industry experts and earning valid certifications.
Conclusion
Being a teacher is considered one of the most satisfying jobs on the planet. And while it might sound easy, it comes with many prerequisites. You must possess certain qualities to become eligible to be a teacher, especially when applying for a private school position.
But don't let the long list of qualities overwhelm you. If you are a teacher, you already have most of them under your sleeve. So use this guide as a reference and keep upgrading yourself. After all, we can never have enough great teachers in the world.