Are you a busy parent? Here are 6 simple ways you can be involved in their learning and development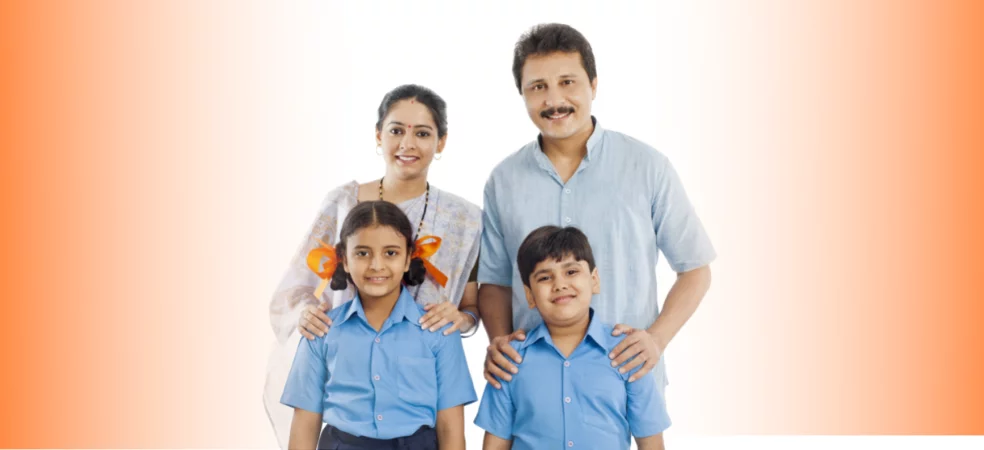 Subscribe to our newsletter
"Am I spending enough time with my child?"
"Am I doing everything to ensure her proper learning and development?"
"Am I compromising anywhere?"
The above are some of the common questions working parents constantly ask themselves as they struggle to find a balance between parenting and other responsibilities. A feat that's constantly proving to be tougher day after day. A typical nuclear family setup consists of two parents with full-time jobs and one or more kids. More often than ever, parents are left wondering if they are spending enough time with their children as the world speeds on and they are racing with it.
UNICEF states that children form more than a million neural connections in the first few years of life. During that time, parents or caregivers are expected to provide proper nutrition, responsive caregiving in the form of quality playtime, and a sense of security to ensure proper learning and development of their wards.
Never should a parent be forced to make a choice between their career and their child's learning and development. Below are some ways for parents to be mindful of their child's growth and development, no matter how busy their schedule is:
Input = output
Psychology says that until the age of 8, children are very receptive in nature and whatever they hear, see, or feel is taken in by the subconscious brain without analysis. In other words, learning and development in early childhood is a spontaneous process. So take steps to pepper your conversations with positive reaffirmations, words of encouragement, and lessons on kindness and patience whenever you speak with your young child.
Sleepytime storytime
Try to be available to your child as they fall asleep. The subconscious brain or the right brain is most receptive just as we fall asleep. Research states that a phenomenal amount of learning and development takes place while a child sleeps. Reading a positive bedtime story will help instil good values into the subconscious brain.
Tiny beings, big ideas
Try to listen to your child every time he/she tries communicating something with you. It might be as silly as pointing to a cloud that's shaped like a heart. Children are reassured and feel a sense of security when grownups listen to them. The feeling of being secure aids in their learning and development.
Tech-free zones
Set aside a no-gadget time every day to engage with your child. Learning and development is not limited to actually teaching your children academics; it's a holistic process. Children till the age of 5 need their parents to be their caregivers who will look after their everyday needs, such as feeding, bathing, etc. Between 5 and 12, children expect their parents to be their playmates. This early physical interaction till the age of 12 builds a strong bond between parents and their children. This bond helps teens to trust their parents with their adolescent struggles.
Routine is key
Maximise your child's learning and development by adopting a good and healthy everyday routine. It is a widely accepted fact that children thrive under a routine. The absence of random and unexpected surprises helps children by maintaining a balanced, stress-free emotional state. This ensures that their brain is free to observe and learn without any distractions.
Being responsible starts in a small way
Assigning chores to your child also plays a critical role in their learning and development. By not offering everything on a silver platter, you are ensuring your child grows up to be a responsible and independent adult who can fend for themselves.
Every parent only wants the best for their child. Ensure yours has access to holistic learning and development not just at home but in school as well by sending your child to a LEAD-powered school. Apart from a wholesome and vibrant classroom experience, your child will be a part of LEAD Summer Camp, Student Led Conferences (SLCs), LEAD MasterClasses and much more, all designed to ensure plenty of learning and development happens everywhere.