Democratising computational skills: How coding has been made accessible for students in Bharat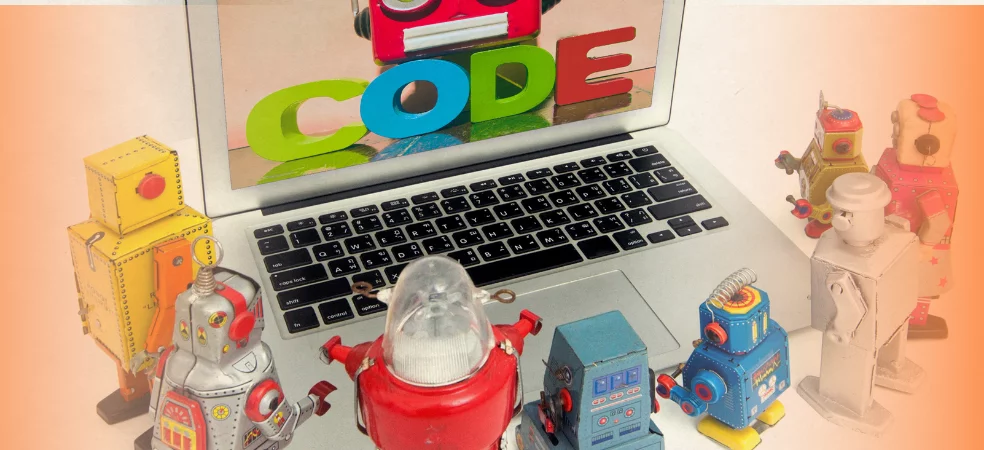 Subscribe to our newsletter
Coding has become a buzzword even in classrooms, but it is important to examine the intent. With an emphasis on fostering curiosity and analytical skills in children not just in metros but in India's heartlands, LEAD's CCS module equips students with the ability to use computational thinking to solve problems in all walks of life. No child in Bharat will be left behind as we facilitate teaching CCS in a fully online mode in the new COVID-struck academic year.
Artificial intelligence is no longer the realm of science fiction or dystopian movies with menacing antagonists. Instead, it is a part of daily life with innumerable applications, making our machines and our economy run. And it is only going to increase in the coming years.
Parents are acutely aware of this. "Will my child be able to get a job at Google?" is a question many Indian parents wring their hands over, and this worry has conveniently become the hook for ed-tech products selling coding skills for kids as young as 4 and 5.
On the surface, there is nothing wrong with a parent wanting their child to learn to code at a young age. The National Education Policy 2020 indeed urges schools to include coding as a subject from Grade 6. But it is important to examine the intent. A deeper look at the 'why' for introducing coding as a subject in schools will help us arrive at what it could mean for children's growth and development.
Beyond exams and job-readiness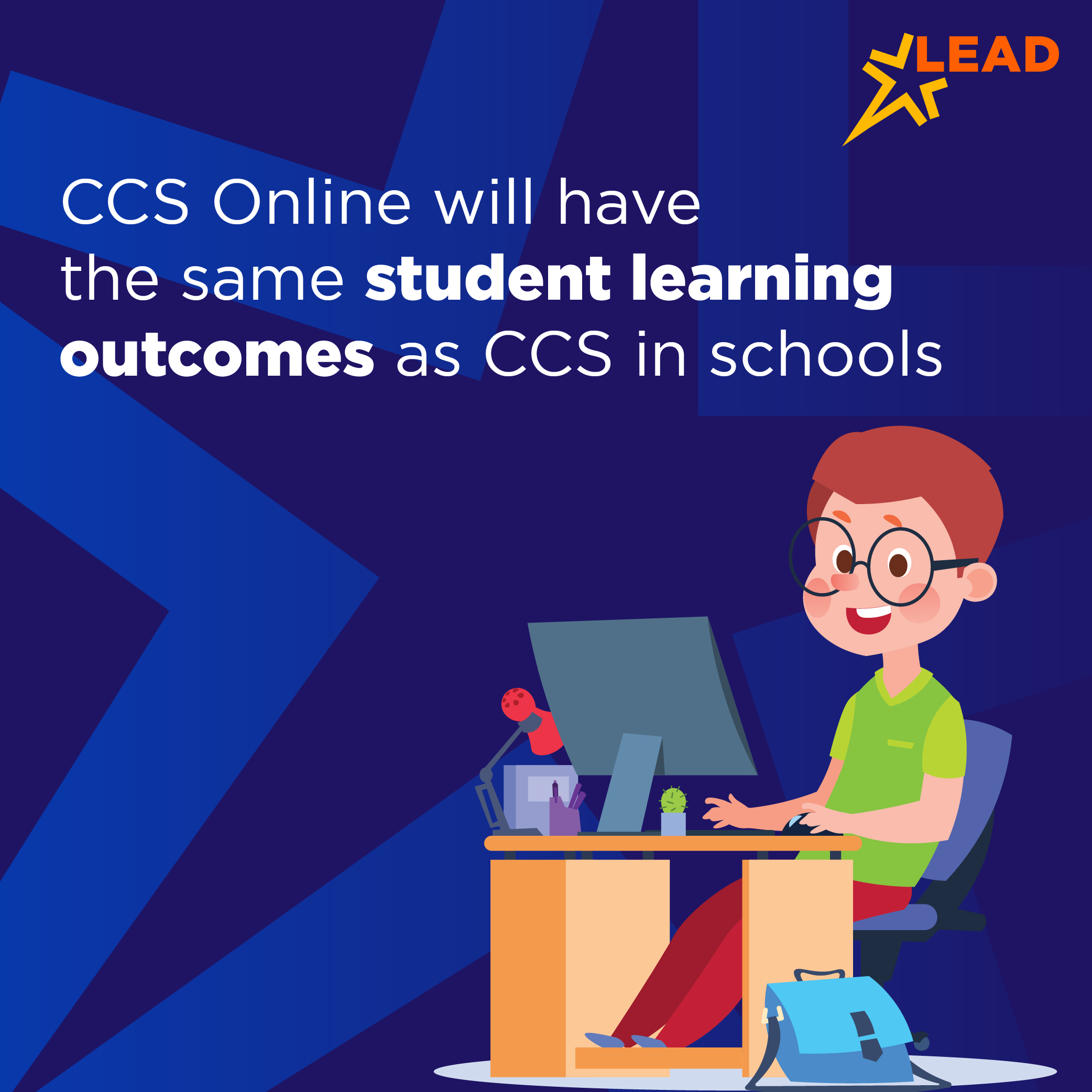 Coding and Computational Skills (CCS) has been offered by LEAD in its partner schools after a lot of constructive brainstorming. As an ed-tech organisation working in the B2B space, we firmly believe that job readiness alone cannot be a motivator for teaching coding to young children. Rather, LEAD envisions CCS as an integral part in the rich tapestry of a child's preparation for the real world. Simple mathematics is required to balance the household budget and an understanding of biochemistry helps a person appreciate the high after a run and why they should do it more. Computational thinking too helps a child relate to the outside world and make meaningful connections that will help solve real-world problems.
Dr Jeannette M. Wing, in charge of basic research at Microsoft, popularised the concept of computational thinking, which is a process of solving any problem in a logical and sequential manner taking into account data. She noted that by applying it, "we can improve the efficiencies of our daily lives and make ourselves a little less stressed out."
We at LEAD extend this interpretation to our CCS programme, ensuring it perfectly aligns with LEAD's pedagogical philosophy. Our core curriculum is built on the concept of Learn, Think, Do, Be, where children do not learn information in silos but use that knowledge to think deeply and make connections to their lives and community and apply the learning in ways that change things for the better.  Therefore, as an ed-tech company, LEAD takes it very seriously to introduce CCS for all the right reasons and not succumbing to the trends of the market.
Our journey to encourage computational thinking amongst students in our partner schools began with research on the status quo. From a survey of over 200 schools, we found 93% to have a computer lab in the schools. . More than half of these schools also did not have computer science on their timetable below the ninth grade. By visiting and observing computer classes at a set of these schools, we realised that the labs were merely dusty relics to appease aspirational parents at admission time, and played a limited role in nurturing the innate abilities of digital natives.
This lack of thrust in computer science education is felt more in Bharat, India beyond the metros. Children in APS schools in Tier 2, 3, 4 cities and towns were learning outdated curricula suited for the clunky desktop era of the nineties. Programming languages such as C, C++, LOGO, and Flash were being taught, which are not relevant for the world today. Classroom instruction included merely a set of procedures that the students had to perform. Active computer time included students performing tasks such as 'saving a file' and 'changing fonts'. Clearly, the gap was huge and something needed to be done.
Stacking well against LEAD's goal to bring the best of international pedagogical practices and integrated learning systems to the remotest parts of India, our CCS subject module has been designed to introduce coding skills nestled firmly in real-life applications. This has spurred the application of critical thinking, logical and analytical skills to every problem students and those around them face.
Curiosity, computational thinking, and the classroom
An aspirational curriculum that matches the international standards of coding skills delivery in the B2B setup, LEAD's CCS module is a direct antithesis of many B2C offerings flooding the market: here, LEAD is establishing the importance of fostering students' curiosity, problem-solving, and design thinking skills to reimagine things around them, thus bringing about meaningful engagement to their learning.
Grades 1-8 in our partner schools interact with the CCS curriculum in three levels: Coding, Design, and Data Analysis, with varying levels of complexity and depth for different age groups. While for a Grade 3 student, Coding entails writing a simple single-player race, for a fifth-grader it would mean a more complex two-player game. A Grade 8 student will learn to build apps for a mobile library or an online piano player. Design for a Grade 3 student can be creating multimedia images and audios, while it is videos and home pages of websites for a fifth-grader, and app UX/UI for eighth-graders. Under Data Analysis, the lower grades will learn basic organisation techniques to create tables, lists, spreadsheets, and flowcharts, while students in more advanced grades work with complex database techniques, and apply the skills in bigger real-life cases, like revamping their school's library book distribution system.
Empowering teachers every step of the way
We are happy to see the enthusiastic response to LEAD's CCS curriculum. Since April 2021, 1,200 partner schools have shown interest in signing up for the module. And the number is steadily climbing each day. We have identified teacher training through LEAD Academy to be a critical success factor for ensuring student learning outcomes. Around 1,600 teachers from 900 schools have already begun their training.
Teacher training happens in three phases: 1. The Academic Excellence Teams at LEAD provide training on how to use resources to teach CCS; 2. The LEAD Academy provides training on coding skills; and 3. Teacher resources are provided before every CCS lesson through the academic year. While CCS teachers in primary grades don't have to have prior coding experience, it helps for those teaching students from grades 6 to 8 to have knowledge of basic coding languages. However, we guide teachers who don't possess any basic knowledge too and are available for hand-holding anytime they need.
Coding in the times of COVID-19
This new academic year, we were able to uphold our partner schools' promise of CCS teaching to parents despite school closures due to the pandemic. LEAD empowers teachers to remotely teach coding to students, replacing the lab with sustainable mobile-friendly alternatives such as recorded sessions, downloadable apps, and question hours after each CCS class.
It has just been a few weeks since the new academic year has begun but we are proud to note that creating a non-threatening environment for the teachers in Bharat helped them get over their initial wariness about teaching coding remotely. Recorded videos helped them navigate the challenges of using a single screen to teach, while multiple app downloads for students is now being addressed through the soon-to-be-launched mobile-compatible coding platform, called LEAD IDE. Much like everything CCS stands for, we too at LEAD are constantly innovating to make the subject more accessible and rewarding for our students.
Coding skills for students has a far-reaching impact. When you know how to write basic code and fetch data sets from the internet, you can analyse trends and create solutions addressing specific problems in public policy, healthcare, education, economics, politics, research, and, as we are seeing during the pandemic times, even in life sciences. LEAD's CCS programme, therefore, is not for the end goal of landing plum jobs in IT but to make our children resilient beings who are problem solvers in any career they choose to pursue. A skill that, you would agree, lends itself perfectly to the lofty goal of providing holistic and equitable opportunities for students in every part of India.
LEAD is transforming schools by making children future-ready. To make yours a LEAD Powered School: Partner with us today