7 Best Digital Classroom Software Solutions (2023 Updated)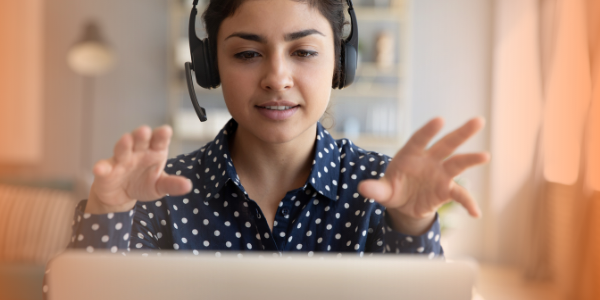 Subscribe to our newsletter
Teaching has taken a full 360-degree turn after the pandemic. You might never have thought of going completely online to deliver your lessons before it. But virtual classrooms and e-learning have kept the students and teachers from losing their connections with studies during this time.
From trying Zoom and Google Meet for regular classes to realizing the need for a more customized digital learning platform, teachers have evolved gradually into this process. They now look for the best digital classroom software to provide an incredible learning experience to their students.
Every classroom is different, and so are its infrastructural requirements. Basic meeting tools certainly saved the education system initially but are not designed for an integrated learning environment. So, as we move forward, we know that a robust classroom software solution is a requisite for seamless learning.
Features of a Great Digital Classroom Platform
So, you may ask what is the best virtual classroom software. It depends on the aspects that are necessary for you.
With the vast integration of hybrid and virtual learning approaches into the education system, the teaching requirements have increased, demanding different solutions at every step of the way. Unfortunately, using multiple tools to conduct classes, give out assignments, arrange assessments, and have one-on-one discussions gets really difficult.
Before you start your search for a digital classroom software suitable for your students, you must know the features you should be looking for. Some of the must-have features include:
The classroom software should be compatible with all operating systems and devices. Since some of your students might be using older phones or laptops, the classroom solution you use should not compel them to purchase a new device.
It should support live streaming along with the recording of sessions. You may want to go live for discussions or teaching lessons. At the same time, you should also be able to record and upload lessons for students' convenience.
There is no benefit of using a digital classroom if you can't create an immersive experience. It is hard to grab students' attention over a video class, and if the video quality is poor, it will get harder. Good and clear video streaming plays a huge role in giving the best digital classroom software more power.
So wait, a classroom without a board? Doesn't sound right, does it? An integrated whiteboard makes explaining a topic over a video a lot easier. Learning from a board is a deep-rooted tradition, so virtual whiteboard is an unavoidable feature for a digital classroom in India.
The study material you hand out to students should be available for easy download. Or the software must allow offline reading. So, the occasional network problem shouldn't become a hindrance.
Consolidated Video Screen
The solution you use must offer a grid view where all the students and the teacher can see each other in real-time. This feature makes the class more interactive and encourages participation.
If it isn't self-explanatory and takes you days to understand, it isn't worth it. You are already occupied in creating study material, assignments, assessments, and preparing for lessons, you should not have to spend more time to comprehend the functioning of the software.
One of the most critical tasks during online learning has to be assessments. It is not as easy as handing out the papers and having the students take the exam. The best digital classroom software should have a systematic assessment tool that allows you to create, distribute, and administer assessments easily.
You can evaluate a software solution based on the features you need for your classrooms, such as you may not want an assessment tool if you are teaching in a hybrid environment. The elements of a digital classroom may vary based on what suits your requirement. The whole idea is to make online learning more efficient and accessible for both teachers and students.
Below are some of the top virtual classroom software solutions:
1. VEDAMO
VEDAMO is a global digital classroom app that offers Interactive digital classroom and learning management systems. As per VEDAMO, the platform is created by tutors for tutors. It is designed to give virtual learning a traditional feel with all the features required for a successful class setup.
You can build your academy with your courses, study material, and complete admin control. It allows one classroom at a time. If a school or institution requires to open more than one classroom at once, they would need to purchase more virtual classroom licenses along with the Learning Management System license.
Features
Unlimited number of live classrooms
Up to 50 participants can be added
Online whiteboard for engaging sessions
High-quality video conference for face-to-face training
Screen-sharing facility
Breakout rooms for collaborative learning and group activities
Media Player for integration of multimedia learning material
Classroom recording for playback
Reusable and shareable lesson templates
LTI integration facility for smooth integration with other LMS's
More features related to files storing and sharing, library, live chat, and custom logo
Pricing
Free Trial for 30 days.
$25 per month for the virtual classroom solution.
$43 per month for the Learning Management System.
Pros & Cons
VEDAMO digital classroom app and web solution offer easy installation and setup. The above-said features are pretty much the pros as they enable you to conduct online classes effortlessly.
The only setback with this software is that you need to have strong internet connectivity to hold live sessions.
2. WizIQ
WizIQ is a cloud-based digital classroom software. The platform is a suite of several features that make lesson delivery a lot easier. It allows a smooth transition of physical classrooms into online ones. WizIQ also provides solutions for businesses, such as corporate training and online onboarding.
Features
Works perfectly on any browser eliminating the need for download
Easy administration with automated performance reports and live session monitoring
High-definition video conferencing & 5-way audio-video layout
Automated server-side recording during live sessions
Advanced online whiteboard with built-in shapes, graphs, maps, diagrams, etc.
Real-time online collaboration to let you transfer audio and video control to other participants
Integrated library with multiple format support
API & plugins for easy integration of WizIQ into your official website
Online course creation facility
Online exam builder for creating tests and assessments
Pricing
The plans are divided into three categories:
Professional: Dedicated to individual teachers.

Enterprise: For schools, colleges, and institutions.

Pay-Per-Use: For those who are unsure of their usage.
The pricing is determined based on the individual's requirements. You need to contact their sales department for the same.
Pros & Cons
WizIQ is a good digital classroom in India with decent features. Its advanced whiteboard is incredible. Besides, test modules and assignments are simple to add.
On the other hand, the users often complain of the poor functionality of the software. The platform doesn't have breakout rooms.
3. ClassIn
ClassIn is a complete e-learning solution for teachers, learners, and school management. ClassIn was the first company to launch a truly educational-oriented virtual platform in 2016. This futuristic digital classroom app is designed specifically for students.
Its interactive tools bring online classrooms to life, which tend to be boring otherwise. Making an online session as engaging as a physical classroom is one of the major obstacles in virtual setups. ClassIn offers an all-in-one solution to give the best digital classroom software a more wholesome feel.
Features
Unlimited time duration per session
The class capacity of up to 50 students for freelance tutors and up to 300 for others
Unlimited cloud storage
Two-way interactive whiteboard
Multiple course format support
Homework and assignment allotment system
Breakout rooms for group activities
Virtual hand-raising during ongoing discussions
Automated attendance data
Session recording library for students
In-class file uploading and sharing facility
Course chat outside the classroom for students
Pricing
ClassIn offers three types of packages, viz. Freelance Tutor, Enterprise, and School.
They have solutions for K-12, higher education, and after-school tutoring to cater to the unique demands of each set.
You can best find prices or other details that suit your budget and requirement by contacting their sales team.
Pros & Cons
Users get dashboard and administration tools for easy management and supervision of classes. Also, their custom solutions are best for individuals who are looking for a personalized learning environment.
As for cons, the app is slow to load, disconnects mid-session, and the two-way interactive whiteboard can mostly be troublesome when students intentionally or unintentionally erase what the teacher wrote.
4. Moodle
Moodle is an open-source learning platform that allows you to create a personalized learning environment for your students. This easy-to-use platform offers nearly all the essential elements of a digital classroom. This one of its kind software is designed to provide educators, administrators, and learners what they need in order to thrive in the virtual education system.
Moodle is highly flexible because it is open source. Its sets of tools can completely support blended learning as well as online courses. Teachers can customize their ways around their profiles, course modules, assignments and assessments, and performance evaluation.
The various course formats and the flexibility to edit make it even more customizable and convenient for teachers and students. On top of that, this web-based software solution is free to use, with absolutely no licensing fees. Moodle has made different user guides available to assist teachers and educators in creating personalized digital learning systems.
Features
An open-source platform that allows every teacher to create their own learning environments
Accessible for all, including instructor, learners, developer, and system administrator
Supports over 100 languages
Facilitates all kinds of learnings, including collaborative and self-paced
Secure, reliable, and constantly improving
Highly flexible in terms of teaching techniques, progress tracking, and rewarding
Compatible with various devices and offline mode
Easy integration with other platforms
Course tracking and learning management
Unique teacher profiles to connect more with students
Pricing
Moodle doesn't demand any license fee. It is free of cost digital classroom app.
Pros & Cons
It is highly customizable and allows curation of the tool for individuals' needs and choices. Besides, it is inexpensive and provides a range of plugins and supportive tools.
Since it is an open-source platform and available with too many options for developers, it can get confusing for teachers. One may need to give time to read its guides to understand the process.
5. Google Classroom
Google has been one of our most trusted sources for years now. So, Google classroom seems like the most convenient learning solution to most teachers and students. If you would ask a fellow teacher regarding what is the best virtual classroom software, you might get referred to Google classroom.
Its free edition is best for a hybrid learning environment where teachers can schedule and manage multiple classes at once. Their other editions, viz. Education Standard, Teaching and Learning Upgrade, and Education plus bring in more variety of features.
Features
Manage multiple classrooms at a time
Share course link or code for easy accessibility
Easy switching among assignments, classrooms, students, etc.
Student grade book to track and manage students' performance
Automated notifications about assignments and assessments
Individual student account setup
Student's to-do & teacher's to-review pages
Students' work analysis through recommended citations & originality report
Advanced security and data privacy
Pricing
Its basic version is free and mostly covers all required features. You are expected to contact their sales team for upgraded editions.
Pros & Cons
Google classroom is an easily accessible digital classroom software. It allows smooth integration of other Google tools for better lesson delivery. And the best part is that it is free to use.
However, there are a few setbacks. To name a few— It is not an efficient replacement of blackboard and whiteboard. It lacks the intuitive features that its competitors offer. Also, the software can lag in certain situations.
6. Electa Live
Electa Live is another great all-in-one digital classroom app that offers virtual classroom software and LMS for online teaching and training. It is a cloud-based collaborative platform where users can conduct online tutorials, lectures, live meetings, group sessions, and individual tutoring classes.
Its LMS is designed to give the trainers and school management the authority to administer, document, track, and evaluate staff performance. It also simplifies assessment, progress tracking, and record-keeping for instructors.
Not only can you go online and deliver lessons with Electa Live, you can also develop your own online course and use the online training tools to offer your students a great learning experience.
Features
Course builder that allows you to create engaging course material in different formats
Individual student profile for better attainability
Live sessions and video conferencing
Resource library and online repository
Session recording to allow students to revisit the lecture
Assignments, test, and grading system
Social engagement through forums and discussion groups
Easy integration with an existing website or LMS
Pricing
(All the packages are available for a free 2-week trial.)
Live Virtual Classroom Solution
$29.90/ month for up to 25 attendees

$59.90/ month for up to 100 attendees
Live Virtual Classroom Pro
$39.90/ month for up to 25 attendees

$69.90/ month for up to 100 attendees
Electa LMS Complete Suite
$69.90/ month for up to 25 attendees

$99.90/ month for up to 100 attendees
Pros & Cons
It is a good and affordable solution surfacing the elements of a digital classroom. The convenience of creating your own course is a plus point for individual teachers.
On the contrary, the system may sometimes lag, causing disruptions in video conferencing. It doesn't allow interactive Powerpoint sharing.
7. EduKool
EduKool is a digital classroom app in India that is used by many instructors. This ERP system is designed to help you manage your institutions through its mobile app. The platform allows you to register either a single school or multiple schools under one profile.
It is not only a virtual classroom software but also an ERP that helps you manage staff and students attendance, admission and fee administration, assignment and assessment allocation, online grading, and much more. Their solutions vary from ERP and LMS to the virtual classroom and online education.
Features
Add multiple users to the dashboard
Automation of tedious tasks such as fee notification, deadline reminders, and class schedule
Multiple schools or branches management through a single app
Compatible with various devices, browsers, and operating systems
On-the-go student management from attendance to assessments
Advanced LMS to help you manage online classes, course material, assessments, etc.
Report-based intelligence system to track progress, performance, admission trends, etc.
Pricing
EduKool prefers a one-time purchase license. To get detailed information about it, you have to get in touch with their sales department. Besides, they do not offer a free trial.
Pros & Cons
This digital classroom software is one of its kind to allow the setup of more than one school accounts in one app. The automation of tasks is another advantage of this software solution.
For the cons, the software lacks many specific features required to bring online classrooms to life.
Partner with LEAD, Get the Best Digital Classroom Software
Finding the best digital classroom platform is a challenging task. From identifying all the necessary features to caring about the pricing, it all takes a lot of effort. And then a wrong choice can make teachers' jobs even more challenging. At LEAD, we ensure teachers at LEAD Powered Schools don't have to go through this tedious process. We arm them with a fully-loaded tablet, which packs the best digital classroom app.
The exclusive LEAD Teacher App (also accessible through the web) stacks advanced features and friendly UI, ensuring to help you manage your class and students' data effortlessly. From tracking syllabus progress to maintaining class schedules and lesson plans, you can do a wide range of things with our app, easing off your responsibilities and adding convenience to your otherwise hectic life.
Teachers at LEAD Powered Schools experience growth and learning with experts in the industry. They get access to extensive training materials to enhance their teaching delivery and proficiency. LEAD doesn't only offer the best-customized classroom solutions, but we also conduct engaging workshops and other events for the teachers at our partnering schools.
Now enjoy seamless classroom management. In addition, get a lot more. Find out why 10,000+ teachers in India love LEAD!
Frequently Asked Questions
1. What is the best virtual classroom software?
The best digital classroom platform would be the one that suffices all of your digital needs to offer an effortless and immaculate learning environment to the learners. Your best-matched virtual classroom software would not consist of unnecessary features. It would perform faster and be tailored to your specific needs.
The solution that you choose should have a robust architecture with customizable features. You must also see if the software you are considering matches your budget range. Your aim should be opting for a platform that understands your unique needs and offers budget-friendly solutions accordingly.
2. How to choose the best digital classroom software?
We understand that choosing virtual classroom software from the pool of various e-learning platforms can be a little tricky and tiresome. But with an organized approach, you can reach a decision conveniently. All you need to do is jot down the features you require in a digital classroom app.
Then add some more that can be beneficial for your setup. Now start looking for available platforms and software solutions. Then, you would need to visit each website and browse its features and prices. Note down the closest ones that you like and contact their sales team to learn more about them. These steps will help you make an informed decision.
And remember to ask for a trial. It will give you more clarity about whether or not you want that solution.
3. What features to look for in digital classroom software?
There can be many features that you would find beneficial for your learning environment. But the must-have features are:
Compatibility with all devices
Digital whiteboard/blackboard
Admin dashboard
High-quality video and audio conferencing
Interactive virtual classroom
Easy assignment and report management
Customer assessment system
Automated grading and reporting
Adequate LMS or website integration
Online library and downloadable study material
Course module categorization
4. How much does the best digital classroom software cost?
The cost depends upon your requirement. You can most likely get the virtual classroom software within your budget. Many providers offer customizable plans to help you choose what you want in a solution per your budget.