Can a 10-year-old learn coding?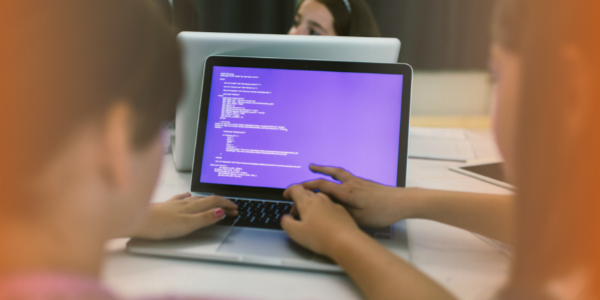 10 years is an ideal age to start learning how to code. Children at this age can understand the concepts of programming, and can apply those in many different mediums, including popular junior coding game platforms such as Minecraft and Roblox.
If you are a parent and wondering whether now is the right time to introduce your child to coding or how to find the right computer coding classes for your kids, here are a few apps for you to get started with:
CodeSpark Academy
CodeSpark Academy is an award winning app to learn coding on phone that teaches the basics of computer programming to kids through a variety of interactive learning activities. Using lovable characters, the app provides puzzles, games, step-by-step creative projects, game designs and offline printables to make learning coding fun and easy for kids.
Though it is more suitable for kids between 4 and 9 years old, 10 years old can also easily learn the basics through this app. The daily activities that change based on your child's progress, help keep your child engaged and motivated at all times. There are no in-app advertisements or hidden transactions and everything can be monitored by parents as an extra safeguard. Thus it is a great source for your kid to start learning how to code.
Visit this website to know more.
Kodable
Though it's a great app to learn coding on phone, the limitation is that it is available only on iOS devices. It helps kids 5 years and up build the right foundation in coding. Games developed by real teachers and children focus on the core programming concepts. The interactive gameplay allows kids to control the storyline and teaches if/then statements, loops and more using simple building blocks that can be dragged and dropped to build commands.
This app also has a teacher mode, that allows teachers to create curriculums, manage and create class accounts with multiple students, and share work with the kids.
Visit this website to know more.
Lightbot
Though this app to learn coding on mobile is full of cute robots, it can be pretty challenging even for adults. It's perfect if your child needs something more complex to stimulate their mind. It starts off at easy levels and gradually progresses to more complex ones. It has 20 free levels, and if your child manages to reach the end, they can get an additional 50 levels in the paid version.
Visit this website to know more.
Tynker
Tynker has something for all kids of all age groups. It provides simple, building-block programs with voice instructions for young kids ages 4-7 while 7- to 13-year-olds can design games and mods, and kids 13 years old and up can do real-world coding with Python, Javascript and more. Kids can learn to build websites and even prepare for their exams. With over 2000+ interest-driven activities for all age groups, Tynker is one of the most versatile apps available on the iPad and online, and is guaranteed to strengthen your kid's coding knowledge.
Visit this website to know more.
At LEAD Powered Schools, we have integrated the coding curriculum in regular school syllabus through our CCS (Coding and Computational Skills) program. LEAD's computer coding classes apply the 'USE, THINK, BUILD' approach combined with an excellent curriculum and accessible technology. With this method, students make practical use of software programs, which helps them think and, finally, build websites, games, apps, and much more.
What makes LEAD's computer coding classes so unique?
Teachers are empowered and upskilled with LEAD experts
Learning through audios, videos, and exciting projects
Remedial sessions to solve students' difficulties and for conceptual clarity
Integrated with school curriculum, so that kids don't have to search for extra classes
LEAD is on a mission to transform the educational landscape in India by making excellent learning facilities accessible to 25 million children in India by 2026. Want to know how LEAD can transform the learning experience of your child? Enquire Now