How can teachers simplify yet another year of online schooling?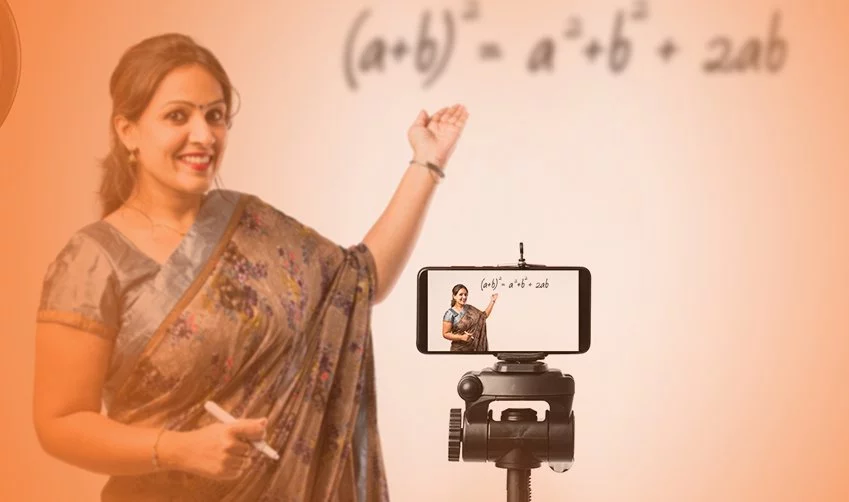 Subscribe to our newsletter
The transition from in-class teaching to online learning has led to substantial losses and inequalities in the sector, which may cause profound long-term changes worldwide. "More than 1.6 billion children have lost instructional time for many months at a time, if not for much of the last year, and many children are still not back in school," reports UNICEF. As traditional schooling is unlikely to return any time soon, the new-age generation of teachers needs to be made ready to deal with the "novel" paradigm.
Old teaching vs the new one
Traditional teaching required a few degrees and certificates, but as the pandemic blew out of proportion putting the conventional teaching techniques in question, the need for teaching methods that reside beyond the conventional framework is required. Furthermore, with school extended closures, teaching training must be made a norm across schools to prevent the learning gaps from widening. Online schooling will stay longer than expected, and hence teachers must equip themselves with the requisite skills to make themselves resilient against any crisis. When the pandemic started, teachers were thrown into uncharted territory, where they were expected to take online classes and show great results. However, with the training that the teacher fraternity had at that point, this wasn't achieved.
More than one year into the lockdown, teachers have learnt how technology can be leveraged to effective online learning. The online school management system helps teachers streamline their teaching techniques, gives them an organised and world-class curriculum, and empowers them with the right tools and techniques to make their teaching effective.
In a report, UNESCO says, "Many online platforms have integrated learning management systems to monitor students' engagement and progress over time. Teachers need the skills to master such functionalities as well as the ability to design platform-independent strategies and assess the effectiveness of the learning activities."
It's time that teachers are provided with the right tools and technology to conduct classes in today's uncertain time.
How is LEAD helping teachers combat the problem of teacher training in schools?
For many years teachers have not been supported and trained the way they should, resulting in children's poor performance. However, triggered by the pandemic, the need for well-trained teachers has surfaced and now can't be ignored, failing which the sector may have to bear severe consequences.

LEAD Academy has been specially designed to encompass the entire training and development module for teachers and school leaders to ensure excellent student learning. It is broadly comprised of:
Teachers can easily access the LMS directly from their Teacher Mobile App using a single sign-on. Training sessions, workshops and certification programs will all be available at their fingertips. The LMS will contain modules of training courses with multiple videos and constantly updated learning material. Based on the module that is completed, teachers will be provided with certificates to recognise their efforts.
In a LEAD system, every teacher has a fully-loaded tab synced with the smart TV. The tab consists of well-researched lesson plans, audio-visual content and a host of exercises to help students grasp every taught topic. Via these videos, teachers can also help children understand the practical application of each topic. As teachers play an important role in improving children's education, LEAD has taken some crucial steps to help them do their job better. It is impossible to ignore the role teachers play in children's lives, the way they anchor their education and forge generations that determine the country's future. Unfortunately, there is very little rigour on display when it comes to providing them new-age resources or training them periodically, which has harmed our education system significantly.
From traditional to online schooling, the Indian education system has come very far. It is imperative to change with time and equip every stakeholder involved with the requisite tools to excel in what they do—anything less than this will not fly.
LEAD is transforming schools by making children future-ready. To make yours a LEAD Powered School: Partner with us today