How to offer support to children while teaching online classes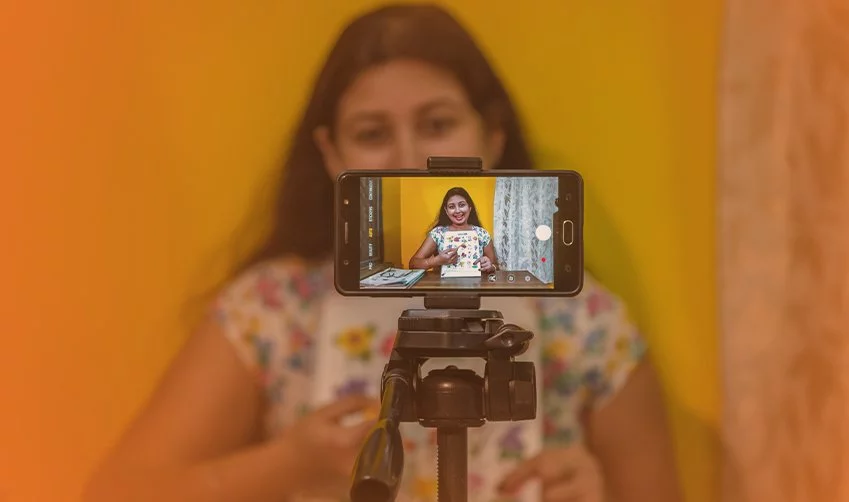 Subscribe to our newsletter
The pandemic has brought the classrooms into our homes. With the COVID-19 situation not halting anytime soon, schools shifted to online mediums to avoid disrupting academic sessions. This changed the conventional role of teachers who are used to the traditional chalkboard teaching method—they now have to juggle with laptops and smartphones.  Although teaching online classes has created a safer environment for children to learn, it has created irrevocable learning gaps in children's learning curves. Unfortunately, teachers were unprepared for this unexpected jolt, leaving them clueless, impacting school performance.
A trained teacher is a better teacher
A teacher needs to be trained first to help students reap the benefits of online learning. An untrained teacher will not navigate the various responsibilities that online learning brings, creating chaos and unnecessary time waste. Teaching online classes is challenging, but schools can achieve better results if the groundwork is set right.
A teacher can help students in multiple ways to make online learning effective:
Help students maintain a schedule: The first thing that goes out of habit for kids once they are not at school is not following a routine. Therefore, teachers must encourage students to follow a routine and help them become more disciplined and confident.
Keep their social and emotional quotient in check: Online learning has been taxing on students. However, a teacher can keep students' emotions in check by conducting various workshops and educating them about the importance of mental well-being.
Arrange extracurricular activities: In the absence of a school camaraderie, students must indulge in activities beyond their curriculum. Teachers can help students give them projects that necessarily don't revolve around textbooks and give them a break from monotony. For example, conducting competitions, etc.
Regular contact with parents: A good teacher always keeps parents in the loop and updates them about their child's performance so that if there are any learning gaps, they can be fixed on time.
A trained teacher will be able to conduct all these functions seamlessly and fetch great results for students. Admittedly, online teaching for students has not been an easy journey. However, teachers can help every student to stand victorious in these ongoing testing times.
How does LEAD train teachers to provide exceptional support to children?
LEAD believes a degree and a few years of experience was more than enough a few years ago to become a proficient teacher, but not anymore. In LEAD classrooms, teachers facilitate an environment that enables a discussion rather than a one-way lecture, and LEAD is constantly looking for ways to empower such educators by providing them new-age tools, resources and training.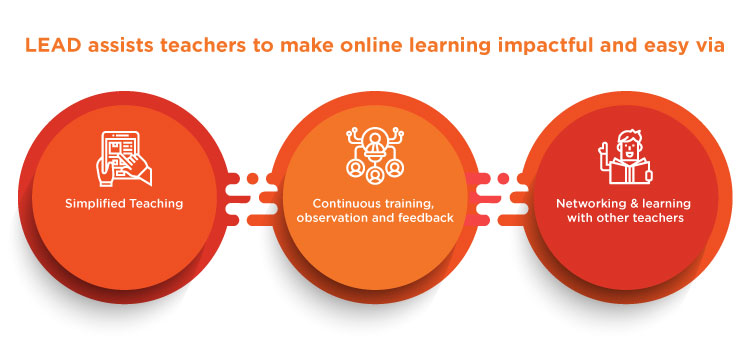 LEAD helps its teachers to become a "Super Teacher"  via various means:
Teaching tools and helpful resources to make teaching simpler and effective
     

Becoming an excellent teacher
Continuous training, observation, feedback, tips, and tools to help improve teaching
     

Networking & learning with other teachers
 The largest network of 20,000+ teachers and expert faculty brought together by LEAD to connect, learn & share best practices
The curriculum team at LEAD provides a fully-loaded tab to every teacher that contains lesson plans for each topic, audio-visual support material, worksheets, syllabus plans and tips to make delivery more effective. Continuous support, feedback and training are also provided via webinars, workshops and school visits. LEAD also organises a Social and Emotional Learning session (SEL) once every week to help students navigate their emotions better and promotes learning through championships, national competitions, quizzes, coding, etc., helping them learn interpersonal skills.
At LEAD, we empower teachers with the requisite training to help students come out of the challenges of online learning victoriously. As a result, online teaching for students has taken a meaningful turn with LEAD.