Here's why your child should learn Python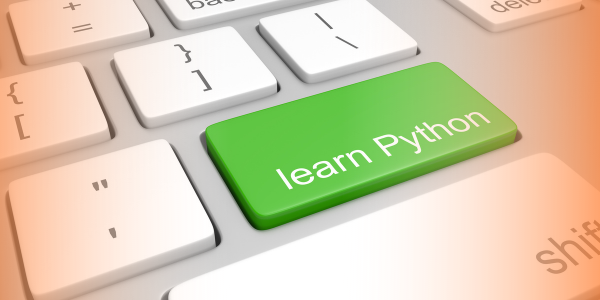 In the modern world, coding has emerged as an essential life skill for everyone, especially for young learners. Long gone are the days when learning coding was a luxury. Nowadays, almost everyone who works in modern industries needs to use coding in their day-to-day life. It can be as simple as operating software running on codes or actually making that software.
There are many languages to learn to code, but the most straightforward and the most relevant one is Python. One of the primary advantages of learning coding through Python is that new learners can immediately turn their ideas into a fully functioning application.
Apart from these, there are multiple reasons why you should be considering Python as the first programming language for your child. In this blog, we enumerate the top reasons to do so:
1. Python is simple
The structure of statements in a computer language is called its syntax. One of the most significant advantages of Python is that its syntax is straightforward. This is why Python is regarded as the language most suitable for beginners. In addition, Python offers support for beginners in the form of vast built-in libraries. This makes developing applications very easy for beginners.
2. Python is free, open-source, and easy to install
One of the significant benefits of Python is that it is open source and hence free to use. Therefore, you don't have to shell out huge cash bags to buy this software. In addition, Python is very user-friendly in terms of installation. Python can be very easily installed on all your devices, be it your home computer/laptop or tablet. Many user-friendly demonstration videos outlining the installation steps are available on YouTube that can ensure that almost anybody can easily install Python. In fact, since Python is so popular, you won't even need to enroll your child in any paid programming class. Simply searching for free tutorials for learning Python will show you multiple sources that you can use.
3. Python has one of the best community support
Python also has a robust support community that is engaged in continuous development and provides support for novice users. In addition, there are multiple communities on the internet that teach how to solve Python coding problems. Most of these communities are very interactive and are comprehensive in the information they provide. In addition to providing solutions to coding problems, they also offer help in providing common problems that a new user may face. Such resources are a boon to enable your child to learn Python.
While recognizing that young children should not be pushed towards any field that may become a burden for them, we should realize that preparing children for the future is equally important. Coding is one of the skills which will emerge as a qualifying skill in the future. Hence, it makes sense to say that children exposed to coding languages like Python at a young age will be better equipped to face future challenges.
Not only in the future, but in today's day and age also, Python skills have become an essential requirement for lucrative jobs like
Most scientific disciplines, more so in the role of a data scientist
Programmers
Game and app developers
and many more
We hope that this article helped broaden your understanding of the need to expose your child to some kind of coding language as early as possible. We at LEAD have recognized this, and we are playing our part by incorporating coding as a subject in the form of Coding & Computational Skills (CCS) program in our partner schools. We aim to teach children popular coding languages from an early age through this offering. This program teaches various computer languages along with helping students build websites, games, apps, and much more. Since the programming classes are integrated into the regular school curriculum, your child won't need to attend any external classes to learn coding.
Watch the adjacent video to learn more about our exclusive CCS program.
You may also download our CCS guide here.
Want to know how LEAD can transform learning and growing experience for your child? Know More