How can LEAD-powered schools access the Student Information system that analyses student data with efficiency and privacy?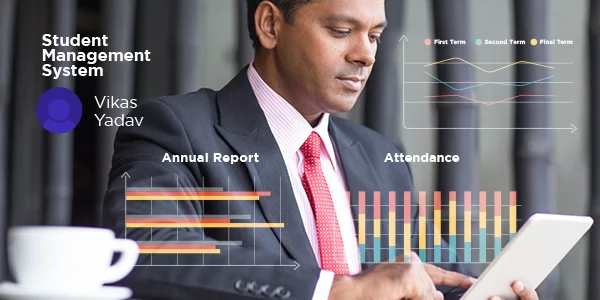 Subscribe to our newsletter
Gone are the days when schools cached students' information physically. Today, we live in a digitally advanced age wherein the espousal of ed-tech platforms has become a crucial part of the "new normal". This has become more prominent after the COVID-19 disruption that gave us vivid access to web-based learning. Moreover, keeping track of students' history, health, admission, demographic and birth details was anyway a strenuous and time-consuming task.
Schools across the country have taken note of this change and incorporated virtual platforms – student information system – to manage students' databases mindfully.
The student information system is an advanced database system that helps schools store operational data, communication records, and important documents like grades, attendance, awards, etc. For example, LEAD, one of the largest ed-tech school companies in India, offers a technology-driven school transformation system that enables innovative student information system.
Let us dwell deeper to understand the various aspects of the student information system at LEAD.
Manage admissions data: The student information system lets teachers smoothly maintain all students' admission documents – birth certificates, report cards, transfer certificates, entrance test scores, course enrolment details, students' parents/guardians' details, residential-related documents, etc. Keeping track of all these documents manually can be a daunting task. The student information system automatically reduces the burden of handling documents physically. This will also help keep the records safe.
Reduces paper usage: With the advent of the student information system, paper usage has decreased steadily. This is a good environment-friendly choice to reduce carbon footprint and promote virtual maintenance of records. Also, it is an eco-friendly alternative to protect and preserve trees from being chopped indiscriminately for producing paper.
Keeps data safe: LEAD's student information system is a highly-secured software based on a cloud platform that offers utmost privacy and keeps data safe, along with maintaining a backup. The system also uses Artificial Intelligence (AI) technology to analyse data. There is no chance of data breach or violation.
Attendance Management: Another brilliant feature of LEAD's student information system is its attendance management system which enables teachers to keep a track of students' daily attendance. This software ensures attendance is much quicker and more precise than manual roll-calling, saving teachers time. In addition, teachers can also access this quickly just by doing a few clicks. Also, this gives students and teachers more time in the classroom to interact and share knowledge and ideas.
Keeps track of students' performance: There was a time when teachers used to jot down the tasks assigned to students and their performance physically. However, with the student information system, teachers can manage and examine the students' performance using this software's highly-advanced technical tools. The same virtual performance card can also be shared with parents to know how much the student is growing and whether they need improvement.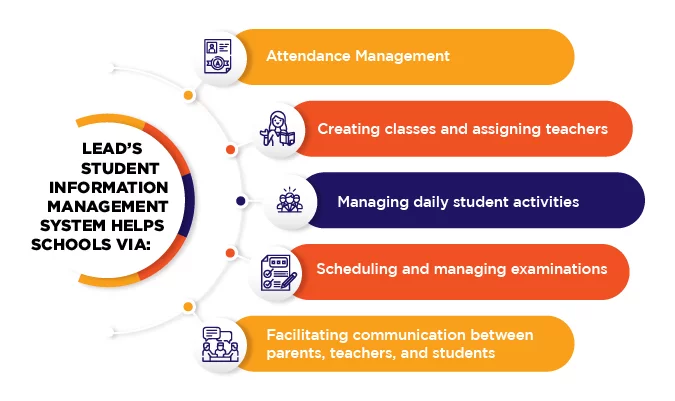 LEAD's student information system software examines students' data with sheer privacy. Here's how.
Decodes the admission process for school administration and staff
Protects students' data using a cloud platform
Maintains students' performance data properly
Reduces paperwork to protect the environment
Allows automated activities to save time and resources
Keeps confidential information of the school and students safe
LEAD is playing a significant role in changing how the education sector works
Digitization of education should be considered the top-most priority, especially in India, where only a few schools are well-structured with such software and do not have access to technical elements to conduct smart classes. Today, smart education is the need of the hour. Our students do deserve the best of the technologically-driven world. The student information system used by LEAD is one of the most effective advanced tools for 21st-century schools. It boosts student-teacher relationships and effectively maintains students' data, allowing schools to focus more on education. It is also a great tool to keep a check on the environmental concerns. Going virtual will take Indian schools to the next level. All of this just by using a simple software – student information system. And LEAD is committed to bringing more crucial changes to the Indian education system.
To know more about LEAD, please click here