How can you prepare your students to become lifelong learners?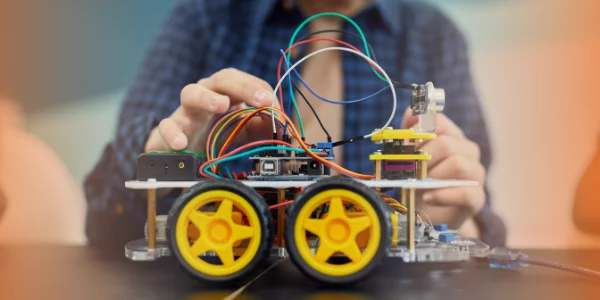 Subscribe to our newsletter
Lifelong learning is the practice of continuing to learn throughout one's entire life, especially outside of or after the completion of formal schooling. All teachers want their students to be efficient learners. In fact, the long-term goal of all educationists is to make students lifelong learners. This is extremely crucial in today's rapidly changing world, which keeps on throwing new requirements for careers. Though a lot of online teaching apps for teachers help them become more knowledgeable they rarely focus on aspects such as holistic education.
Let us see how you as a teacher can prepare your students to become lifelong learners:
1. Encourage students to question rather than give rote answers
Nurturing students' ability to question is fundamental in making them lifelong learners. The classroom is "the cradle of democracy", and the teacher nurtures the democratic process. To what extent does your classroom encourage questioning and reasoning? Are they restricted to the academic questions present in the various online class apps for students? Do you expect students to give an expected answer, or do you try to ignite their curiosity to ask you questions? Changing the way you ask questions in the classroom will transform your classroom into a hub of discussions and debates. All of this will lead to making them want to explore things for themselves rather than being handed down readymade answers. This attitude itself is the backbone of being a lifelong learner.
2. Create opportunities for peer learning
Today's digital age is all about networks and connections. Knowledge, too, improves through connections. For students to join today's interconnected global village, we need to promote collaborative learning through the use of the right online class apps for students. Most of these apps have innovative features that enable group collaboration activities, peer learning, game-based learning and others. This will ensure students don't learn in an isolated environment.
3. Encourage them to solve authentic problems
Inquiry learning, design-based learning, and project-based learning are pedagogies that emphasize solving authentic and real-world challenges. Students engaging in real-world problem-solving not only learn the content but also learn the application of the learned content. Such student-centered pedagogies make our students better prepared to become problem solvers in any career. Nowadays a lot of online teaching apps for teachers focus on creating teacher preparation materials that can help teachers use such pedagogical tools.
While it is impossible to predict the future, we can surely get a sense of the way the world is moving. And it is our responsibility as teachers to enable students to easily navigate the rapidly changing world that they will face. Our teaching methodologies have to change in anticipation of such a future. We hope that this blog gives you an insight into the transformation that we need to usher in our classrooms so that our students turn out to be lifelong learners who can face the rapidly changing new world successfully.
So how does the LEAD learning management system help teachers in attaining these objectives?
We provide a detailed analysis of student results in LEAD's online teaching app for teachers. This helps teachers in identifying the concepts that their students are weak in and teachers can accordingly plan the remedial sessions.
Through the LEAD Student App, students are exposed to multimodal content allowing them to develop a perspective about everything they study. Right from lessons to quizzes to assigned videos and listening assignments give a holistic picture of any topic they encounter.
LEAD conducts Student Led Conferences (SLCs) in all its partner schools across India. These programs see students become teachers for a day to explain concepts in front of parents. Whilst giving them confidence, SLCs also improve every child's speaking skills. This allows them to deal with real-life complex problems and showcase a reasonably accurate solution to the same. Take a look at this video, where our LEAD Super Champ, Varsha, explains the concept of a Jal Tarang with a simple DIY home project.
At LEAD Powered Schools, teachers get the best solutions to deliver quality education and get professional training. Find why 25,000+ teachers love LEAD Tell me more