How interactive learning surpasses traditional education?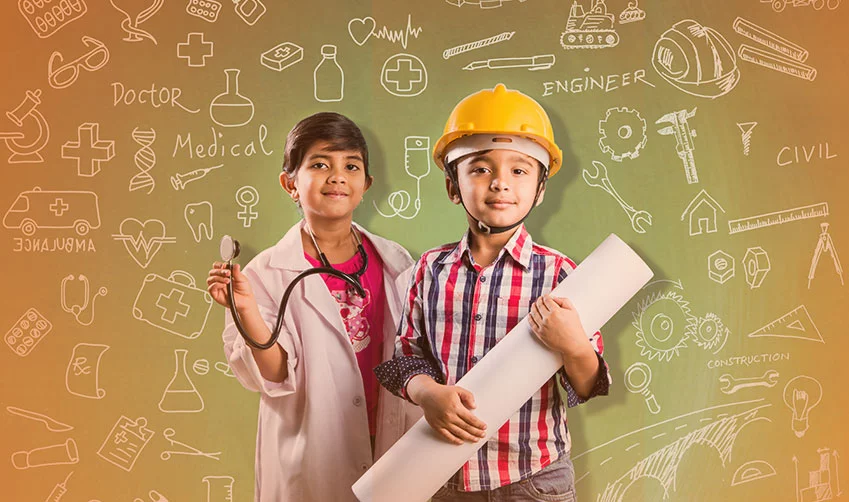 Interactive learning is steadily replacing traditional methods of education. With the rapid shift of schools toward interactive learning, it is best to learn and adapt new teaching and learning techniques focused on modern resources and technology. 
Interactive learning plays a vital role in enhancing education. Getting students to be more involved in learning widens their horizons and empowers them better for the future. Technology will undoubtedly continue to evolve, and it's essential to adjust your classroom style to align with its advancements.
The functions of schools are changing fundamentally. From traditional textbooks to smart boards, the Indian education system has come a long way.
Some key reasons to embrace interactive learning in schools:
Develops successful learning skills:
Interactive learning tools and technology allow students to develop successful learning skills that are self-directed. They will recognise what they need to understand, explore, and use online tools accordingly.
This boosts their efficiency and performance. Digital learning tools and technology sharpen critical thinking skills, which are the foundation for logical reasoning growth. In comparison to just temporarily memorising the textbook, kids who explore problems with creativity and reasoning learn how to make decisions.
Gives children confidence:
Interactive learning gives children the confidence they need to learn new things. With a world-class education, students will be better equipped to do better in the later stage of their lives.
Helps students to interact more:
Interactive learning is much more engaging than voluminous textbooks or one-sided lectures. It offers a better context, a greater sense of perspective, and more engaging experiences than traditional education methods.
Parents are involved better:
Parents may use interactive activities to stimulate their child's interest in learning because interaction makes the experience even more fun and interesting. Smart classes that facilitate interactive learning gives access to parents to help their wards even at home. Parents and teachers work in collaboration to achieve better results for their kids.
Collaboration becomes easier:
Interactive learning tools make it easy to build and manage groups for teachers. It allows teachers to exchange study material in real-time with other teachers. By embracing interactive learning, classrooms worldwide can coordinate with each other and share experiences and increase learning, experience, and communication skills. Schools can save money while maintaining equal access to educational materials.
Forbes India recently reported, "More than half the students in Class VIII struggle to do simple division. Education technology (Edtech), mainly information and communication technology, can address these problems by delivering better lessons, training teachers and motivating students."
Quality interactive learning is now possible with LEAD
LEAD provides students with world-class teachers, a comprehensive curriculum, brilliant pedagogy, and guaranteed results.  Students will have a well-planned syllabus in each subject, and the curriculum guarantees wholesome learning. LEAD is known for its interactive digital content, wide-ranging curriculum, and individualised attention. It is India's only system delivering results through an automated and data-based system.
LEAD transforms the school's technology infrastructure, making it on par with high-end schools via 
• Lead Nucleus, The School ERP
   LEAD Nucleus is India's 1st Hybrid Mode Integrated Platform that lets a school run seamlessly
• Redefining Classroom Experience
   Multimodal classroom experience with Smart TV enabled class and over 125k hours of lesson plans on Teacher Tablet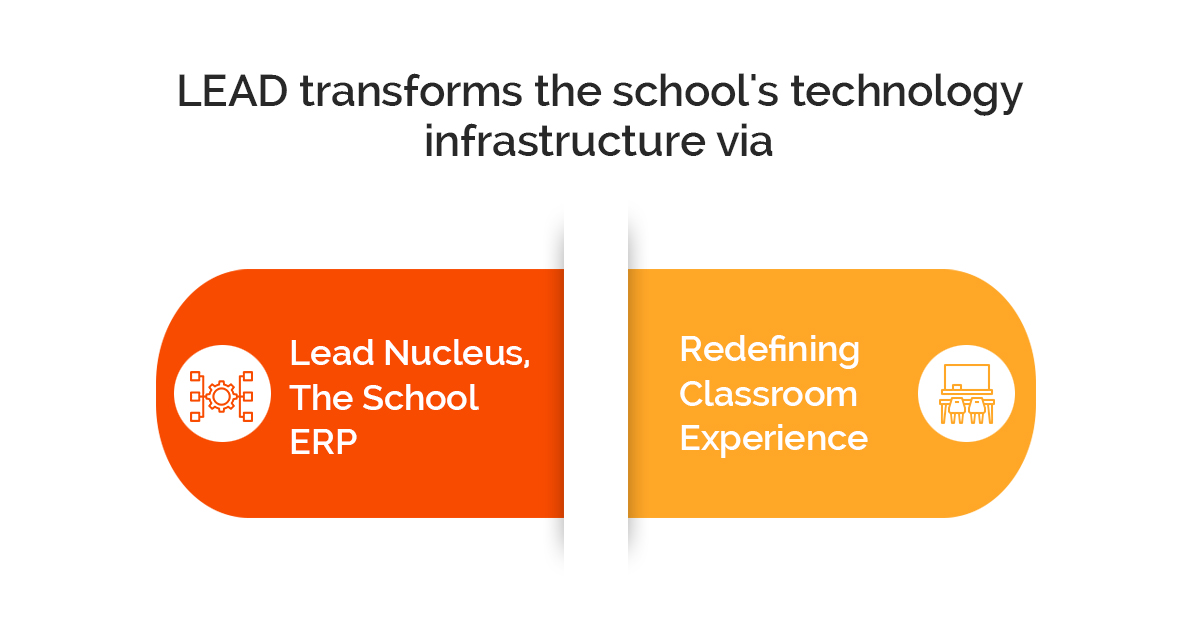 With LEAD, students learn by working on a project where every year they create 5-6 projects such as building a website that allows e-book, note sharing among classmates, building a tic-tac-toe game/ snake and ladder game, etc. Projects in the Computational and Coding Skills (CCS)  class integrate computers with real-life concepts and other subjects. For example, a Grade 6 student builds a visualisation that proves the Pythagoras theorem, etc.
Smart learning propels interactive learning that goes a long way in a child's success.
A teacher uses a tablet powered by a LEAD school content to teach. Teachers explain the concepts to students through activity or a video, followed by group practice in small groups to practice the concept. After this, through individual practice, students answer questions on the concept on their own. This concentric circle design helps students to understand the concept better. 
Such out-of-the-box ideas in teaching elevate the quality of learning across schools. Students learn better and outdo.
LEAD is transforming education in India by helping children become ready for the exam of life. To enrol your child in a LEAD powered school: Fill the admission form now