Best Ways to Help Teenagers Cope with Stress and Anxiety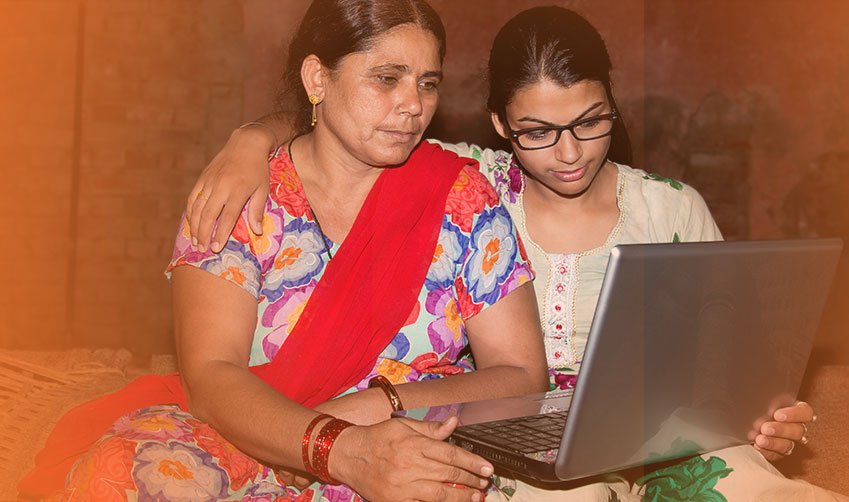 "Raising a teenager is hard… But, being a teenager is hard, too, which is why our kids need someone they trust to lean on, to come to for advice, and to share their lives – the good, the bad and the ugly. Having a front-row seat in our kids' lives is a far better place to be than sitting on the highest bleacher."
Being a teenager is tough. This is a time when they want the utmost support from their parents and teachers alike. They are not always vocal about how they feel and keep things to themselves, which affects their learning curve. Parents and teachers must help them navigate through these challenging times.
Early intervention is the key, so whether your child is expressing or not, he/she must be looked after at all times. Early intervention from you will help them overcome their hardships and help them escape the psychological issues that occur when children struggle in school.
Let us look at the practices to decipher a teenager's mind and help them cope with the challenges.
Prepare yourself well before helping them:
If your child is facing trouble academically, become a student again to help them. Commit to learning through reliable and trusted resources. Take part in in-person or online training with specialists in the subject matter and read texts from various credible perspectives.
Teaching difficult subjects without the necessary resources and instruction can be damaging to your kids' understanding. Teachers can overcome this with equal emotional and academic training. Parents and teachers must know how to answer students' inevitable questions.
Create a supportive culture:
Invest time in creating a culture of openness and support where children can express their concerns freely. Also, help them to develop and explore connections between learning and life elements. While every event is unique, the feelings and emotions we share as humans can help us connect with others' experiences on meaningful levels, regardless of time, geography, or culture.
Listen and understand their concerns:
You should learn to empathise with your kids. Instead of fretting about their shortcomings or mistakes, you should become their helping hand. Teach them that no one is perfect, and instead of seeking perfection, they should strive to become a better person each day.
Highlight real-life experiences:
Teachers and parents should use real-life examples to motivate students. Highlight the experiences of those whose efforts are worth sharing to boost their performance. When students have a figure to look up to, they put more hard work.
Coping with teenagers is not as hard as it seems to be. If a child is managed well and dealt with patience, great results can be achieved.
How can LEAD help students cope with the stress?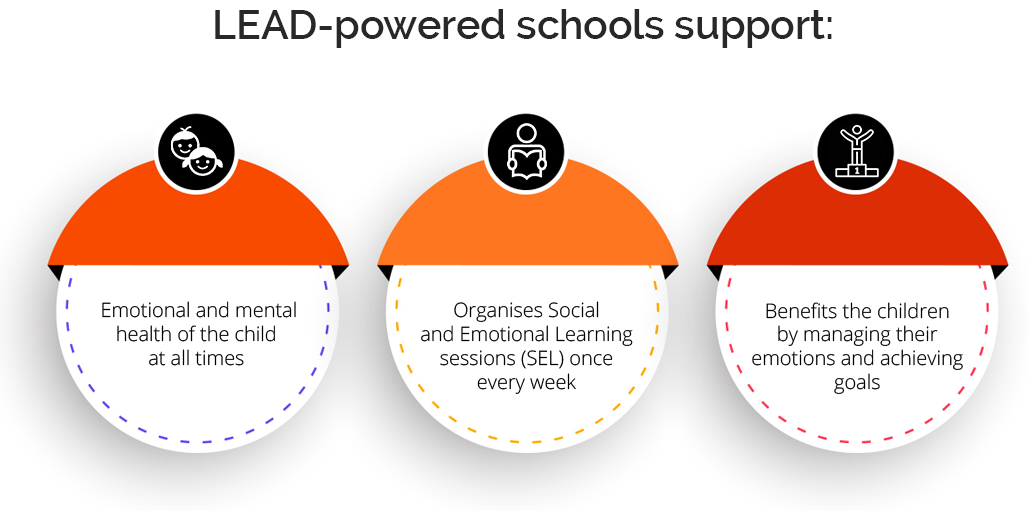 LEAD has made it possible for stakeholders to get in touch with students even more often than before. LEAD-powered schools support the emotional and mental health of the child at all times. LEAD organises Social and Emotional Learning sessions (SEL) once every week that benefits the children by managing their emotions and setting and achieving goals. These objectives, coupled with cultivating positive relationships, promote the all-round development of a young mind.

Hybrid and blended learning have encouraged students who are not comfortable asking questions in a class to participate. To understand the subjects fully, students could easily replay video lectures as and when required. LEAD also ensures sync between teachers, parents, and the school for the unified goal of your child's academic excellence.
The involvement of parents in their child's academic life remains crucial. LEAD's offering such as performance reports, videos for further and at-home learning, unit progress, pictures from classwork, etc., keep parents involved resulting in the accelerated growth of your child. Coping with teenagers just got easy with LEAD.
Want to give your child excellent education and make them ready for the future? Enrol your child in a LEAD powered school: Fill the admission form now