Smart classes simplify homeschooling during COVID-19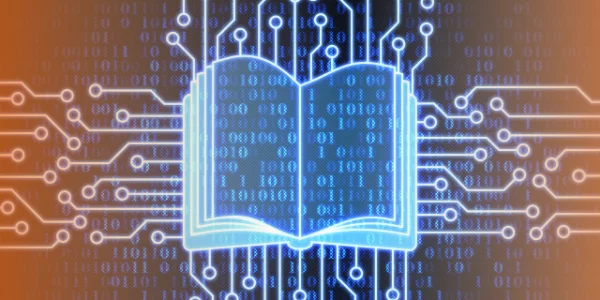 Subscribe to our newsletter
LEAD School is currently offering LEAD School@Home for all its partner schools parents. Children can now attend live classes daily, attempt quizzes, ask doubts, without any hassle.
To mitigate the spread of the ongoing COVID-19 virus, a global lockdown was announced earlier this year. The initial phase of school closures was undertaken as an understandable caution but as things started getting worse, schools declared an indefinite shutdown.
However, as weeks turned into months and the healthcare system teetered, schools globally shifted online to manage the disruption and to stymy the spread of the virus. This transition of classroom learning to online learning has been challenging for schools as well as students. Further, a lot of questions about what can be done to continue and improve teaching experience for the students are also being raised.
While the authorities were well-versed with the long-term harms of school closure, a way had to be devised to alleviate the risk. The prominence of early childhood education has been well documented. A large body of research has demonstrated that the lack of access to early education can lead to long-term impacts.
The industry experts argue that the transition to online teaching is not going to be an easy task but they also agree that there are effective ways to overcome the challenges and enhance the quality of education.
LEAD is transforming schools by making children future-ready. To make yours a LEAD Powered School: Partner with us today

Welcome to the new normal, smart classes!
As schools shift online, students, teachers, and parents witness problems related to overtaxed technological infrastructure. But being open to the current crisis-driven educational opportunity is the only way out. Switching from traditional schools to online schooling can be highly strenuous for students and teachers alike.
Ever since the lockdown began and classes shifted online, the education sector has seen a noticeable increase in educational standards and advancement. This is because, some schools have not just shifted to the eLearning module but have adopted smart classes, meaning they have included an online integrated academic platform that ensures continuity in education and enhances the quality of curriculum and teachers at the same time.
Smart schools are a way to impart modern teaching methods through interactive intelligent boards, user-friendly interfaces, etc. where these attributes have made the education system more interactive and easier. The smart classes are also assisting teachers to turn boring lectures into engaging sessions.
Let's look at some ways where smart classes are making homeschooling less harrowing for students.
With a promise of an enhanced learning experience

, a smart class with its interactive interface and crisp curriculum is making learning attractive. With the help of visuals, photos, graphs, videos, students tend to retain the information better than the traditional classrooms. Staring into a blackboard rarely makes any difference to a child's life. These tested and efficient smart platforms are helping students grab quickly and for a longer duration.
After introducing smart technology in schools, students' engagement rate has seen to be skyrocketing. Teachers have access to a large resource pool via these smart classes which makes it easier for them to impart lectures and make classes interesting for students. Every subject and chapter can be explained with the help of effects and presentations making the learning environment better and interactive for students.
Since everything is available with just a click for students, they have an access to asynchronised learning too where they can learn in the absence of teachers as well. Whether it's about accessing the timetable, or the lessons from the previous class or taking care of administrative tasks like paying the fee, everything is just a click away.
Though the actual school playgrounds will take some time to make a comeback, smart classes meanwhile guarantee extracurricular activities to students. They realise 'all work and no play makes Jack a dull boy' and hence make various activities a part of their curriculum. Practical know-how of the subject is also an important aspect of learning via smart classes.
Smart classroom technology is not only boosting students' confidence but making them more engaged than ever.
How LEAD School is making homeschooling easier for students
LEAD School is an integrated system that transforms the learning experience to make it more interactive and fun. With our affordable innovation, LEAD School is the only platform in India that delivers measurable results in English, Maths and Science through an integrated, data-based system.
LEAD School is currently offering LEAD School@Home for all its partner schools parents. Children can now attend live classes daily, attempt quizzes, ask doubts, without any hassle.
Parents looking for a guaranteed result with English as a mandate skill, a comprehensive curriculum; Integrated System Based Teaching for a seamless experience, and In-Time Performance Monitoring to keep a track of their child's performance, can choose LEAD School.
Further, online classes have been made easy with various attributes of the LEAD School such as:
Lessons are imparted through world-class teachers and the app which has detailed lesson plans and audio-visual resources.
Every child becomes proficient in the English language using a world-renowned, level-based English curriculum.
Conceptual clarity in Math and Science with the Concrete-Pictorial-Abstract approach to Math, and 'Learning by Doing' approach to Science is built.
Caters to every child uniquely with customised remedial classes based on assessment.
Ensures sync between teachers, parents, and the school for the unified goal of your child's academic excellence.
With experiential learning in EVS, students develop a strong foundation and an in-depth understanding of scientific concepts. They are encouraged to apply their knowledge outside classrooms too.
Besides this, Digital Learning Content, Physical Reader & Workbooks, Learning activities, E-books, Regular assessments & Practices quizzes, Personalised revisions, Home practice, live classes from a LEAD School expert teacher, Doubt clarification, and National competitions are some unique features of the LEAD powered School.
LEAD is transforming schools by making children future-ready. To make yours a LEAD Powered School: Partner with us today