Teacher Certification to conduct classes in the post-pandemic era is a must. How do teachers in LEAD-powered schools get trained for the modern world?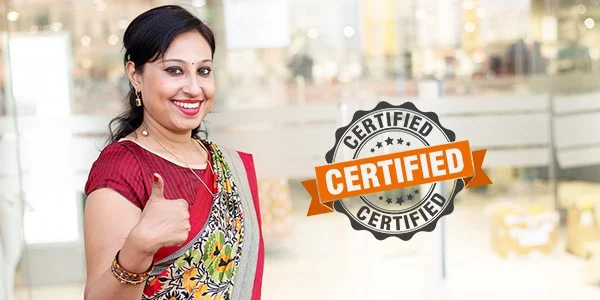 Subscribe to our newsletter
Several studies have demonstrated that if teachers are not given periodic teacher training, they start to stagnate, and their pedagogical skills start to deteriorate.
Teachers are the first group to be positively affected in this era of transforming education, where they are given a chance to upskill themselves to stay relevant in the competitive job market. This entails getting teacher certifications and exposure to new academic and teaching concepts.
How LEAD trains its teachers to be more efficient and conduct effective classes –
Decreasing unnecessary workload –
LEAD is making a significant contribution to the field of education by providing teacher certifications to teachers for upskilling and improving their skills. The first step in this process is removing many teachers' manual and often redundant workload. For example, a teacher has to prepare lesson plans, tests, and exam evaluations, conduct assemblies, and help students with co-curricular activities. They also have to perform a variety of administrative tasks.
This leaves little time for their core function— teaching and educating students about new academic concepts. LEAD-powered schools attempt to reduce this excess workload using technology so that teachers are left with more free time to focus on their primary job.
Appreciating teachers for their improvements –
Teachers are given ample motivation in the form of appreciation and encouragement for their efforts at improvement. LEAD recognizes that teachers are also human beings and need emotional support and bolstering to feel galvanized to improve themselves.
After so many years of teaching the same things the same way, teachers can become complacent about their teaching methods and quality. To shake them out of their stagnancy, they require some inspiration and need, appreciation, and rewards for their efforts at improvement. LEAD does this through academic excellence managers who observe their teaching methods and give feedback and appreciation on their positive qualities. LEAD Academy also provides certificates of merit to teachers when they complete a training course.
Easy performance monitoring of students –
LEAD allows teachers to monitor their students' performance with ease and without hassles through its Student Information System. With its SIS, teachers can see students' past academic performance through visual presentations such as charts, graphs, and images and can quickly get a good idea about where a particular student is thriving or struggling. This helps them pay attention to the students who need it the most. They are also able to test whether their new teaching methods are having a positive impact or not by evaluating results at the classroom level.
Using technology to take care of administrative tasks –
Many administrative tasks do not require to be completed manually by teachers anymore and can be completed online through LEAD's Student Information System. Tasks such as attendance management, timetable management, curriculum management, and grade book management do not require to be completed by hand and can be taken care of swiftly through technological tools.
Learning resources that reinforce concepts –
LEAD's evaluation of teachers' behaviour has shown that teachers tend to forget new concepts taught to them because after reaching a certain age, learning becomes difficult for human beings. So even though the Teacher Development Workshops that LEAD-powered schools are hosted twice a year are helpful, they are not sufficient to instill new academic concepts or knowledge about new topics in the teacher's minds.
For this purpose, LEAD provides the Teacher mobile app to teachers on which it has uploaded many short educational videos. These educational videos are 10 to 20-minute bite-sized chunks that teach one new concept at a time. Teachers can use this comprehensive resource to upskill themselves and watch the videos repeatedly until they grasp the concept thoroughly.
Teachers can learn on the go and pace themselves –
The Teacher mobile app contains many short videos accessible to the teachers at any time and anywhere. Thus teacher mobile app plays a huge role in transforming education and helping teachers complete teacher certifications. Teachers can pick up new information on the go and are not limited by any particular time or location. They can also pace themselves and watch the videos at their discretion, skipping them to relevant sections or replaying them as many times as they need to understand a new concept properly.
They can also watch the videos in any order according to their interest instead of being bound by a fixed progression in a standard academic course.
Recertification depends on the student impact demonstrated –
LEAD provides teacher training certifications to teachers as a part of its initiative to transform education. These TDW certifications are awarded to teachers when they attend the TDWs (Teacher Development Workshops) and demonstrate their learning by taking assessments and exams and scoring more than 70% in them, thereby gaining a certificate of merit. They can also enroll in LEAD Academy's 3-year certification program for teachers and leaders in which they are taken from the basics to the advanced teaching techniques in 3 years.
Teachers must prove that their learning has helped the students in their class to improve their academic performance significantly. Upon doing so, they get recertification from LEAD Academy.
Conclusion –
LEAD has a big hand in pushing the envelope for teacher training and making teacher certifications available in India. Teachers benefit immensely by being a part of LEAD-powered schools, enrolling themselves in the LEAD Academy, and finding new hope to come out of the stagnation they have been trapped in because of a lack of innovation in the teaching field. They are being pulled out of the downward spiral of teaching the same concepts in the same ways year upon year. LEAD is opening new frontiers for them and taking them to new heights. Be a part of this revolution by enrolling in LEAD Academy right now. Contact LEAD at +91 86828 33333 or [email protected].