Training for teachers is of utmost importance in the post-pandemic world. How can your school stay relevant and on par with global standards?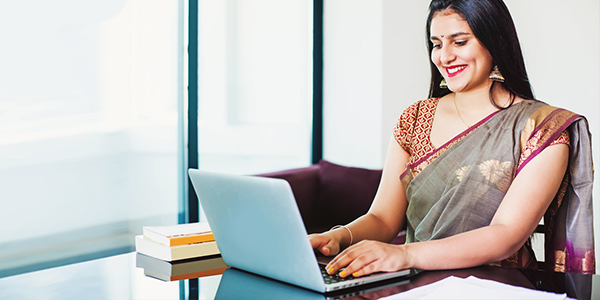 Subscribe to our newsletter
The pandemic has shown the world that the education sector needs to be revamped significantly to prepare for such an eventuality should it arise again. The traditional models of in-person lectures are not adequate for a scenario where students have to be taught remotely. New forms of training for teachers are required to equip teachers to adapt to a remote learning environment. Education reforms quickly started trickling in since the pandemic began, and India has also started to follow suit and is trying to come to par with global standards.
How LEAD is upgrading teacher's teaching skills –
Continuous professional development –
LEAD places a strong emphasis on continuous professional development. LEAD-powered schools always encourage their teachers to keep upgrading their teaching skills through learning resources that LEAD makes available to them.
Teachers are given ample motivation to pick up new teaching methodologies through training for teachers, align themselves with the modern trends instead of being stuck with the past status quo that they have gotten used to, and shake themselves out of complacency and boredom.They are also encouraged to enroll in LEAD certification programs to improve their course delivery.
Supports the teachers through teacher networks –
LEAD gives all teachers in LEAD-powered schools the chance to connect with talented experts from all across the country in LEAD's exclusive network of teachers. New teachers can connect with experienced teachers and accept them as mentors to improve their pedagogical skills through guidance. They can ask them about doubts about how to handle student conflicts, peculiarities in student behaviour, and other issues that might crop up in the classrooms unexpectedly.
Since the experienced teachers are not only senior in teaching years but also subject matter experts in their domain, junior teachers will be able to ask them for help with any subject-related doubts or questions. This thriving network is one of its kind in India and is already proving to be an invaluable help for beginner teachers in ramping up their teaching skills reliably and safely.
Increase individual responsibilities towards students –
LEAD is creating a significant impact in rejuvenating teacher-student relationships. It provides training for teachers to help them connect with students more effectively and engage with them not only for routine classwork but also to help them develop and mature into more holistic and well-rounded human beings.
Teachers are taught to care for students on a personal level by getting to know more about their interests, hobbies, and dreams and understanding their motivations and learning habits at a deeper level. By doing this, the teachers can get a good idea about which kind of pedagogical method and course delivery will be most effective in the classroom. They will also feel more inspired to contribute to the students' mental, emotional, and academic development at a ground level.
Improvement through feedback –
LEAD provides teachers with academic excellence managers who pay meticulous attention to every aspect of their teaching. By attaching dedicated managers to each teacher, LEAD adds a new dimension to the training for teachers. Now teachers have a direct mentor who will be able to instruct them on how best to maximize the academic performance of their students.
The academic excellence managers are also able to oversee the teaching techniques adopted by the teachers, their course delivery, and pedagogical methods and can pinpoint any significant or minor faults which the teachers were not able to perceive because of a lack of an outsider perspective.
Increased clarity about their respective roles –
LEAD briefs the teachers about every job responsibility their position entails. They are taken through all the usual duties that a teacher has to perform and are also given a revision of the often-overlooked duties teachers must perform, which are separate from the usual ones such as assigning homework, marking tests, documenting progress, and communicating regularly with parents.
Teachers at LEAD-powered schools are not only academic guides but are also counselors, friends, ideal examples, and moral guardians for their students. They are expected to play many roles with finesse and are given several presentations and live demonstrations by LEAD trainers for this purpose. By regularly discussing and reviewing their responsibilities as a teacher, they feel an increased sense of belonging to the school and a sense of duty towards the students.
Conclusion –
LEAD is a pioneer in bringing teachers up to speed with modern teaching methodologies in a changed post-pandemic world. It has a rigorously tested and carefully planned training for teachers program in place and has already been implemented in thousands of schools to massive success. LEAD-powered schools are a match for any international school and effectively uphold global standards for excellence. So why delay upskilling your school ? Register your teachers for LEAD's training for teachers programs right now by contacting LEAD at +91 86828 33333 or [email protected].