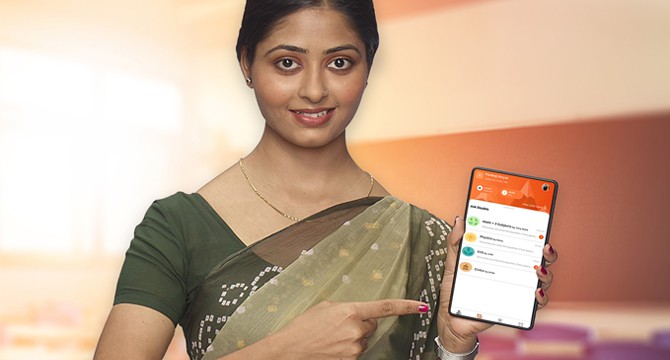 Ready-made teaching tools and resources
Our curriculum and academic excellence teams work tirelessly to provide the right resources and tools to make the teaching process an enjoyable and effective experience—for both students and teachers.
We, at LEAD, understand that teachers can do wonders with the right support, tools and techniques. And this is why we have made continuous efforts to provide teachers with all the necessary equipment. This includes providing a fully-loaded tablet to every teacher in a LEAD classroom, which contains 100% ready-made teaching materials, from worksheets and assessments to homework plans and lesson plans across all topics.
Audio-visual and interactive video content
The days of rote learning are long behind us. While learning from books might work for some children, most others are audio-visual learners and must be effectively stimulated for proper learning and enrichment. The curriculum team at LEAD has loaded the tabs provided to teachers with a host of topic-specific videos. Teachers can present these videos on the Smart TV in their classroom and engage their students more creatively.
These educational videos also include exercises and puzzles after every section for more interactive learning that is memorable, effective, and easy to recall. Using these resources, our teachers are able to comfortably teach both online and offline.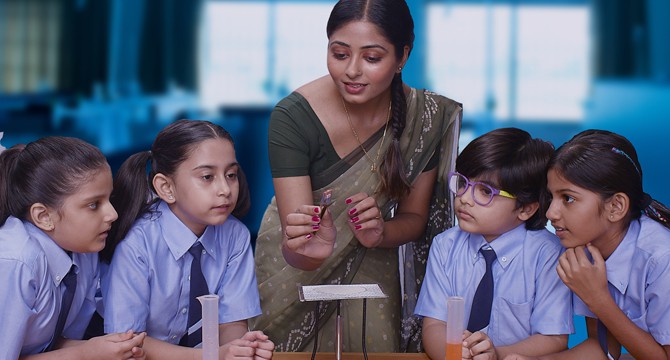 Useful resources for improving teaching delivery
One of the most difficult tasks is often collating examples on topics that teachers are planning to teach. No doubt, a lot of research and planning goes into finding appropriate, subject-specific content pieces to help students understand the topic better. Using LEAD's resources and multimodal approach, teachers can now easily and confidently deliver lessons.
Our partner school teachers never have to worry about trying to reinvent the wheel. Our academic team is continuously sharing helpful teaching strategies to help them minimise this time and focus their efforts where they are needed.
Simplify everyday tasks via a dedicated app
At LEAD, we offer a LEAD Teacher App that acts as an anchor for teachers and helps reduce their administrative burden. This app is a one-stop platform for teachers to view LEAD School@Home, i.e., prepare for online classes, and to have the necessary tools for conducting seamless online and offline classes.
The application also contains a helpful resource bank filled with the material to make every class a huge success. Teachers can access everything from training material, attendance, and progress trackers to class schedules and important notifications—all in one place. Most importantly, they can easily conduct and evaluate assessments with just a few clicks through our app.
Principal, Wilsonia Scholars Home
Children find the online classes fun too. We were initially worried but LEAD's changes have been accepted well by both students and parents. The pandemic has changed the way schooling works and it is time for us to accept these changes and give it our best. I am happy that my teachers and students get world-class resources and opportunities.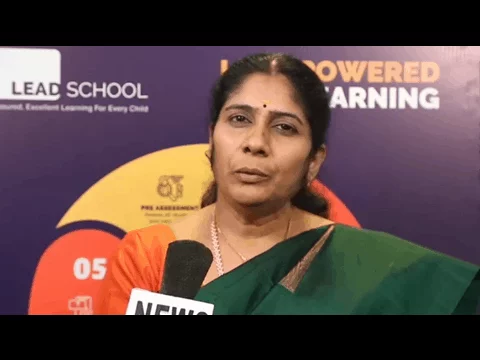 Academic Correspondent, Adarsh Vidhyalaya
We decided to choose LEAD when the lockdown was announced. It was a blessing in disguise. We were completely in the dark and could not have started online school without LEAD's help. We chose this at the right time and are happy to see the progress being made. The pandemic would have resulted in serious consequences if we had not made this decision in March 2020.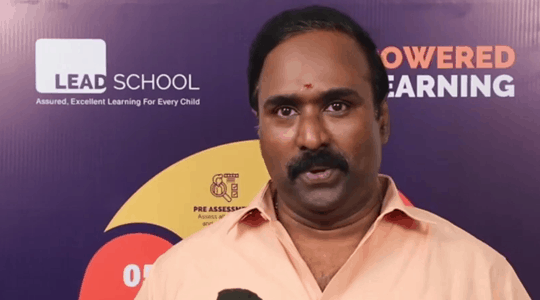 Correspondent, Jayapriya Vidyalaya
We are shocked to see the impact LEAD has had on our students and parents. Parents refuse to shift their children to another school or branch, if the school is not associated with LEAD. They are able to see a drastic change in their child's overall performance, especially English. As a correspondent, I am also able to see that students are a lot more engaged and confident, even during online classes.
What's new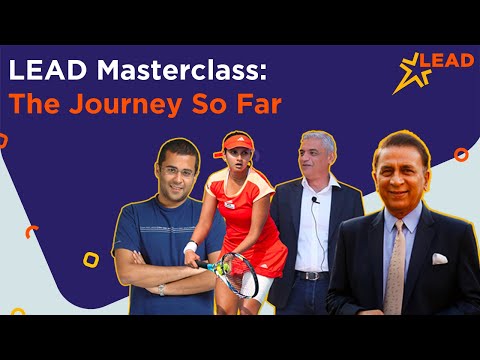 LEAD MasterClass is designed to unleash our students' inner genius. The journey so far has been terrific!
Read our blog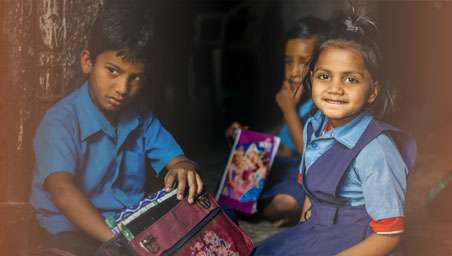 Vikas Verma

Audience : schools

Online Learning
"It has been a strange year", a sentiment that has echoed world over since the dawn of 2020.
View All
LEAD for you
Want to know more about us? Connect with our LEAD experts