Teacher training schools are changing how students get taught. How are LEAD Powered schools changing the narrative?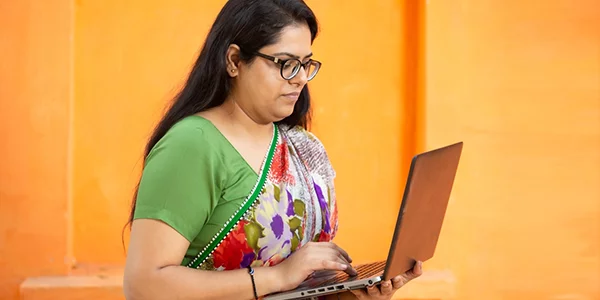 Subscribe to our newsletter
There are some big systemic problems in the teaching industry, which are showing in the students' increasing dissatisfaction with the teachers and teaching methodologies. Therefore, teacher training schools that can improve teachers' teaching skills and subject matter expertise are the need of the hour. Without them, teachers are plagued by issues resulting from a lack of real motivation to improve and challenging training courses that leave them frustrated.
How LEAD is changing the narrative in the world of teachers –
Teacher Development Workshops –
LEAD holds regular teacher development workshops in which teachers are systematically taken through the various facets of teaching, such as teaching methodologies, modes of delivery, teamwork, and collaboration with other teachers, the progressive building of new concepts on top of previous concepts, and much more.
These workshops in the teacher training schools help teachers refresh their working knowledge of modern teaching methods and the fundamentals of course delivery which they may have gotten out of touch with because of becoming set in their ways and teaching in the same fashion constantly for many years.
LEAD Excellence Managers –
LEAD assigns LEAD academic excellence managers to every school. A LEAD excellence manager is a teaching expert with several decades of experience in the field. They possess a deep knowledge of a particular subject and are familiar with many teaching techniques and classroom scenarios. They can observe the teacher assigned to them and detect any shortcomings.
They can also motivate the teacher to teach better through their example and coach them through several hypothetical classroom scenarios that may occur in school and which the teacher should know how to navigate. Finally, the academic excellence manager will personally oversee a teacher's activities in the classroom and give them feedback on how they can connect with the students better and increase their academic performance at school.
Regular Webinars –
LEAD organizes multiple webinars throughout the academic year for teachers to attend. These webinars are an essential and helpful means for teachers to brush up on the commonly overlooked minutiae of teaching methodologies that they may have become out of touch with over years of complacency.
These webinars are conducted at every LEAD-powered teacher training school and they discuss several common topics teachers should consider but often neglect. These include understanding different challenges in learning among students, dealing with student family problems and school bullying, mental health problems among students, how to discipline students humanely etc.
Teacher Mobile App –
LEAD also provides teachers with the teacher mobile app with all the features teachers need to manage a class assigned to them and engage with the students. It has been designed by LEAD from the ground up to simplify this job and to be intuitive, smooth, and easy to use for students, parents, and teachers alike.
Some of the features of the Teacher mobile app are –

Ability to teach from home
The teacher mobile app provides the teachers with all the bells and whistles they need to teach students from home. It comes with an online video conferencing tool that lets an entire class connect with the teacher simultaneously, and the teachers can share study materials with the students through the tool, which they can all see at the same time. Teachers can also create drawings, underline, highlight things within the online meeting, and share the screen with the students.
Connect with known experts –
Teachers can connect with known experts through the teacher mobile app. It displays the entire LEAD teacher network spread throughout India and shows the profiles of thousands of teachers with their subject expertise and teaching experience. The teachers of a LEAD-powered school are free to contact any of them to ask doubts and get advice on managing a classroom and delivering a course.
Learn from resources at any time –
The teacher mobile app has many learning resources available for teachers to access. They can learn about a wide range of subjects and many levels of advancement available so that the teachers can learn according to their knowledge level. The resources of every subject have been prepared by subject matter experts in that field and have been thoroughly checked for any factual or presentation errors. So all the teachers will find them to be a very reliable source of knowledge.

Teaching tablets –
LEAD also provides teaching tablets to every teacher in a LEAD-powered school. These teaching tablets come equipped with all the features one can expect a modern tablet to possess – a high-definition display screen, responsive touch, a high-definition front and back camera for video conferencing purposes, Bluetooth, internet capabilities, and high-definition audio.
Conclusion –
Teacher training schools are changing how students get taught in new and multifarious ways. Students today expect a modern and hi-tech school with snazzy facilities to ensure high-quality and streamlined education. LEAD-powered schools play a huge role in this shift towards technology and are changing the narrative in the education sector. For further details, contact LEAD at +91 86828 33333 or [email protected].