How do LEAD powered schools ensure quality Teacher Training?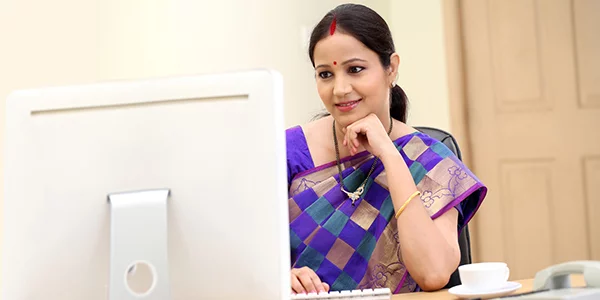 Subscribe to our newsletter
Education is one of the biggest sectors of the economy today. It plays an increasingly important role in the state and prominence of India. This will always be true because educating the young minds of our country is one of the, if not the, biggest responsibilities that lie with the country's administration.
But, unfortunately, even though the advancement in Science and Technology has brought about many benefits and revolutions, it has left our country's educators behind in its rapid pace of advancement and outdated.
Not only is the subject matter outdated, but the teaching methods are also outmoded. The COVID pandemic showed the world the need for online methods of education as the whole world closed the doors of its schools, colleges, and universities.
The flaws in traditional teacher training –
No substantial motivation –
Teachers are not offered any substantial motivation for upskilling themselves. They are left alone and have to take out spare time from their busy schedules to study something or learn something new. So there is no real incentive for them to upgrade their knowledge or upskill themselves.
Difficult courses which lead to frustration –
Another issue that plagues traditional teacher training methods is that they contain very complex and difficult courses that the teachers cannot complete smoothly. The courses are not designed keeping in mind the ease of learning , and because of this, teachers find these courses to be significant obstacles on the road to further training and learning. The difficulty of the courses leads to frustration and causes many teachers to give up all hopes of upskilling themselves.
Jack of all trades, master of none –
Traditional teacher training courses attempt to make teachers jack of all trades and master of none. That is to say; they try to give the teachers little knowledge about a wide range of subjects instead of leading them to focus on one subject and become an expert in that subject. This causes teachers to know little about many subjects and not have in-depth knowledge about any particular subject. Subject matter expertise gets lost because of this approach.
The solutions offered through LEAD Academy Teacher Training –
Teaching tablets –
LEAD Academy provides teachers with preconfigured and fully loaded tablets that bundle solutions to all teaching needs of teachers in one place. Teachers can find everything they need to teach students effectively present in the teacher tablets. There are attendance records, grades obtained by the students, records of leaves and absences, class schedules and subject course syllabus lists etc.
Ready lesson plans that save time –
LEAD Academy provides teachers with ready-made lesson plans that they can use to teach from day one without having to go through the rigmarole of creating fresh lesson plans from scratch by themselves. The lesson plans contain worksheets, assessments, and even video content which can be played on the teacher's tablets and projected on the class whiteboard. With these lesson plans prepared by LEAD's expert curriculum team , teachers can lead students through a well-designed and comprehensive course path.
LEAD's Teacher Mobile App –
Teach from home –
LEAD Academy provides a fully loaded teacher mobile app with all the features and bells and whistles needed to teach a class from home if needed. It includes video conferencing and screen sharing tools that the teachers can use to share the course materials with the students.
Upskilling with experts –
Through the Teacher mobile app, teachers can connect with known experts and learn the latest digital and teaching skills. In addition, it contains several courses that the teachers can complete to gain new skills.
24/7 available resources –
The teacher mobile app contains a pool of learning resources, and the teachers have 24/7 access to it so that they can learn at their convenience and have all the information available at their fingertips.
Earn certifications on successful course completion –
The teacher mobile app has many certification courses which the teachers can take. They will receive certificates on successful course completion and be rewarded for their efforts. It will also motivate them as they can show these certificates on their resumes and portfolios.
Learning through a large network of expert faculty –
Teachers can join India's largest network of expert teachers and connect with them across the country to learn the latest best practices in teaching. LEAD Academy also organizes live webinars headed by renowned teaching experts to disseminate the best teaching practices to the teachers on its mobile app network.
Workshops and feedback sessions –
LEAD Academy organizes engaging workshops where teachers can learn about the nitty gritties of good teaching on the field in a practical and hands-on way. We also conduct feedback sessions where teachers can get their real performance judged by LEAD's academic excellence counsellors and get helpful comments and remarks. The teachers on LEAD Academy's network enjoy 24/7 support from our Academic Excellence counsellors, who offer constructive feedback on their on-the-ground performance.
Conclusion –
LEAD powered schools ensure quality teacher training through Teacher Development Workshops and LEAD Academy's innovative learning modules. These teaching solutions can take novice teachers through all the learning and training stages in a very short amount of time and quickly transform them into super teachers. If you want to enroll your teachers in LEAD's teacher training programs, don't hesitate! Contact us now at +91 86828 33333 or [email protected].