Schools need innovative pedagogy and curriculum to keep up with transforming education. What can you do?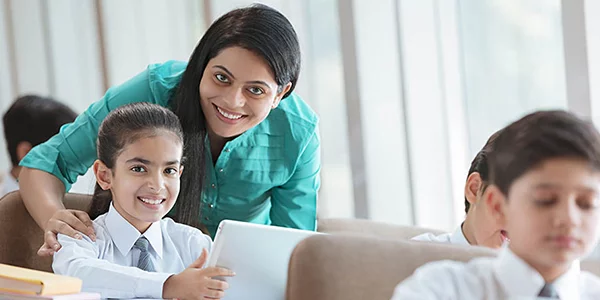 Give Your School The Lead Advantage
Exciting OFFERS ending SOON!!
The state of education in large parts of the country is very disheartening. Many areas of rural India, including villages,and small towns, do not have access to good quality education. The schools are run-down, the teachers are not qualified, and the classrooms are in disarray. Where there are good teachers, the syllabus might be outdated and poorly planned. The children are made to study a haphazardly planned syllabus in which the relevant concepts and study materials are not present, and instead, old and often poor-quality study materials are used.
As a result, students suffer, and their learning is stilted. So there is a great need for leading innovation in the pedagogy and curriculum of education in thousands of schools; otherwise, they will be left behind in this era of transforming education.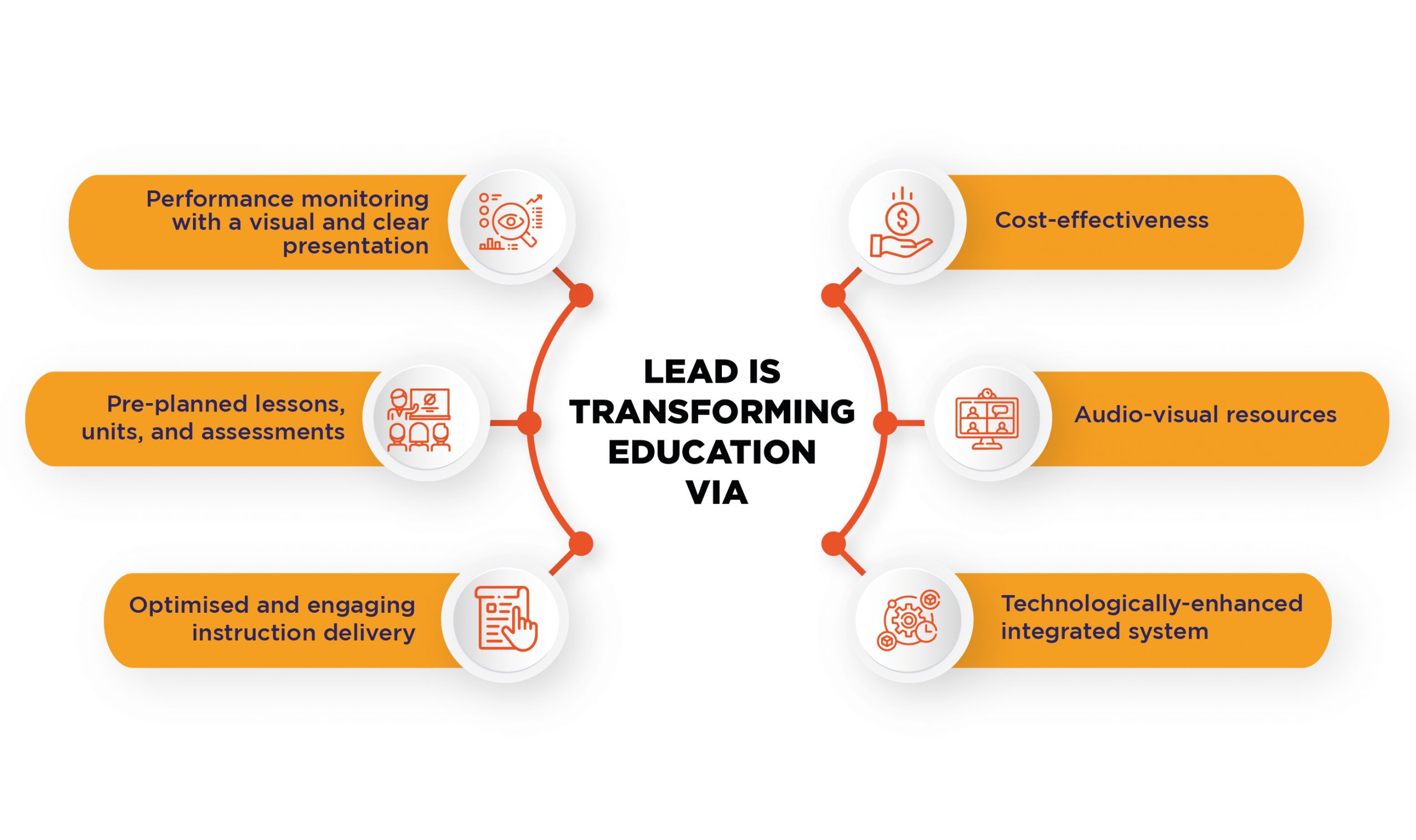 LEAD is driving much-awaited innovation in the education sector –
1. Pre-planned lessons, units, and assessments –
LEAD provides pre-planned lessons, units, and assessments. LEAD's curriculum experts have done years of research on what is the best way to impart education to students in every subject. They know exactly which topics to present first and which topics to leave for the end. They know how to build concepts one by one, starting from the basics and increasing the difficulty progressively to more advanced topics.
Using their experience, research, subject matter expertise and domain knowledge, LEAD's curriculum experts have devised efficient and effective lesson plans, units of learning, and assessments to give students a well-rounded and holistic education in every subject.
Teachers are now freed from the need to squeeze time out of their busy schedules and create lesson plans, units, and assessments from scratch. Instead, everything is ready-made for them, and they simply have to follow it methodically to successfully bring students up to date and test their knowledge through assessments.
This preparatory work that has gone into equipping teachers from the very start is a big step towards transforming education.
2. Single interface as a one-stop-solution –
LEAD provides a curriculum management system that provides a one-stop-solution for all teachers' curriculum management needs. Teachers, students, parents, and curriculum managers can access miscellaneous teaching materials and information through LEAD's integrated software system. Curriculum, class units, class schedules, student progress, teaching materials etc., are all available at the click of a single button on LEAD's software solutions, which every teacher in every LEAD-powered school possesses.
LEAD believes in the liberal and generous use of technology for transforming education.
3. Performance monitoring with a visual and clear presentation –
LEAD understands that data is the best indicator of progress and improvement. So we track every aspect of a student's academic life and keep an extensive record of statistics calculated through many advanced data science algorithms.
We measure every bit of progress a student makes and process that data into visually vibrant and engaging presentations so that teachers and students can easily understand where they are moving forward and where they are falling backward.
We present these statistics in the LEAD software so that teachers and students can easily access their journey in school. This is another big factor in transforming education.
4. Optimised and engaging instruction delivery –
LEAD's curriculum experts spend dozens of hours poring over modern subject study materials to determine the most optimal route to presenting academic concepts to students. They carefully study the standard textbooks and websites related to a topic and then create new study materials taking the best of all the sources they encounter and producing the most refined amalgamation.
We provide a clear roadmap for teachers that they can follow to deliver the lesson to students in the most optimised and engaging way.
5. Cost-effective –
LEAD provides a curriculum management system with very competitive pricing that comes jam packed with features that make teaching easy and engaging. Teachers can access all of their teaching needs at a button's click and can automate many daily tasks using the software. By delegating so many manual processes to a software instead of having to do everything by hand, teachers are now free to focus on the actual teaching and get more time to upskill themselves.
By saving on so much manual labour, the school saves time and energy, which translates into cost savings. Thus LEAD's software solutions help schools save on a lot of money.
6. Audio-visual resources –
Children are mostly visual and kinesthetic learners and pick up concepts much faster if learning in an audio-visual format instead of merely attending lectures. Attending lectures may work in the case of some students but it is better to supplement it with the sense of touch and sight, i.e., kinesthetic and visual learning. So on the LEAD teacher tablets, which LEAD provides to every teacher, there are many audio-visual resources that the teachers can present to the students or peruse themselves.
7. ELGA –
Recognizing that knowledge of the English language is an essential skill in today's globalised world, LEAD offers ELGA- English Language and General Awareness program. In this program, English is not treated as a language but as an essential and fundamental skill that all students should possess. To this end, we treat English as a vital subject that is a building block of all the other subjects in school, instead of being relegated to a Humanities and Arts language subject.
ELGA teaches English by focusing on the following areas –
Phonics
Whole Words
Reading and Listening Comprehension
Grammar
Writing and Speaking Expression
ELGA encourages students to read, write, and speak English even outside of school and encourages them to become independent learners of the language and live and breathe English. By following such a holistic and immersive approach, ELGA ensures that students achieve proficiency in the language very quickly. This is a vital part of LEAD's drive to transform education.
8. Technologically-enhanced integrated system –
LEAD's primary focus is on increasing teacher productivity. Through our technology-powered integrated system, teachers can plan the course for the entire year, break the course into units, and schedule assessments and examinations in one go from the same app. This saves massive amounts of time that the teachers can invest into upskilling themselves or holding extra doubt clearing or study sessions with the students.
Conclusion –
LEAD is one of most active organisations in transforming education in India today and it is making rapid strides in empowering and enabling teachers to engage more directly and thoroughly with the students. It is also driving the technological revolution in education which is bringing more and more tools and resources into the education domain, all of which benefit the teachers and students in more meaningful ways. Jump on this high-speed train by contacting LEAD at +91 86828 33333 or [email protected].