How to Improve Productivity with School Management System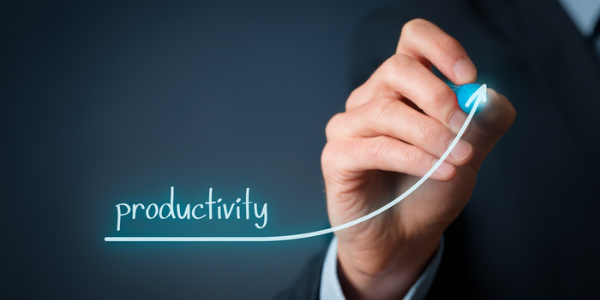 Subscribe to our newsletter
The education system has changed drastically in the last few years. This has led to changes in the teaching methodologies and school administration as well. As a result, the education industry needs advanced tools and systems to adapt to the evolving school environment. School Management System plays an important role in today's education system. School administration includes a lot of tedious processes that can be easily done with the help of school management systems. This will ensure the reduction of repetitive tasks and effective use of time and resources.
School Management Systems have also created a positive impact on the learning outcomes of the students. This software reduces the manual workload of teachers and helps them organize a better workflow. It helps teachers focus on teaching and provide a better learning experience to their students.
Let's understand in detail about how School Management System improves productivity:
Easy attendance reporting and management
Teachers and school administrators can keep attendance records using the School Management System software. They can mark the attendance within a few minutes using the software and also make changes if required.
Better performance evaluation
With the help of school management apps, teachers can record the details of every student. Teachers can then evaluate the data and monitor the key performance indicators like attendance, grades and much more which are crucial in generating progress reports. This can also help teachers to improve their teaching methods.
Increased collaboration
Increased collaboration between teachers, students and parents. However, collecting student data, consolidating it, and sending it to parents can be pretty tedious. With the help of school management apps, teachers can communicate with parents seamlessly. Effective communication between teachers and parents can boost the performance of students. Furthermore, parents can actively participate in students' learning experience by collaborating with teachers, non-teaching staff, school principals, and others.
Better communication
It can be a hassle to send notices home to parents and to sort student data. School management apps help teachers communicate seamlessly with parents, making their jobs easier. A good rapport between parents and teachers can help students succeed. Moreover, parents can also collaborate with school principals, non-teaching staff members, and subject teachers can give a holistic learning experience to their children.
Better productivity
If a teacher is using their time and resources effectively then they are more likely to perform better in the classroom. This enhanced productivity helps in better learning of students. With the help of the school management app teachers can reduce manual work and focus on giving quality education to students. School management app improves productivity and job satisfaction among the teachers.
Assignments and homework
With the help of school management apps, teachers can easily share assignments and homework at any time. Students can access them at any time and also ask doubts if they have any. The notifications are also sent to parents so they can remind the students to complete the given assignments and homework.
All these features provided with the School Management System software can contribute to improved productivity among all the school stakeholders. Such features help increase job satisfaction and reduce the workload of teachers and school administrators. In conclusion, the benefits of a School Management System are widespread across all areas of the education system and give excellent ROI.
LEAD School Management System software is an integrated system that caters to all the school stakeholders. School owners at LEAD powered schools are provided with the LEAD School Owner app that enables them to:
Easily track key performance metrics for their school(s) so that they can make better decisions
Analyse student and teacher reports, including the training of teachers to ensure students achieve the best learning outcomes
Receive regular updates, news, announcements from LEAD
Stay in the touch and engage with all school stakeholders through LEAD School Owner App
Easily contact the LEAD School support team in case of any feedback, queries or issues