How to run an online school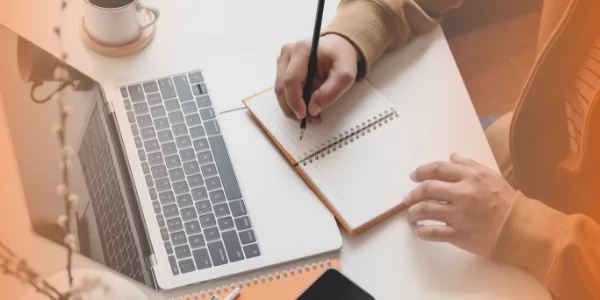 Subscribe to our newsletter
Online schools, are institutes that conduct their classes in an online mode, either in a hybrid mode or entirely online. The reasons for making online schools may be varied. It might be due to lockdown situations or simply due to geographical limitations. There may also be institutes that want people to access their courses anytime, anywhere. Whatever the reason might be, online schools are gaining a momentum these days.
In online schooling, teachers and students get many facilities, including a smartboard or whiteboard, screen sharing, and classes are scheduled automatically using the school ERP software.
Importance of online schools
If students miss any lecture or class, they can go through it again by accessing the recordings.
Automatic scheduling of classes using the school ERP software helps in reminding of the class and when to join.
There is no need to take separate attendance. School ERP softwares facilitate ease of taking attendance and record management.
Online schooling allows for time management. Classes usually start on time and end on time.
Online school helps in the easy management of assignments.
Faculties can share the study material easily, and students can access it any time
Is online school better than offline school?
Teachers can teach their students through online digital classrooms without much hassle when it comes to online schooling. Students can without difficulty attend classes from the comfort of their homes. They save time and exertion and also get to spend more time with their family. As long as they have the right infrastructure and resources, online schooling is better in terms of gaining knowledge. The only limitation that online classes may have is with respect to peer interaction. Nowadays, most online schools have fully integrated school ERP software that allow children to interact with their friends through interconnected apps. Students can also stay connected with their teachers through online chats or doubt-solving features available in many school ERP software.
How to start an online school?
Step 1: Choose the right platform
Step 2: Build a curriculum
Step 3: Train your teachers and staff
Step 4: Build a school brand and invest in marketing
Step 5: Integrate all your schooling systems
With the plethora of online school ERP softwares, it's easy to build your online school today. However, each alternative comes with its own features, tools, and capabilities for building and promoting online courses for learners' enrollment and community management, and it's essential to choose the right school ERP software customized to your needs.
Using a fully integrated school ERP management system like LEAD will make your online school easy to establish and manage.
How does LEAD help run an online school smoothly?
LEAD's School Owner App aims to assist school owners by simplifying their school management tasks. It is fully loaded with exclusive features such as student/teacher performance reports, school admissions portal, daily announcements, engagement tools etc., to easily manage their day-to-day tasks and get actionable insights to grow their school.
LEAD Teacher App is built in the Teacher Tablet through which teachers can get access to engaging & effective ready-made lesson plans, high-quality teaching resources, on-demand training, assessments with analysis, remedial Planning, student progress insights, etc.
Parents can track their child's progress in monitoring homework and assessments, attendance, exam scores, unit progress, and more. Students can access live and recorded classes, practice quizzes, submit homework, participate in various competitions with ease.
At LEAD Partner Schools, we promise excellent education through our fully integrated school ERP software, whether the teaching is online, offline, or in a hybrid setting. We take care of every stakeholder's needs and ensures them guaranteed results.
3000+ schools across India trust LEAD to help them provide excellent education to their students. Know More