Impact of Learning Loss: Short Term & Long Term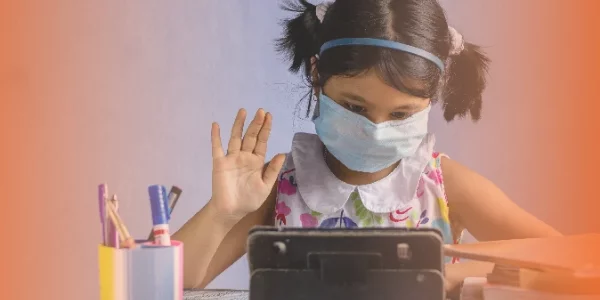 India, one of the fastest developing economies in the world, has a vast talent pool in the market. This advantage has made our country an ideal investment hub for multinational companies. However, as investments were pouring in, the government went under lockdown due to the COVID-19 pandemic. Many of our jobs and sources of income were affected since companies began revamping their hiring strategies.
This revamp led to shrewd hiring rules being enforced by the employers. One of the dominant criteriums was the number of years passed for your certificate course or diploma. A larger number contributed to higher chances of elimination. Due this situation, we currently see two types of students (who are eventual job-seekers): Career-focused or Opportunist.
Career-focused, as the word suggests, are students concentrating on their education while planning their future early on. They prioritise getting placed at a highly reputed company. With their attention on career aspirations, a pandemic didn't distract them. They, much rather, adapt and use the available time to enhance their skills. Such behaviour is seen in students who are driven by their parents or peers' influence.
As for opportunists, unlike the former, they lack educational focus. These students, due to missing fundamentals, can't compete with fellow students and tend to find their curriculum difficult as they move to higher grades. As time passes, this lack of conceptual knowledge worsens the students' woes, making them unprepared for the future.
As part of the science curriculum in school, physics is taught to children from grade 6. A student who takes engineering can hope to succeed in his curriculum when his foundational concepts, majorly derived from physics, are correctly established. If he/she slacks, the future seems grim. Sadly, in a competitive exam in India or abroad, the chances of these students getting selected are meagre as they lack in their understanding of these foundational theories.
Today's learning loss can be a future career loss. To avoid this unfortunate cycle, an important responsibility falls on the parents' shoulders.  This is where LEAD School comes to the rescue. With our '100% Complete School' approach, we endow schools with technology, curriculum and resources. Teachers can explain concepts written on a blackboard better with onscreen visuals. They also have tablets with pre-downloaded lessons. Parents can easily monitor their child's performance and attendance, as the child achieves over 70% mastery in all subjects. At the same time, school owners and principals get guaranteed results with improved admission rates and an increased fee collection.
What we sow today will reap benefits tomorrow. This is how LEAD School is planting the seeds of education to create tomorrow's leaders. To know more about LEAD School's work, please click here!