New Methodologies For Effective Learning In K-12 Education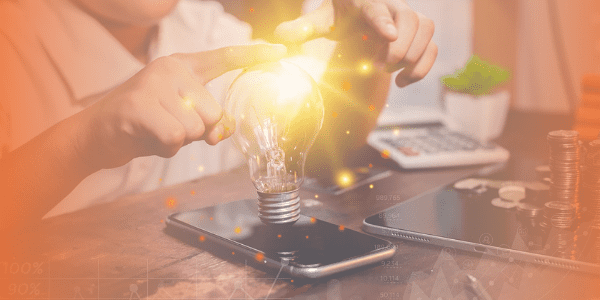 Subscribe to our newsletter
Learning methodologies and tools in schools have evolved recently. Yet according to multiple education reports, the proficiency in Math and English of 10th-grade students has seen a sharp decline over the past ten years in India. With the available data and educational scenarios, we need diverse approaches to deal with the varied needs of the Indian education sector.
Educational methods and tools can be classified into two broad categories, namely 'content push' and 'content push and pull' as illustrated below.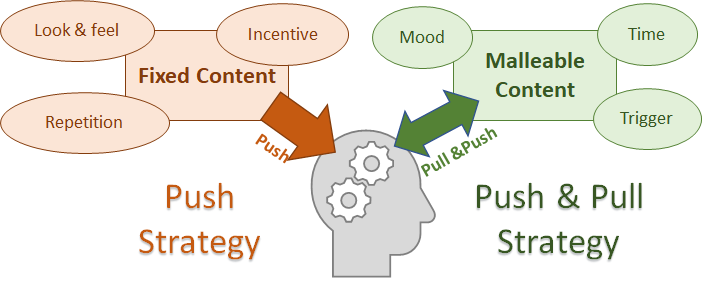 We all understand learning methodologies where content is pushed to the student via lectures and print material. In the push strategy, the content is static, which implies that the same content is given to all learners assuming they will adapt to the material. The content-pusher may adopt techniques to influence, gratify, and entice the learner with visual appeal via gamification and prizes. In any case, the onus is on the learner to absorb the content. This approach works fine as long as the learner is tenacious and able to drive themselves. This technique is typically known as the push strategy. It's used by a majority of teachers.
An alternate strategy is the push & pull strategy where the learner is made to reason, and the content itself can taking varying forms such as visual, audial, or textual. One of the most important aspects of this strategy is the learner's mood during the learning process. The learner's mood influences the selection & quantity of content to-be-pushed and the amount & type of content they can absorb. One of the classic examples of this learning is Socratic Learning; a learner is questioned and made to reason with only appropriate information to trigger their thoughts.
The push & pull strategy can be easily understood if we visualise a teacher who would ask specific questions to identify and address struggle areas, find ways to engage the class, and stop the session once learning has reached saturation. The teacher would restart the session at a later time to continue the lesson. Punctuated learning helps the student reach maximum learning over time.
The push & pull strategy can be an effective learning supplement where the emphasis is on the learner. The challenging part of this strategy is scalability. Devising and deploying a scalable solution that is effective for India's large and diverse student population is tough, but we are getting there!
LEAD is transforming schools by making children future-ready. To make yours a LEAD powered school: Partner with us today