How online classrooms make school curriculum interesting?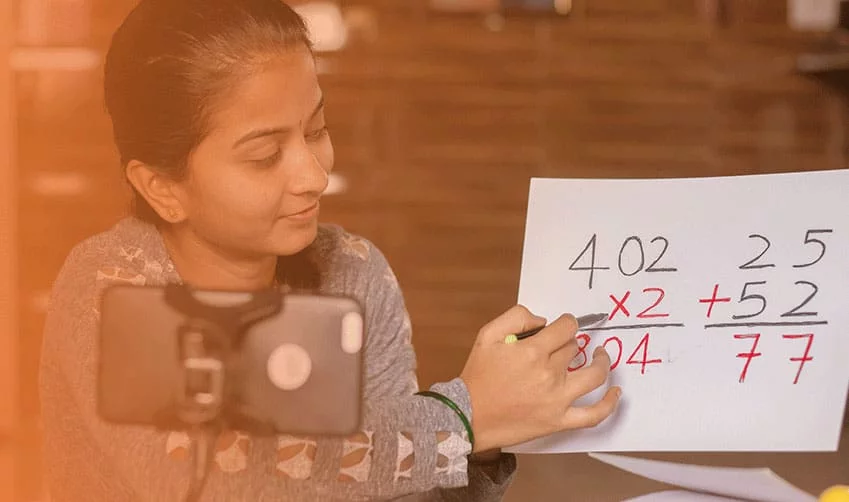 Subscribe to our newsletter
The benefits and novelty of online learning would have remained undiscovered if the pandemic didn't scream the need for bringing the technological revolution in the sector. 
Online learning, especially an integrated academic system that supports LMS and ERP is an innovative convenience in the education sector that has brought flexibility to the online learning environment allowing learners to develop new skills and further their education, regardless of where they reside.
Shifting classes online did seem like a task in the beginning as the structure was haphazard and disorganised but to avoid any learning loss, a few schools turned towards an online integrated academic system.
Beyond online learning!
Designing a curriculum for the online environment is challenging but if deployed correctly, it opens up a world of stimulating possibilities for students.
Realising the loopholes of online learning and its insufficiency, a few schools have installed an integrated academic system, which has opened up avenues that were never thought of before. This platform has allowed schools to relook into their curriculum and adopt new methodologies for teaching and learning.
LEAD is transforming schools by making children future-ready. To make yours a LEAD powered school: Partner with us today

How teachers are automating content to their advantage in the new world.
Virtual classrooms are challenging for sure. But the integrated academic system makes learning easy for the children and the process less hassle-free for teachers. Teachers can now automate content and have it all prepared ahead of time enhancing their teaching time. They seek the help of video content, quizzes, audio-video lessons to help students develop skills that were not possible before.
Redundant education took a back seat. 
Integration of real-time interaction with the academic system has cured the basic drawback of online learning, that is, being asynchronous. Online classes that run with the support of integrated management solution supports online/offline and hybrid model where a school can function without any disruption or learning loss. Teachers take classes every day for real-time learning that avoids back-and-forth discussion and sometimes leads to misunderstandings.
How LEAD's curriculum is the change the education sector needed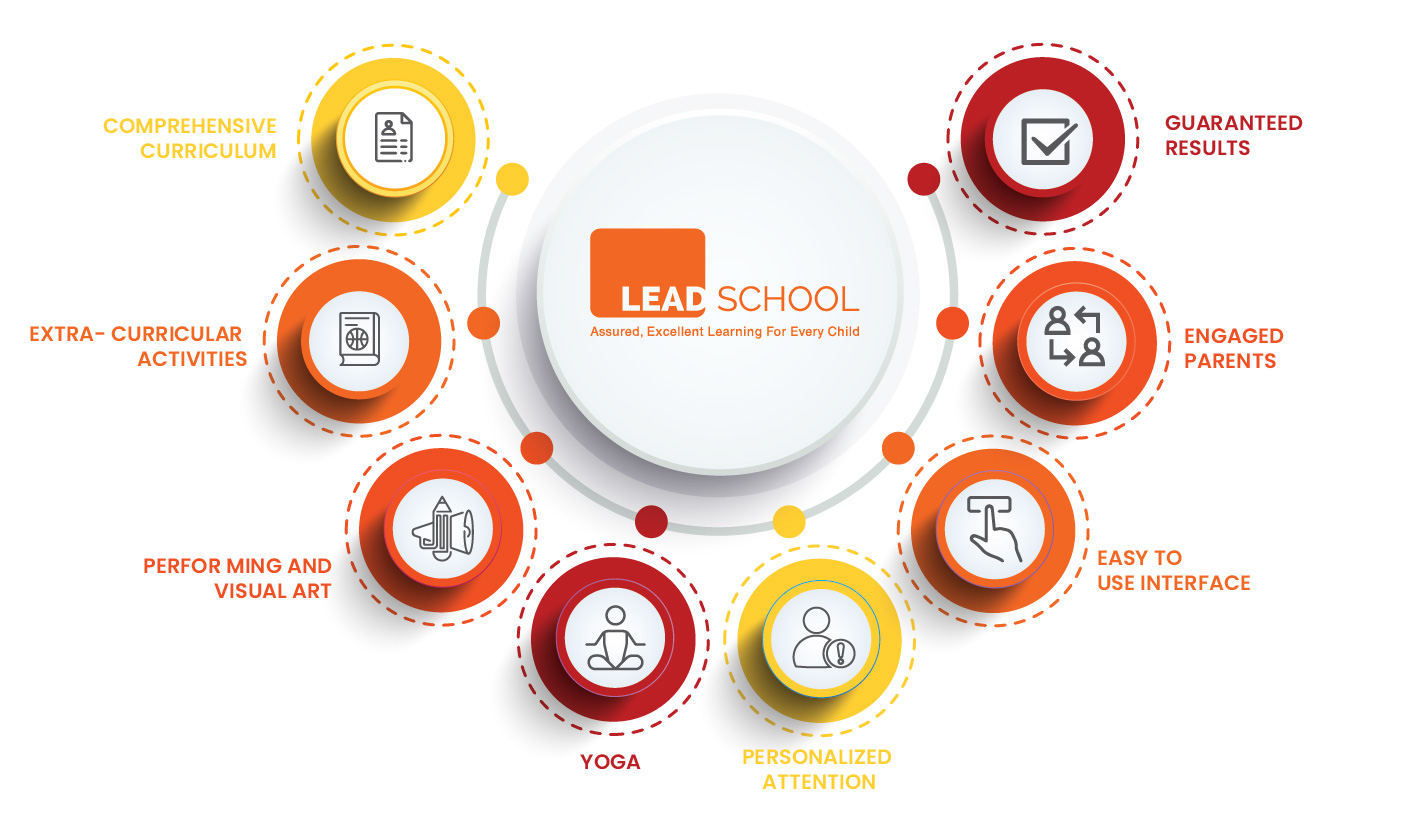 With every aspect devised carefully, LEAD doesn't just support what a parent or teacher wants but also is a blessing for school owners and principals who are usually kept at bay regarding students' performance. Now, what is it that LEAD guarantees? To start with, a comprehensive curriculum for every subject, extra-curricular activities, performing and visual art, yoga; personalised attention; easy to use interface engaged parents, and guaranteed results with the help of student/parent app integration for at-home learning.
LEAD also makes sure that despite any disruption, learning continues. 
At LEAD, the curriculum is divided in a way that ensures maximum learning even in stressful times. Classes at LEAD follows an integrated curriculum consisting of cognitive and development domains of literacy, numeracy, EVS, aesthetic and creative expression, moto skills development, and social and emotional development
LEAD is renowned for its fun digital content, wide-ranging curriculum, and customised attention. With the guaranteed result in every subject, students will have a well-planned syllabus. 
In PRE-PRIMARY, the unique theme-based integrated curriculum enables students to read and write complete sentences in English by the end of the year. Under numeracy, they could successfully quantify things and do simple addition and multiplication.
The unique Concrete-Pictorial-Abstract (CPA) approach ensures that each student loves Math by finding solutions by relating the problems with their daily lives.
With experiential learning in EVS, students develop a strong foundation and in-depth understanding of scientific concepts. They are encouraged to apply their knowledge outside classrooms too.
With the help of ELGA students get trained in


Phonics




Whole words




Reading and listening 

comprehension




Grammar




Writing and speaking expression
LEAD is transforming schools by making children future-ready. To make yours a LEAD powered school: Partner with us today