Why LMS platform is all that your school needs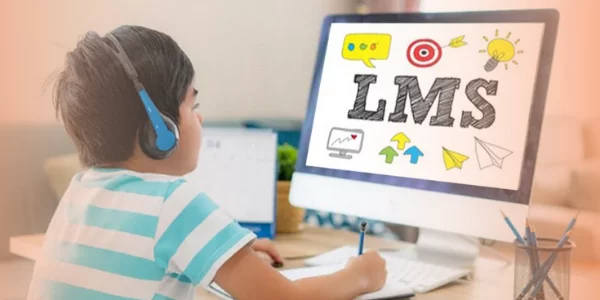 Subscribe to our newsletter
Traditional teaching methods got a setback with the extension of school shutdowns. Technological shortcomings and the futility of rote learning started surfacing. Also, the economic collapse forced schools to relook at their budgets. Entombed in challenges, schools felt helpless. 
In such distressing times, schools turned towards learning management systems (LMS). This web-based application renders a central, integrated space for educational resources, entailing content resources, assessment tools, grading tools, and administrative tools. The 21st-century education models have to be much simpler, more personalised, interactive and should support modern learning.
How is the LMS platform serving schools in crucial times?
Easy Implementation of functions 
LMS platforms stitch together all academic programmes, subject study guides, and training modules. eLearning materials get stored in one place, which helps to avoid any confusion.  
LMS stores live lectures and children have access to unlimited resources round the clock. Classroom schedules are not bound by the usual school time, and children can go back to the lectures to understand concepts they didn't understand. 
Tracks Students' Learning Paths
Traditional education didn't track the student's performance, but LMS with the help of artificial intelligence keeps track of student progress and fixes the learning gaps. LMS can also customise learning for students based on their requirements. 
Better involvement of teachers and students
LMS resources enable quality learning, where a crisp curriculum makes the learning process interesting for children. Not just that, LMS platform also eases the process of teaching where world-class teaching resource material is just a click away.
Learning management systems save both the learner and the employer time. With the help of LMS, learners can control their experience, removing wasted time on material that is irrelevant to their learning needs. Making the most of an LMS's full array of capabilities also leads to cost savings.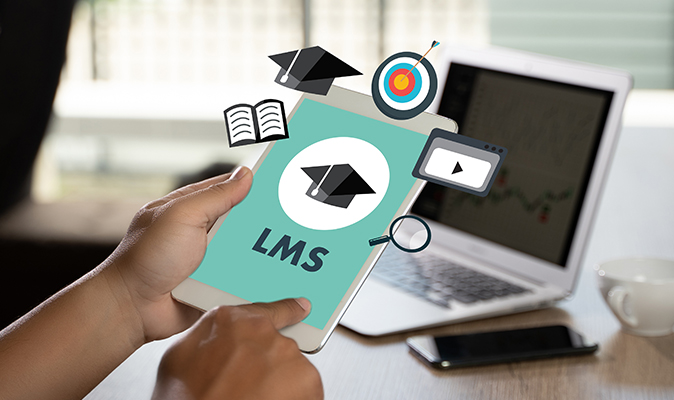 An LMS platform facilitates modern learning with the help of audio-visuals, a learn-by-doing approach, extracurricular activities, etc. Additionally, this platform has made the teaching process effective and seamless with the pool of resources and lesson plans.
Now that the conventional schools are closed, the LMS platform is making students independent, motivated, and self-reliant, something that we never saw in traditional schooling. 
How LEAD School's Learning Management is System boosting quality education?  
As soon as a school chooses to get associated with the LEAD School, the latter converts all the classes into smart classrooms through a smart TV and a teacher excellence kit. So instead of a few smart classrooms, every class is ready for visual learning. In the LEAD School system, the teacher app is the main anchor for teaching. The app comes installed in the teacher excellence kit and contains high-quality lesson plans. Each lesson has videos, slides, images, and digital copies of books and workbooks. This enables excellent teaching vs using a printed teacher manual and then trying to map the audio-visual content with it. The teacher app also contains training materials, marks entry, remedial analysis, and attendance.
LEAD School streamlines curriculum for every class too.
Pre-primary consists of three classes
Each class follows an integrated curriculum consisting of cognitive and development domains of literacy, numeracy, EVS, aesthetic and creative expression, moto skills development, and social and emotional development.
Primary
Primary classes (1-5) offer Maths and EVS. There are 7 units in a year. Each unit has 20-day plans. In all, there are 140-day plans.
Middle School
It consists of classes from 6-8 and offers maths and science including physics, chemistry, and biology. It also comprises social science that includes history, geography, and social and political life.
ELGA
For students from class 1-8, LEAD offers a level-based programme called ELGA that trains students in the following components:
Phonics
Whole words
Reading and listening comprehension
Grammar
Writing and speaking expression
High School
For classes 9 and 10, LEAD School offers English, maths, science including physics, chemistry, and biology, and social science including history, geography, social and political life, and economics.
At LEAD School, each sub school has a unique assessment plan.
LEAD School encourages its students to
Learn Well
Think Deep
Do Good
And be a Leader
Teachers at LEAD School prepare by reading the lesson plan, teach as per the plan, takes the test for the concept she/he has taught, and allies the result to implement remedial action before moving on to the next concept. All these actions that the teachers take help bridging the gap of learning on time.  
This year has been eventful for the Indian Education System. First, the chaos that was created with the school closures and then the launch of NEP. It's finally time for schools to experiment with new ways of learning to propel quality education in the country. 
Change has to begin from somewhere, let that be with LEAD School.
LEAD is transforming schools by making children future-ready. To make yours a LEAD powered school: Partner with us today