Online learning helps bridge educational inequity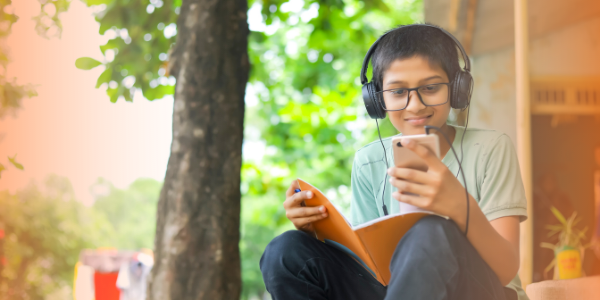 In most countries, children born into affluent families go to the best schools, with the best educational facilities. These kids get opportunities for both academic and extra-curricular development. In developed countries, kids from regular households do not lose out on much, as the public schools are still fulfilling the basic standards of education. Due to a lack of faith in the public education system, in developing countries, most families choose to send their children to affordable private schools that do not always fulfill their expectations.
Some of the factors that contribute to the lack of good-quality education for all are:
Good schools are mostly located in metro cities
Standard books rarely build conceptual clarity in students
Students do not have many options other than 'science' or commerce
Even when most of the students in India receive sub-par education, college entrance exams are nowhere close to easy. Irrespective of the educational opportunity received by a child, they have to face the same difficulty level of exam. For example, a student who might have studied in a tier 2 town in a state board will have to compete with a student who might have studied from a CBSE school in a tier 1 city. No matter how hard the underprivileged child works, if his educational foundations are not right, he will be at a disadvantage. And this disadvantage will only grow further in their life.
To overcome this challenge, it is important to have an education system that makes excellent education accessible to all children, irrespective of their background. It should also help children leverage their strengths so that they can make a meaningful career for themselves.
Online learning has been a significant contributor to making this possible. Let's understand how:
1. Family wealth plays a less important role in accessing good quality education
Until recently, young people used to flock to metro cities in search of a better life. Metros offer the best educational facilities possible. Some of the most renowned schools in India are located in metro cities. With online learning becoming more popular in recent years, good quality education is not restricted to these schools. Anyone who has a smartphone and a decent internet connection can learn online. What more? You don't even have to buy a paid package of any course. Today, a lot of educational channels and universities publish free videos that a student can watch to gain knowledge.
At LEAD, we are transforming education by bringing innovation at the heart of the education system: the schools. We are empowering affordable private schools where the majority of students are studying in India. This way we are ensuring that excellent education is not restricted to private elite schools and is accessible to kids coming from normal backgrounds as well.
2. Children can now learn at their own pace
Not every child is the same. Every child has their own learning style and pace. There is nothing wrong with a child taking a bit longer to understand a concept. What is more important is that the child understands the concept. Traditional classroom learning doesn't permit this due to time constraints for the teacher and the class as a whole. Online learning has made it possible for students to revisit a lecture if they forget a particular point or didn't understand a concept properly. Even if a child misses a class due to falling sick, they can watch a recorded lecture or simply find some educational videos to make up for it.
At LEAD Powered Schools, we have the LEAD Student App that enables children to watch not only live classes daily but also ones that they might have missed. Below the 'Attend your class' option on the main 'Learn' dashboard, users can view day-to-day classes. Simultaneously, they can also explore the 'Change date' option to rewatch classes in order to revise.
3. Not all children want to become doctors and engineers
In a developing country, it is obvious that all parents want their children to have stable and high-paying careers like in medicine and engineering. However, times are changing. There is an increasing amount of awareness that children should pursue what they like, in order to become successful. Online learning has increased the opportunities for children to get exposure to alternative career opportunities. Now they can know more about what interests them. Even if they continue to study the basic subjects like Math and Science, they can still start giving some attention to things that really interest them like art, music or sports.
At LEAD, we conduct regular MasterClasses to ensure that students can build skills that prepare them not just for exams but for a thriving life. As the name suggests, these online sessions have renowned personalities and successful celebrities sharing their journey via the LEAD Student App with students from all LEAD Powered Schools. As the geniuses' share their success mantra, students feel inspired to follow their passions apart from academics.
To conclude, we still have a long way to go in making excellent educational opportunities accessible to all children in the world. Good education is the basic requirement to live a good life and should be not denied to anyone based on their background. Online learning, when used smartly, can definitely help us achieve that.
LEAD is empowering its partner schools to make excellent education accessible and affordable to millions of children in India. We are doing this using international standard curriculum and leveraging technology to deliver it in an effective way. Find a LEAD Powered School near you: Fill the admission form now