Pre-school – making it memorable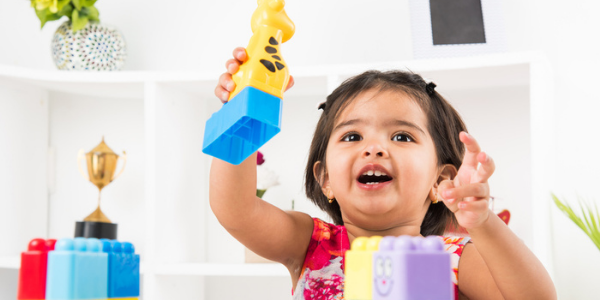 Many children dislike going to school. They repeatedly complain saying that they get bored at school. Early childhood classrooms are filled with routine moments, such as, getting into the classroom in the morning, repeating the lessons, scribbling and writing, participating in activities, and finally, leaving for home at the end of the day. These activities might be ordinary but they make the children ready for the world. They give them a taste of what tomorrow would look like.
Considering the lasting impression that these routines would have on the children, it becomes important for teachers to work towards transforming this everyday routine into unforgettable moments. They have to ensure that the environment is rich in motives that lend interest to activities and invite children to create their own experiences.
These crucial moments also, often prove to be an integral part of helping teachers connect with the students in a better way. Interactions during moments as basic as when the students walk into their classroom and when they leave school, can help improve teacher-student coordination. Enhancing these moments helps teachers capture the attention of children, which in turn results in better classroom learning.
Let us look at a few ideas on engaging students better during this time:
Make the 'welcome' interesting
Children are always eager for something new. They look forward to surprises. Try and rearrange your classroom such that the class is divided into several parts /corners. Arrange a few objects in these corners in an interesting way to arouse curiosity in children.
Encourage them to see ,touch and feel the things around them. Use some colourful paper, trays, and other decor and interestingly arrange the class.
Ensure to use things that the children can control, steer, mold, or break and build. For example, finger puppets, hand puppets, doorknobs, calling bell, tic-tac toys, and so on. The objective of the welcome should be to spark their curiosity and help them start their day in a special and interesting manner.
Engage during 'goodbyes'
Once children complete their day they should return home, with a smile on their faces. At the same time, they should be keen to come back to school the next day. This makes these goodbye moments equally important for the teacher.
You may try to design cards representing one picture for each child. Ensure that these cards have the photos of the children to look like an ID card. To make it interesting you may also name these cards. For Example – Toy Car for child A; Cat for child B and so on. Explain to the children that the picture represents them.
In the classroom, identify two places to hang the cards. As soon as the child comes in, welcome and direct him/her to the designated area where the cards are placed. Ask the child to identify his/her card, pick it and hang it onto a hanger. At the end of the day, before the child is about to leave, instruct the child to place it back.
Encourage the child to greet everyone once they pick up the card and say bye to everyone when they place the card back while going home.
This simple activity can help engage children. Children are interested in repeating the activity the following day and look forward to coming back to school . This arrangement can be made in many more creative ways according to the convenience of teachers, space, and resources.
Making a day at a preschool fun and engaging is the result of teamwork between a teacher and a child. This teamwork can make a day quite meaningful for each child at a preschool. Making the two moments of welcome and goodbye special is one way of doing it.
We, at LEAD, aim to make learning wholesome and interactive for kids. While stepping away from the traditional methods, we focus on newer and creative methods which not only speed up the learning process but also take care of the emotional development of a child. Teachers are trained on how to make the classrooms engaging.
The approach followed in LEAD pre-primary school is integrated, student-focused, thematic and multi-modal.
The three main aims of achieving cognitive milestones, developmental milestones and school readiness are achieved with the curriculum being integrated, student-focused, thematic and multi-modal.
Want to know how LEAD can transform learning and make your students' preschool experience memorable? Enquire Now.