Teacher apps help teachers manage themselves better during COVID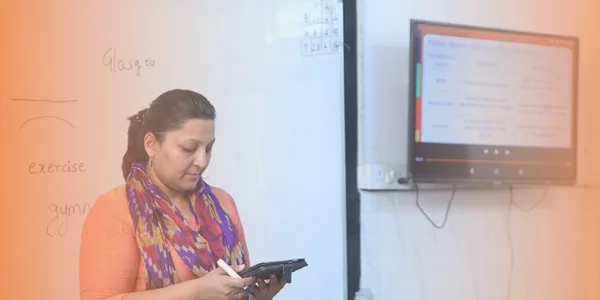 Subscribe to our newsletter
Relying on technology was not considered a holy grail especially in the education sector. Teachers just needed to be equipped with basic elements of technology to aid students to sail through. However, the narrative changed forever ever since the Coronvirus was declared a pandemic halting businesses worldwide and changing the course for many.
Schools, which are considered to be an institute of the highest congregation declared an infinite global shutdown. Where schools somehow struggled to make their way through this crisis with the help of online classes, teachers were seen struggling with technology.
The workload of teachers amplified and demand to be on a par with technology soared. Admit these circumstances, teachers found themselves suffering from anxiety where too much stress and workload took a toll on their overall life. Virtual classes did bring respite to the parents and school administration but somehow the interest of teachers was ignored where they got lost between unorganised curriculum, the haphazard pattern of delivering education, little knowledge of conducting classes on online platforms, and taking care of every child alike.
Ministry of Education, Government of India, has suggested ways to keep the mental health of teachers in check during such unprecedented times. The Ministry has also instructed to boost a learning pattern that encourages life skills and move beyond textbooks. This not only makes the online education interesting but teachers get a break from the monotony of 'finishing off' the syllabus too.
The ongoing crisis undoubtedly has affected the education sectors but this crisis has also stimulated innovation. Given the constant virulence of the virus, a definite date/month of school reopening remains unclear. Amid these circumstances, it remains highly important for schools to deploy such platforms in their school functioning where irrespective of any catastrophe, education stays unaffected. A school that is ERP-enabled renders a seamless platform to schools where not only administration tasks are managed but academic aspects such as modern and crisp curriculum, teacher app for better knowledge dissemination, and an option from school to switch between online/offline mode. This way teachers will get a seamless platform to connect with students and will not lose semblance of sanity.
A school led by technology not just ERP but also LMS put the entire functioning of the school and its academics into a systematic framework. Teachers with the help of the Learning Management System can put the entire curriculum and assessments into perspective.   Technology opens up a whole new world for teachers where engaging with students becomes better which in turn makes their overall mental health thrive. Technology has automated important aspects of schooling like preparing test papers, assessing student's performance, suggesting ways to solve if there are any loopholes, suggesting interesting ways to study, etc. Since technology takes care of more than half of school academic processes, teachers can take care of themselves better and can engage with students even beyond the set curriculum making the entire academic journey for students and themselves jovial and stimulating.
How LEAD School's teacher app helping teachers manage themselves?
In the LEAD School system, the teacher app is the main anchor for teaching. The teacher app comes installed in the teacher excellence kit and contains high-quality lesson plans. Each lesson has videos, slides, images, and digital copies of books and workbooks. This enables excellent teaching vs using a printed teacher manual. The teacher app also contains training materials, marks entry, remedial analysis, and attendance.
Half of the things that became a nightmare for teachers got taken care of by LEAD School's teacher app.
In addition to the teacher app, they also get a school excellence kit, that has all the physical and digital teaching-learning material that is needed to teach as per the lesson plan in the app.
This app takes care of everything manually and automates the most harrowing tasks for you.
With the LEAD School, all classrooms get converted into smart classrooms through a smart tv and a teacher excellence kit. So instead of a few smart classrooms, you have every class enabled for visual learning.
The teacher app is loaded with resources for three different purposes:
For their training- Teacher Resource (TR), it helps you understand how the activity has to be conducted or a concept has to be taught.

For their use in class- Classroom Resource Live (CRL): They include videos, audio, or images. The digital resources in the teacher app are called the Assessment tracker (ASM). This is where teachers enter the marks and get remedial analysis. The printed resources are called Classroom Resource Print (CRP). These can be postcards, charts, and flashcards. Besides, your plan will also refer to a lot of materials
For their reference- These are meant for students but are shown to teachers for reference. In the teacher app, teachers will get a digital copy of the Student Reader (SR). Teachers will also get a digital copy of workbooks (WS). In middle school, teachers will get a digital copy of the supplementary books (SB) that are given to students. Students use this to enhance their learning in addition to their NCERT textbooks. 
At any cost, teachers should not ignore their mental health and the groundwork for that starts from simple and hassle-free schooling.
LEAD is transforming schools by making children future-ready. To make yours a LEAD Powered School: Partner with us today