The quality of teachers strongly correlates to the achievement of students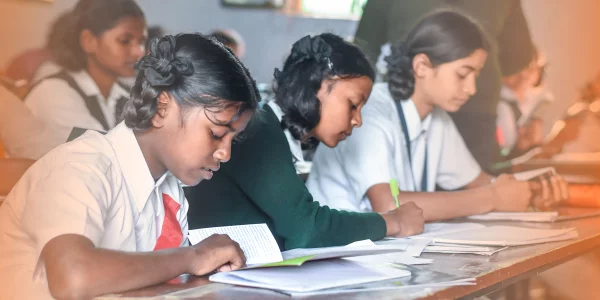 Subscribe to our newsletter
A good teacher can instill hope, ignite the imagination, and kindle a love for learning in their students. Parents struggle a lot while choosing the right school for their children. And one of the most important factors that determine whether a school is good or not is the quality of teachers they have.
What are the factors that determine the quality of school teachers or even online educators? Here are some important points you need to know:

1. General Intelligence:
General intelligence can be defined as possessing different cognitive abilities. These abilities allow people to acquire knowledge and solve problems. This is a general ability and not something that is related to the subject expertise of a teacher.
Teaching being a highly complex, challenging, and demanding job, a teacher possessing higher general intelligence will have an advantage. For example, effective teaching includes understanding the reaction of students and adapting teaching strategies accordingly to ensure the learning outcomes are achieved. It also includes long-term and short-term planning related to content delivery, performance improvement, and even classroom management. Furthermore, teachers also need to learn from past experiences and improve based on them. All these activities to be performed effectively require one to possess general intelligence.
On the other hand, a teacher that doesn't possess such 'intelligence' will be limited in their capacity to provide the required guidance to their students. In today's times, when information is freely available to everyone, a teacher's responsibility is much more than just providing knowledge to students. General intelligence will help in shaping their students' future in an effective manner.
2. Subject matter knowledge:
With the advent of online platforms for teaching, attending school is not necessary for gaining knowledge. Usually, this knowledge is scattered and not personalized. Hence parents seek the guidance of a good teacher to make sure the knowledge is correct and gained in a time-efficient manner. This is where the subject expertise of a teacher matters.
A good teacher will not restrict their classes to what is presented in the books. Teachers who are really interested in teaching will go through multiple resources while planning for their classes. They will also use multi-modal ways of teaching to make topics more interesting for their students. This in turn will further improve their subject knowledge, making them more proficient over the years.
LEAD's online platform for teaching has ready-made lesson plans, assessments, and reports, all of which can be accessed via the teacher tab. LEAD's Teacher Mobile App also gives teachers cutting-edge educational resources that they can incorporate in their regular teaching.
3. Teaching style and experience:
Every teacher has a different and unique teaching style. It largely depends on their education, personality, and experience. We cannot deny that the most important factor is experience, because it not only makes you realize what the students' needs are but also your own shortcomings.
It is important that teachers proactively develop their own teaching style such that students gain the most from their classes. This requires seeking feedback from all stakeholders and working on improving the shortcomings. A good teacher acknowledges the feedback shared by others and constantly strives to improve on it.
LEAD TMA is not just an online platform for teaching, but also a tool used in teacher training. The TMA is powered by LEAD Academy, which is an online hub to enable all online training and certification efforts of LEAD. It offers complete training & development modules for teachers and school leaders to ensure teachers at LEAD Powered Schools are up to date and get the support required to upgrade themselves. Teachers who sign up via TMA (Teacher Mobile App), take courses on LEAD Academy and then are assessed and certified.
Becoming the best teacher for your students should not be tough if you have access to the right resources and support. Unfortunately a lot of teachers in India, still struggle to develop themselves professionally over the span of their careers.
LEAD makes sure that teachers, who are the most important pillars of school education become the best version of themselves. That is the only way student excellence can be achieved.
At LEAD Powered Schools, teachers get the best solutions to deliver quality education and get professional training. Find why 10,000+ teachers love LEAD Tell me more