Virtual classrooms for schools make quality learning accessible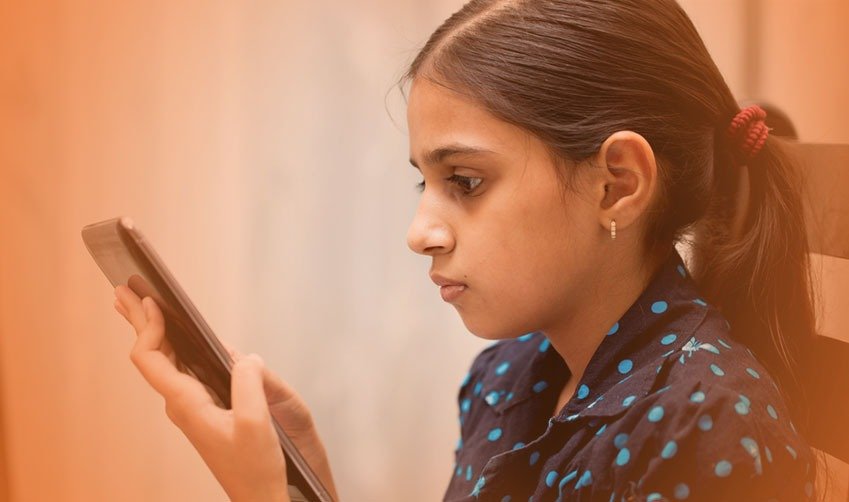 Subscribe to our newsletter
Virtual classrooms for schools have become a staple for the education sector. They have been able to deliver an education that's effective, convenient, and empowering. 
In a world that's ever-evolving, the role of technology has remained constant. It aims to better businesses and increase efficiency. For a long time, the inclusion of technology was considered a luxury. But with time, everyone started to adopt it to make the most of their available resources.
Technology, especially in the education space, was present even before the pandemic struck, however, the latter has certainly been an impetus to develop and enhance the sector further.
Virtual classrooms for schools took over the education sector to mitigate the risks caused by the virus and is going to be an integral part of a school's functioning, perhaps forever. Virtual classrooms share various aspects of a brick-and-mortar classroom but through a variety of tools and features, it encourages engagement and collaboration.
How virtual classrooms for schools is a modern-day need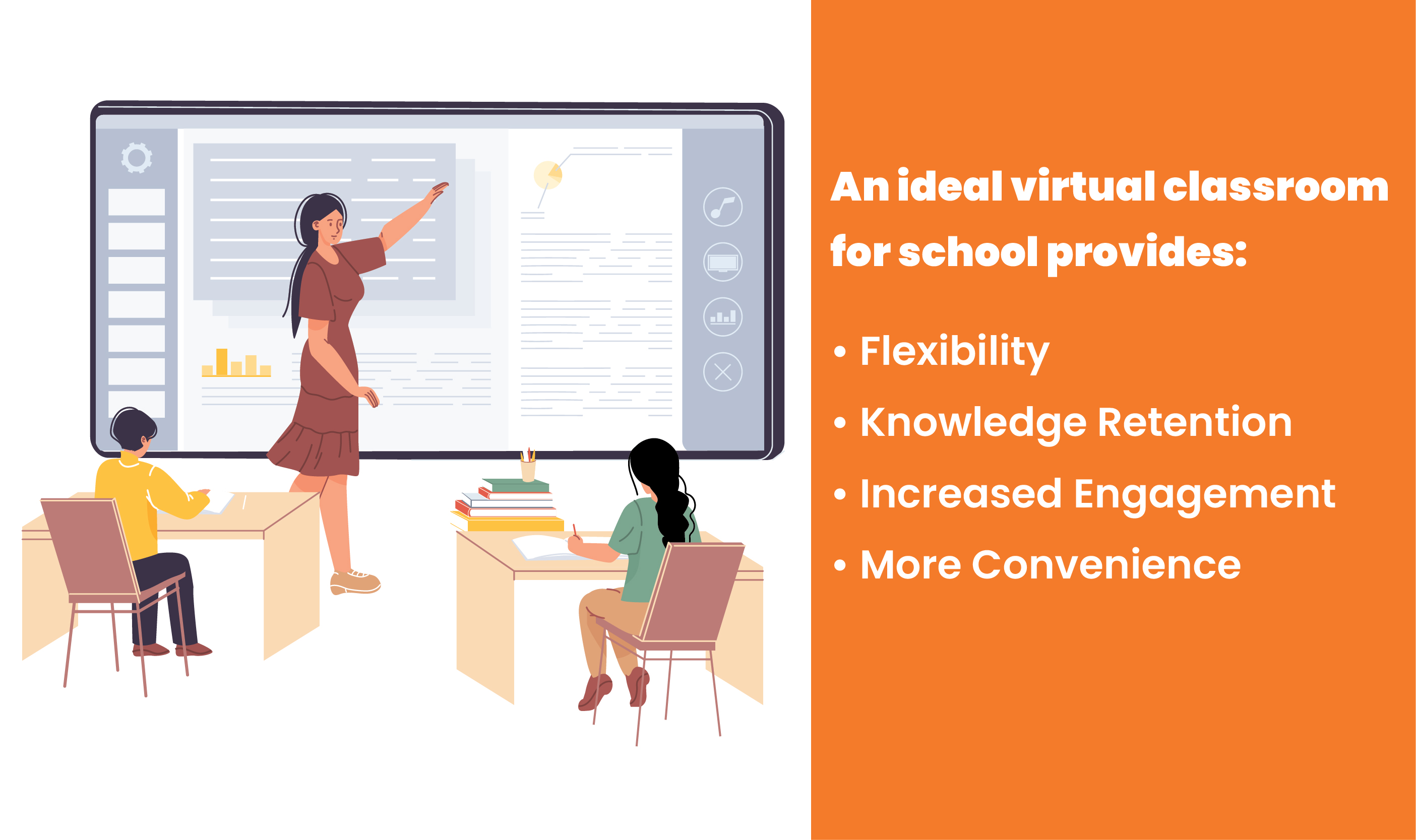 Educators have labelled technology as an effective way to improve engagement in classrooms. Virtual classrooms, an extended arm of technology have made learning more student-centred, encourage cooperative learning, and stimulate increased teacher/student interaction. It, in fact, is accessible from anywhere and can be availed despite any disruption in the world. The main agenda of the virtual classroom is to keep education going. Teachers along with other stakeholders have found a surprising number of situations where virtual classrooms for schools have been proven to be effective.
Flexibility
Instead of re-organising their lives around traditional education, virtual classrooms for schools allow students to fit education into their lives.
Knowledge Retention
Virtual classrooms have made an effective learning experience possible with the inclusion of fun and comprehensive modules that can be paused and repeated if needed. These modules are quicker, manageable, and memorable.
Increased Engagement
The participation level in virtual classrooms is higher than in traditional classrooms owing to aspects such as integration of audio and visual resources, quizzes, extra-curricular activities, etc.
More Convenience
Virtual classroom puts no limitations and students have the freedom to engage and absorb content with peers, at a location and time of their convenience. Learners have the flexibility of learning the topic on their terms.
In these unprecedented times, virtual classrooms for schools not only help make learning accessible but also assists teachers to maximise resources. In the long term, technology is expected to drive down the costs of education and support over-worked teaching staff.
How is LEAD making quality learning accessible?
Even though parents are paying hefty fees for their child's schooling, the quality of education remains poor. LEAD is a change that new India wants where smart and high-tech education is being made available to all. LEAD is the only system in India that delivers measurable results in English, Math, and Science through an integrated, data-based system. LEAD aims to render an excellent learning experience with quality education to 10 million students by 2025.
What else does LEAD promise?
Impeccable English for their kids
World-class teachers
Comprehensive curriculum 
Top-notch pedagogy
Guaranteed result
LEAD is renowned for its fun digital content, wide-ranging curriculum, and customised attention. With the guaranteed result in every subject, students will have a well-planned syllabus. At LEAD, the curriculum ensures maximum learning. Classes at LEAD follows an integrated curriculum consisting of cognitive and development domains of literacy, numeracy, EVS, aesthetic and creative expression, moto skills development, and social and emotional development.
LEAD is transforming schools in India by helping children become future-ready. To make yours a LEAD powered school: Partner with us today