Which ERP is best for school management | LEAD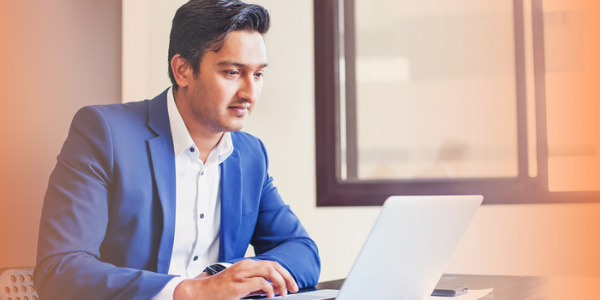 Subscribe to our newsletter
The last two years have been a key turning point in the field of education. With millions of children lacking access to quality education, the next few years will be crucial from the point of view of recovering the learning losses. Schools that were quick to adapt to the online school management system found it relatively easy to manage to keep their students engaged, however, most schools were barely managing to survive.
Given the immense benefit seen from the usage of school management ERPS, more and more schools are looking forward to keep reaping the benefits of this kind of system. If you are someone who is wondering how to get the best school management ERP, this is the blog for you.
Let's first start with what exactly is an ERP in the education sector. Education ERP software is used to streamline and automate school functions. These functions not only include the administrative functions of a school but also the learning-related functions.
  Role of school management ERP
The user-friendly ERP ensures all the complex stages involved with admissions are performed with zero error. Handling various documents related to admissions gets easier.
ERP system also helps in keeping a track of student progress and regular preparing and accurate preparation of report cards for every student. It also helps in the management of term-wise examinations. Teachers don't have to get involved in the manual management of all these tasks.
Integrated ERP ensures easy access and a seamless flow of information between various stakeholders. Regular notifications and sync of data keep everyone up to date with the latest activities happening in the school.
Integrated apps improve relationships between various stakeholders: students, parents, teachers, and school owners.
ERP allows easy collection and management of school fees. This is one of the most strenuous tasks for school owners which is made easy by the school management ERP system.
With the help of ERP, teachers can automate various tasks seamlessly. Teachers don't have to waste their time on manual tasks like taking attendance and checking assessments- all of which gets automated with ERP.


How is LEAD's

school management ERP

solution the best for you

School owners are empowered with the School Owners app that enables them to efficiently manage their school. Here are a few salient features of the school owner app:

Easily track key performance metrics for their school(s)
Deep-dive into student and teacher reports, including the training progress of teachers
Receive all news, announcements, updates, and other important information from LEAD
Regularly stay in touch and engage with all school stakeholders through features such as Thought of the Day
Contact LEAD in case of any feedback, queries, or issues

Teachers are provided with a fully loaded Teacher Tablet that comes with ready-made, high-quality teaching resources and is integrated with our training solution LEAD Academy. Thus not only can teachers improve their teaching but also progress in their careers through dedicated training resources and support.

The LEAD Student & Parent App is a step towards advancing student education with our fully integrated system. The app enables seamless interaction between parents and teachers. Parents become an involved part of their child's learning journey. Students can learn even at home and are engaged with interesting and fun activities. They can also ask their doubts whenever they are stuck and don't have to wait till the next class to clear their concepts. With a focus on holistic development, the app also allows them to participate in national-level competitions and attend masterclasses.

LEAD's school management ERP is a one-stop solution to everything that a school needs to function well and efficiently. Technology for schools strengthens the entire ecosystem and makes it ready to withstand any future crisis.
3000+ schools trust LEAD to provide an excellent learning experience at their school. Tell Me More