Why every school should go cashless in fee collection?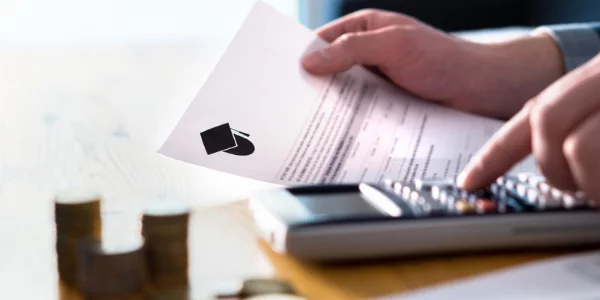 Subscribe to our newsletter
Collecting fees is one of the most tedious tasks for the schools. It costs a lot of time for the school administrators and also for the parents. Even to date, the majority of the schools continue to collect fees manually, due to lack of proper alternatives. However, technology can help make this process easy and efficient.
Here are 5 reasons why schools should consider going cashless in fee collection:
Accessible anywhere, anytime:

Convenience is one of the most important factors in our lives now. Digital payments can be done from anywhere, and at any time. Parents need not wait in long queues for paying their children's fees. Parents now have a choice to pay fees through multiple modes of payments like – credit card, debit card, NEFT transfer, net banking, digital wallets like BHIM UPI, Google Pay, Paytm, etc. Schools can integrate online payment in ERP (Enterprise resource planning) solutions and select an online payment gateway with their partner banks that handles the student fees account. An online school ERP is a set of tools which helps connect the users with the help of web/cloud-based software. Some of the trusted online payment gateways are Razorpay, CCAvenue, Paytm, etc.

Handle different fee calculations:

An online school ERP can automatically calculate different fees based on admission fees, course registration fees, library fees, lab fees, scholarships, hostel fees, and any other fees. This can save a lot of time and resources for the schools. Automated fee payment erp needs to be set only once and updated when there is a change which simplifies the fee payment process for every semester/ year.

Send automated reminders by SMS or Email:

School administrators as well as parents have a lot of things to tend to, and it's easy to forget unless we get reminders. We set reminders to pay our electricity bills or phone bills.Parents too can be sent online reminders for school fee payment through SMS or Email or even WhatsApp. An online school ERP will send the automated reminders and also late fee notifications. This saves the time of the school administrators, thereby they can use this time more productively for other important tasks.

Generate invoices and smart reports:

An online school ERP can generate a digital invoice for the school fees and send it to the parents on their registered email address. Further, parents can complete the payment of school fees in a few minutes. An online school ERP can create customised reports with just one click that comes with multiple filtering options like view everyday transactions, defaulters, tax collection, customised reports for individual students or batchwise. Furthermore school administrators can analyse patterns and trends from these reports that will aid in decision-making an help in creating future plans.

Easy to install:

The advantage of online school ERP is that it is very efficient and reduces infrastructure cost and operational expenses. It is easy to install and also ensure data privacy and security. It can also be scaled up as the number of students and staff increases and allows the fee management system to get upgrades easily.
Nevertheless, whether to go cashless or not is a choice that school administrators have to make based on their requirements. If the school is set in a semi-urban or a rural area, it might not be wise to have a cashless system, as it might create a technological challenge for many parents. Also, not every school owner will want to handover such a critical function to a third party. Whatever, decision you take, do so after a careful consideration of the costs and the accrued benefits of going cashless.
Overall, with an integrated school management ERP system in place, schools are able to upgrade their daily school administration processes. For example, in the case of admissions, schools can carry out all the processes in a paperless manner, leading to better efficiency and saving time and costs. With better records management, student and staff data can be accessed easily and anytime, reducing errors. Learning content management becomes easy and efficient, where teachers can reduce time in planning and focus on execution. Assessments and homework become easy to assign and teachers don't need to manually followup thus saving time. School management ERP systems have emerged as the game-changer- empowering the school owners, and teachers and upgrading the campus like never before, and LEAD has been a pioneer in it.