2021: Let your child get best education for the fees paid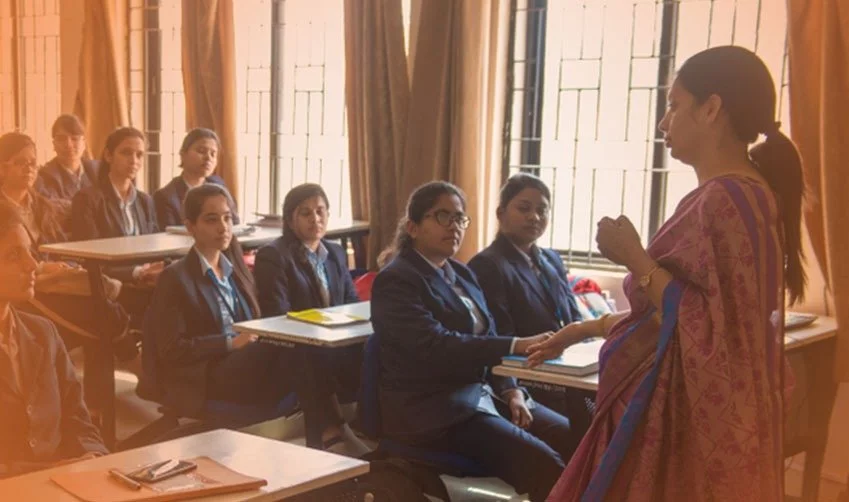 Parents worldwide are not always satisfied with the money they spend and the kind of education they get for their children in return. 
Owing to the pandemic, parents' income has seen a significant dip, and in certain unfortunate cases, incomes have depleted substantially. UNESCO reports that nearly three-quarters (74%) of the primary wage earners in families now have a monthly income lower than pre-lockdown.
In these circumstances, parents can't shell out much money for their children's education, but at the same time, they do not want to compromise on its quality. After all, who doesn't want a thriving future for their kids?
But is it possible?
Technology had made its way in the education sector much before the pandemic broke out, but its presence was not felt blatantly till the health crisis took over. Technology came forward to bolster this sector from crippling effects. Online learning, which only used to get associated with higher education, soon carved its way in schools. Teachers and parents quickly shifted to eLearning to mitigate the loss caused by the pandemic, but online learning didn't serve the purpose, and hence a few schools adopted an online integrated academic system to alleviate the risks and ensure quality learning. This system is blessed with several features like managing, training, documenting educational records, and online collaboration.
We all relate technology to something expensive and bulky. But thanks to the advancements because of which technology not just became innovative but affordable too. Schools in smaller cities have benefited a lot through technology as they have access to quality learning and world-class pedagogy.
India Today reports that effective execution of NEP 2020, with the concrete backing of ed-tech and government policymakers will aid the evolution of the Indian K12 Education ecosystem remarkably.
How are LEAD-Powered schools making quality education accessible to all?
There was a time when only a handful and a privileged lot had access to quality education. With technological advancements, parents from all income brackets and any geographical location can avail the highest learning standards for their child.
LEAD transforms your school's technology infrastructure, making it par with high-end schools and redefining the Classroom Experience. 
It guarantees learning outcomes across boards, classes, and subjects.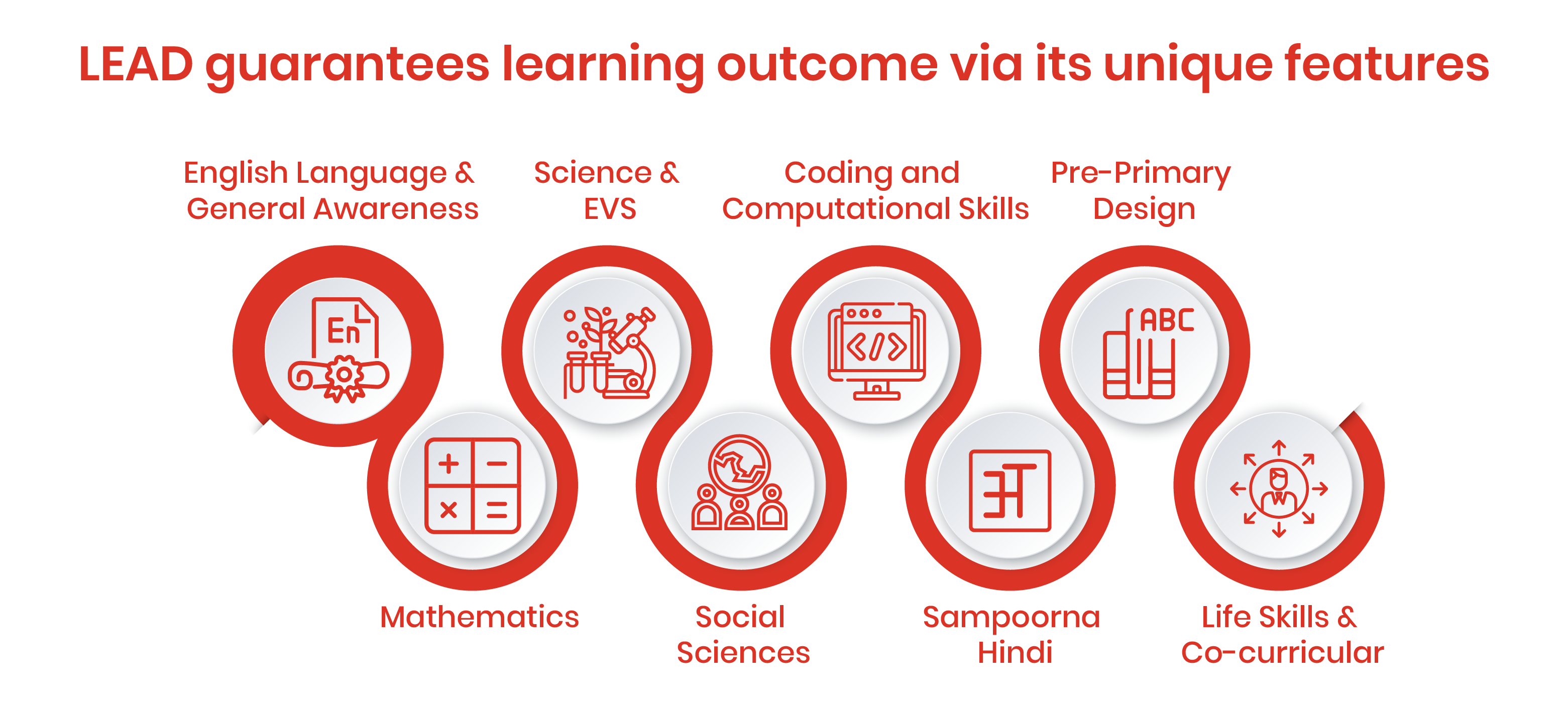 english language & General Awareness (ELGA): Students are taught based on their current English skill levels designed by proprietary pedagogy to enable accelerated language learning.
Mathematics: Concrete-pictorial-abstract approach is used to make students relate math problems with their daily lives.
Science & EVS: Students are taught using the learning-by-doing approach to develop a strong foundation & enable knowledge application outside the classroom.
Social Sciences: The visualize-locate-connect approach enables students to connect to current events via videos, projects, visits & map work.
CCS – Coding and Computational Skills: Pedagogy through Use-Think-Build approach makes students future-ready and creative problem solvers.
Sampoorna Hindi: Hindi is taught using the Component-based approach for language learning with General Awareness and Values incorporated as a part of the curriculum.
Pre-Primary Design: Integrated theme-based approach which develops cognitive, motor, personal-social-emotional skills for school readiness.
Life Skills & Co-curricular: Student-led conferences & movements and yoga, physical education, visual & performing arts for the holistic development of students bringing APS on par with HFP1 Schools.
LEAD is transforming education by helping children become future-ready. To enrol your child in a LEAD powered school: Fill the admission form now