How can parent-teacher interaction remain unhindered?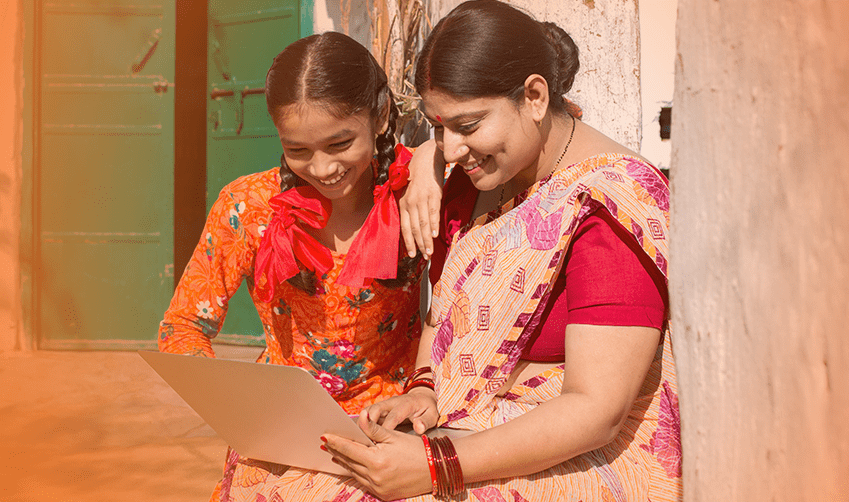 Why is healthy parent-teacher communication crucial? Well, parents and teachers have a common goal of a child's success. Parents, teacher and child partnership make the schooling process rich and efficient.
According to UNESCO, "Parents are the first educators of their children". Their support affects the child's learning and development.
For successful parental support, you need to have constant interaction with teachers. Since the child's education and comprehensive development remains crucial, nothing makes more sense than a healthy partnership. Both parents and teachers overcome their inhibitions and agree to work towards the mutual goal. With the adoption of an innovative education system, you can easily interact with teachers. Thanks to NEP 2020, the edtech business is expected to grow exponentially soon, paving the way for a robust education system providing more digital communication tools.
Unlike traditional schooling, you don't need to wait for the parents-teacher meeting to know your child's progress. The online platforms enable teachers to update parents in a minute. You can get instant feedback from the teacher about your child's performance in test, assessments and activity. The online learning model ensures frequent parent-teacher interaction. 
Online learning ensures smooth communication
In traditional schooling, older methods were a hindrance to interaction. You only got to communicate with the teachers during PTM or events. Teachers were also not that active in providing feedback to the parents. However, this changed with the advent of LMS in the education space as teachers can now update parents about students' performance or progress frequently.
The online portal is the source of information for parents to access their child's performance and talk with the teachers.
Teachers and parents should communicate what is expected at the beginning of the session to ensure all parties' clarity. Both should show empathy towards each other to build a strong relationship. Constant interaction is also possible by communicating.
The ease of using online platforms and technology enables two-way communication. Unlike the traditional methods, you do not need to attend meetings or come to events frequently to know your child's progress. Here are some internet-friendly methods that help in smooth parent-teacher interaction–
E-mail
Online chat support
Discussion forums
App messages
LEAD is transforming education by helping children become future-ready. To enrol your child in a LEAD powered school: Fill the admission form now

Why is there a need for interaction between teacher and parents? 
No doubt, parents play a crucial role in shaping their child's character. You can help in your kid's education journey by participating actively in school activities. Now, this is where the need for parent-teacher interaction comes into the picture.
Some essential key pointers on the importance of communication in education-
A child can achieve a high academic excellence level only if they get support from family and school. Teacher to parent interaction is paramount to the success of the child. Getting feedback from the teacher will help you understand the weak areas of your child for improvement.
Interaction maintains a positive environment during the learning session.
The positive connection between parents and teachers ensures students' unique trust in their teachers; by seeing both the parties invested in their development, students work more to reach their academic goals.
It makes it easier for teachers to communicate with the parents about any issue related to their child. Students also become less worried about challenges knowing about the teachers and parents on their side.
According to the report, Congruence In Parent-Teacher Relationships by the University of Nebraska–Lincoln, "Parent involvement is understood to be a multidimensional construct that encompasses parenting behaviours that support children's learning, including those that are visible to teachers (e.g., attending conferences, volunteering at school) and those that are not immediately visible (e.g., support of learning at home etc.)"
What does LEAD do to ensure parent-teacher interaction?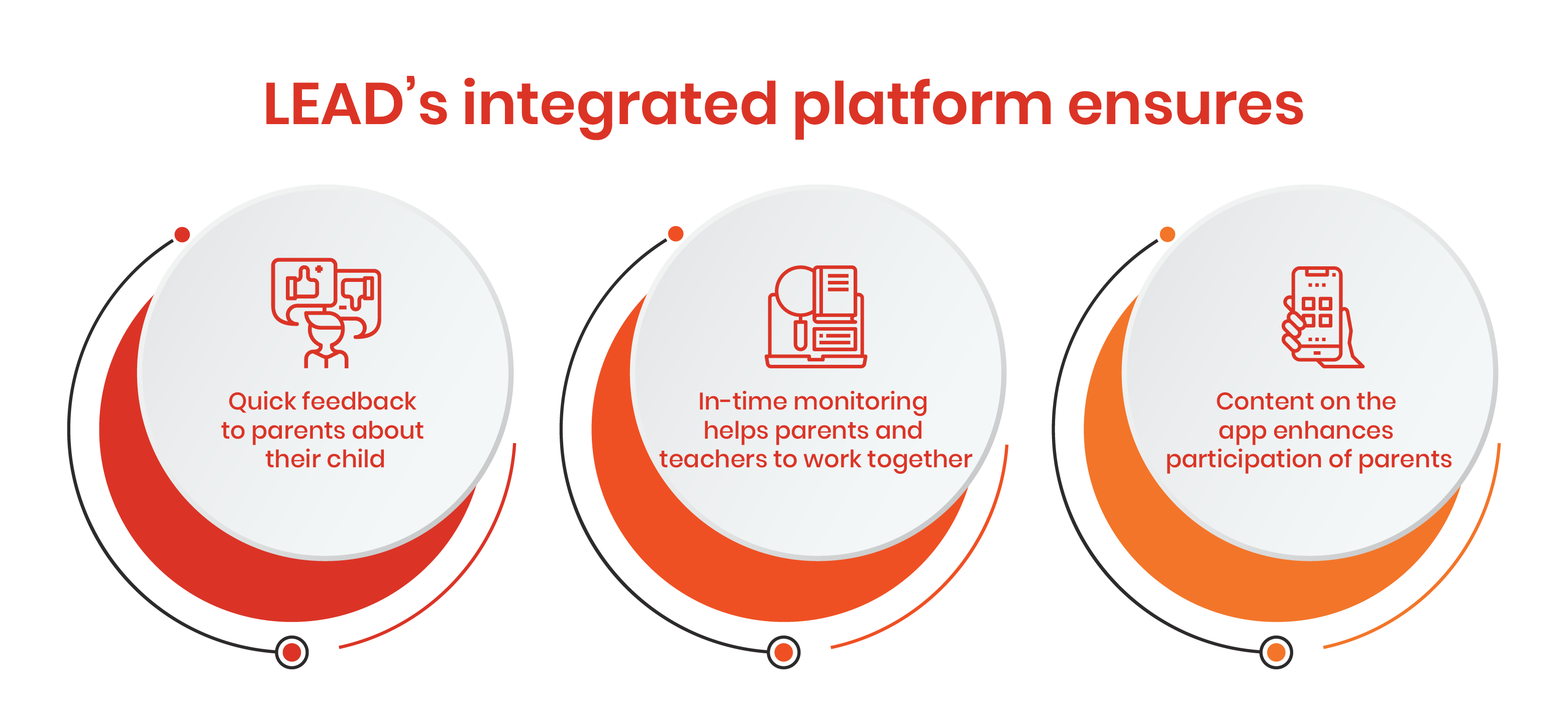 LEAD works to revolutionise the learning experience of every kid. LEAD offers a high-quality end-to-end solution to every stakeholder included in a child's journey. LEAD has a dedicated app for parents to enable them to be active participants.
The integrated platform ensures teachers can provide quick feedback to the parents about their child's education. Parents can access the app to know the performance of their kid. In-time monitoring enables teachers to identify the problem and also allows parents to work on it simultaneously.
The availability of all the contents on the app enhances the participation of parents. The ease of access and use of technology in the learning process ensures a high interaction between parents and teachers.
LEAD is transforming education by helping children become future-ready. To enrol your child in a LEAD powered school: Fill the admission form now