Best Educational Learning Activities For Kids To Accelerate Their Development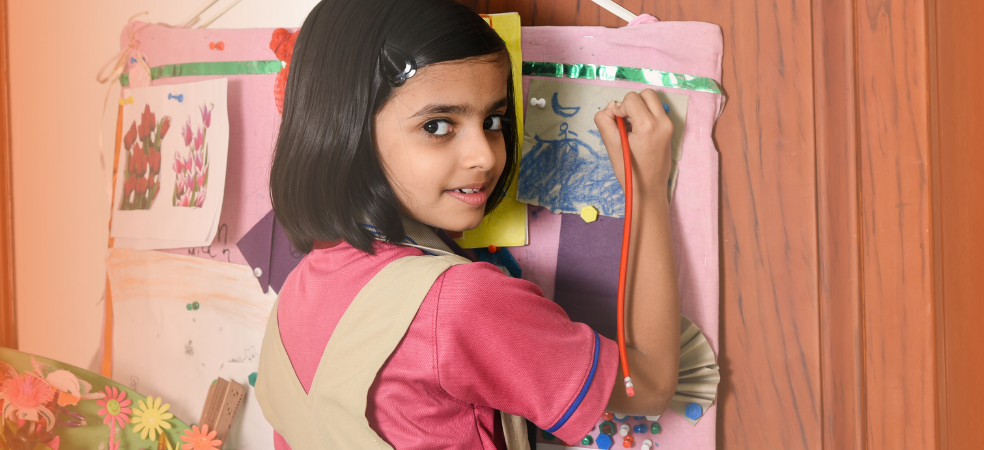 Cool respite came our way with monsoons, after a hot sweaty summer. Although the weather has changed, our situation hasn't. The COVID-19 scare continues. After spending over a year confined at home, adults by now, have a longest-running relationship with their work corners. Those cherished 'office chai breaks' seem like events transpired a lifetime ago. Like us, children too have accepted that online lessons are a way to go, following a long summer hibernation. Their change in schedule has translated to less time for video games and extra hours invested daily in homework and quizzes.
We can already envision mournful sighs taken by kids who grieve reduction in playtime. But, the commencement of classes shouldn't have to bring in monotony which these agile minds profoundly despise. As parents, we can easily avoid such a humdrum life by incorporating educational activities for kids now and again. To help you with this objective, we have a list of activities for kids. They are a great way for you and your child to bond while acquiring knowledge on new topics. On this note, let's have a look at five creative activities at home.
1. Learn to make a catapult with ice cream sticks:
A catapult was used as a weapon in the ancient era during wartime to launch projectiles at a great distance. This was adopted before gunpowder became regular weaponry in battles.
Your child can make a catapult model with pens or ice-cream sticks, rubber bands and a spoon. With this quick tutorial, your child will not only learn to make this weapon but also understand why it played an important role as ammunition.
2. Learn to make comic strips:
Famous Indian comics like Tinkle, Champak, Panchtantra and many more dominated our childhood. Moments seemed to drag on forever as we earnestly waited for them to arrive at our doorstep. The best part was devouring each story in no time. Those comic strips, with subtle moral lessons, remain etched in our minds.
Taking inspiration from these comics, have your children ever dreamed of designing one themselves? Give them the freedom to paint their own characters and decide their story arc. Realising the vital role comic strips play in each child's life, we decided to show them how to make one. Tune in and encourage them to learn!
3. Learn palm painting:
With the help of your hands, we have drawn objects that fascinate us. But, do you know numerous things which can be illustrated only by using only the outline of our palms and fingers? In this session, your children can see a wide range of animals that can be brought to life on drawing paper with this technique.
Don't forget to unleash children's creative thinking as they splash bright colours and become innovative. After these sessions, they can draw shapes using the same technique by relying on their power of imagination.
4. Learn to make Qutub Minar:
Qutub Minar, a historical monument standing tall in Delhi, is recognised for its Mughal architecture across the world. The construction of this tower began in 1199 by Qutb-ud-din Aibak and was completed by his son-in-law Iltutmish, the founder of Delhi Sultanate in 1220.
Till today, sightseeing in the Indian capital isn't complete without a trip to this masterpiece. While marvelling at the beauty of Qutub Minar, has your child thought of making one? Certainly not as tall, but one which they can admire in a showcase.
5. Learn to make a terrarium:
Is your child a plant lover? Then, this activity is just for them. In this session, a LEAD instructor teaches children how to make a terrarium. It can be kept as an attractive showpiece in your house.
A terrarium is usually an airtight glass jar containing a plant. Although sealed, heat and light entering this jar via glass wall contribute towards creating a characteristic environment for plants. It can be opened occasionally for the plant to soak its atmosphere.
Enrol your child in a LEAD Powered School
Above creative activities at home were a part of the LEAD Summer Camp program. The summer of 2021 saw children from our 2000+ partner schools participate in these biweekly activities. They were curated keeping in mind various age groups and aptitudes. Although schools have reopened and learning has begun in full swing, children can still indulge in them and explore their artistic capabilities.